You are now in the main content area
Robin Pierro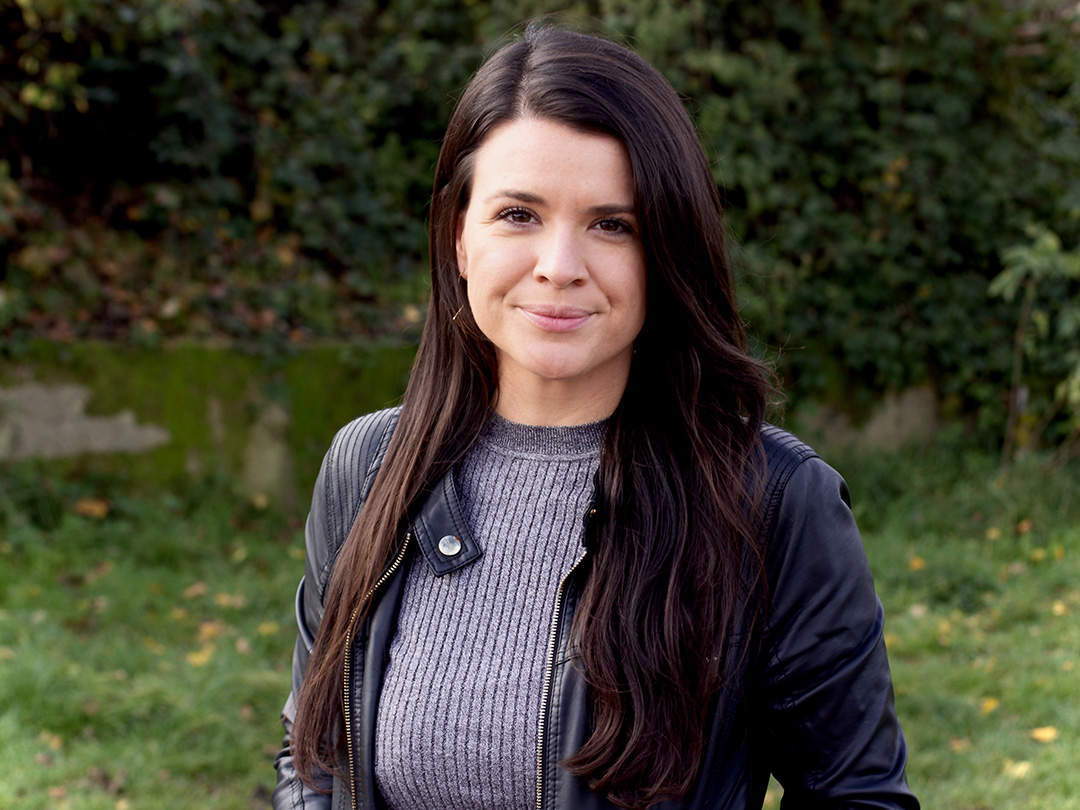 Robin Pierro, School of Journalism '10, is Global Director of Communications and Marketing for The Fund for Global Human Rights, external link.
What did you see yourself doing when you first enrolled in journalism school?
I initially set out to be a foreign correspondent, selfishly allured by the idea of travelling the world and immersing myself in different cultures. I also wanted to focus on producing documentaries and long form journalism pieces, because I hoped to tell deeper, more meaningful stories that had a positive societal impact.
When did you become interested in non-profit and advocacy work? Did you do advocacy work as a student?
My interest in non-profit and advocacy work started after graduating from [the university]. I spent quite a bit of time travelling through Latin America and sub-Saharan Africa and became more exposed to the work of charities in the Global South. I was still quite skeptical of the charitable world as-a-whole at that point and decided I wanted to report on the sector in order to ensure some form of accountability within it.
As I learned more my opinions began to evolve. Through some early freelance and independent film projects I came to deeply respect the work of certain charitable organizations – but not all of them, and I still have strong opinions about the most effective forms of development and charitable work. But as I learned more, I was drawn to the world of advocacy.
I liked that with advocacy I could have an opinion and use my skills as a story-teller to influence change versus having to always toe the company line. One of my primary lessons in journalism school was around the importance of objectivity, but as I became exposed to more human rights issues and injustices, I found it harder not to have an opinion or insert that opinion into my work. I felt like with advocacy I could do more. A great journalism piece has the power to inform and wake people up to an issue, and an activist then builds on that momentum by ensuring something is done about it.
How did you end up in your current position?
After about five years building and managing media development projects with Journalists for Human Rights, I had learned a great deal about what it meant to work in the charitable sector. I felt ready to take my career in human rights and advocacy a step further, so I pursued a master's degree in Human Rights Law.
After completing my MA I set out to work for a human rights advocacy organization doing the kind of work I agreed with. I felt very lucky to land a role with the Fund for Global Human Rights (the Fund), in London, England – an organization that equips grassroots activists in more than 25 countries with the money, tools and contacts they need to create long-term change in their own communities.
I'm now the Director of Communications and Marketing for the organization, driving the global communications and marketing strategy forward while overseeing staff in London, New York and Washington.
Can you talk a little about your work at the Fund for Global Human Rights?
The Fund is very different to other charities, we actually don't do the 'work' ourselves, we exist to support, strengthen and equip small locally-run NGOs in the places where we operate – enabling them to carry out their own visions and missions. The activists and groups we support are local to the places in which they work, and are covering a range of human rights issues. They are: fighting to overturn discriminatory laws and replace them with better ones, protecting land and natural resources from exploitive development projects; exposing corruption; securing justice for past wrong-doings; and campaigning to change norms and behaviors that hold people back from leading dignified and equal lives.
As the Director of Communications and Marketing I wear many different hats – I do a bit of traditional communications work (engaging with the media, setting up public speaking opportunities, networking at conferences), while also overseeing our social media team (thinking through social media strategy, and working to build audience growth and engagement), while also creating compelling content for a range of digital and non-digital platforms (blogs, podcasts, email campaigns, videos, short films, infographics and presentations). I love the variety in my current role, every day is different, and it allows me to use my skills as a journalist – now I'm simply telling stories on behalf of a cause!
What's the best part of your job?
I really love engaging with the activists we support. Knowing that the support we provide them is a catalyst to their life-changing work keeps me motivated every single day.
What is the most challenging part of your job?
To get it all done! Charities operate on such a lean budget, so we are forced to find creative ways to do a lot with very little.
Beyond the operational side of my job, the biggest challenge the human rights movement is up against right now is authoritarianism – more and more authoritarian governments are coming into power, and are then consolidating that power and reinforcing harmful narratives that counter human rights ideals. Not only has this resulted in further polarization between people, it's dangerous – more and more activists are being arrested, killed or restricted from doing their work. The work we do at the Fund is becoming increasingly important in this environment!
You spent a number of years with JHR. How did you get involved with them? What advice would you give to students who are interested in what JHR does?
I got involved with Journalists for Human Rights after graduating from [the university]. I had just returned from filming an independent documentary in Kenya and was lucky to land one of their highly-coveted overseas internships in Ghana – where I was working at a TV station supporting local reporters who cover human rights issues.
When my time in Ghana came to an end and I returned to Toronto, I approached JHR's head office and pitched them on the idea of running similar media development projects to those they ran in Africa, but instead working with Indigenous communities in Canada. I had always felt it was hypocritical to send Canadian journalists overseas to help journalists tell better human rights stories, when we in Canada had our own human rights issues to be addressed.
They loved the concept of bringing their work home and engaging with the Indigenous community, so I was brought on board to further develop the idea, while also managing a number of JHR's international programs across Sub-Saharan Africa.
I spent several years working in partnership with Indigenous communities in Northern Ontario to conceive, design and launch what is now known as the Indigenous Reporters Program. To this day, my time spent getting that program off the ground is one of the most formative work experiences I've ever had. I'm incredibly proud that the Indigenous Reporters Program is still up and running and has become a staple of JHR's work.
What advice would you give to students who are interested in what JHR does?
The best way to engage with JHR, or any other charity, is to try and secure an internship in their head office, so you get to know their staff on both a personal and professional level, as well as learn about the inner workings of the organization. Offering to volunteer for events or attending the different talks or panels they do is also a great way to try and strike up a conversation with one of their head office staff and get on their radar. Taking initiative and being bold definitely helps get you noticed – and the worst thing anyone can ever say is no.
What advice would you give to journalism students who are interested in pursuing a career in the non-profit sector?
A career in the non-profit sector is endlessly rewarding and the skills you develop through [the university] are 100% transferable to certain roles within a charity, namely Communications and Marketing.
My advice would be to find a cause you're deeply passionate about, because in moments of stress that dedication is what will drive you forward. I would also say do not work for charities that don't give power and agency to their local partners – the international development sector can no longer be about well-meaning people flying overseas to 'help others', it needs to be about shifting power and resources into the hands of those doing incredible work for their own communities. So, once you find a cause you are passionate about, look into the approach different organizations take and only work for organizations that are investing in the talents of local people and allowing those individuals to drive their own agenda.
Charity also starts at home, so while it sounds glamorous to work overseas or for an internationally-focused cause, think about the issues in your local area and how you can help address those. Although I work for a charity supporting local activists across the globe, I still volunteer and campaign for causes in my own community.
Best memory from university?
My favorite [university] memory would definitely be shooting my final year film, a documentary called T'ikibamba (also known as Gringos With Guns) that was filmed in Peru and focused on a voluntourism trip gone-wrong.
I feel lucky that the journalism department fully backed the project, and that I was able to raise enough money from various [university] departments to make it all happen. A small crew of us travelled around Peru for two weeks trailing a group of [university] Alternative Spring Break volunteers with cameras. I learned so much through this experience and in the aftermath of the film's release (it was a pretty controversial film once released)
Grads at Work is an ongoing series of profiles of alums. If you know of a notable grad you'd like to see featured, send us an email at office.journalism@torontomu.ca.