You are now in the main content area
Nakita Singh Hans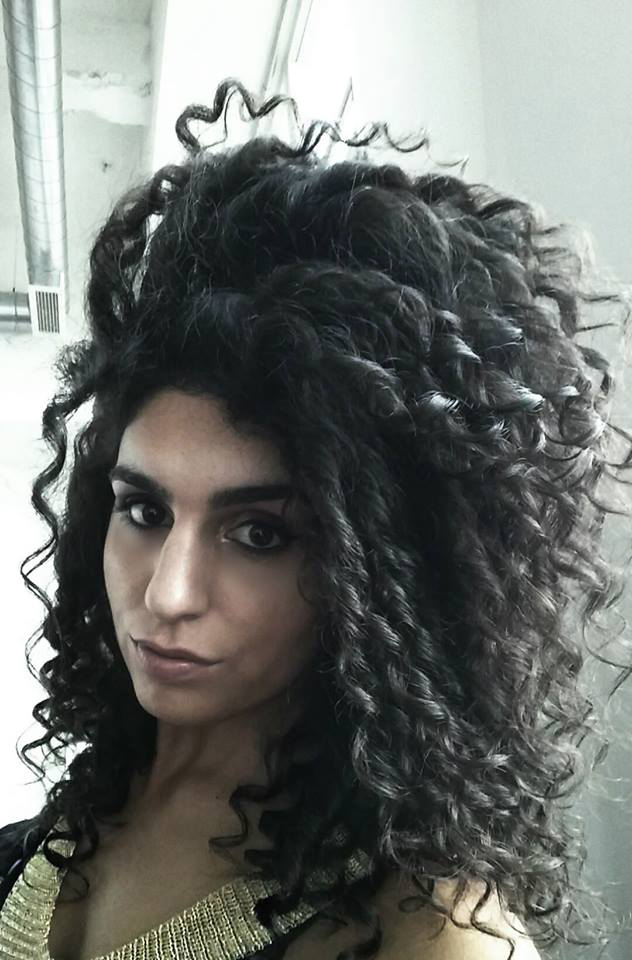 Nakita Singh Hans, School of Journalism '12, is a Producer for The Social on CTV.

What did you originally see yourself doing when you first enrolled in journalism school?
I always had an interest in the art of storytelling. I wanted to do this in the most multi-cultural city in the world and in the most competitive journalism school in the country so I applied for [the School of Journalism]. I had been working for magazines from the age of 13 in Ireland so when I first enrolled in journalism school I thought I would pursue feature writing. My vision changed when I was introduced to broadcast journalism. Television as a storytelling medium became my favourite platform to produce for.
What have you done since graduating?
I was fortunate enough to get a job in the industry before I graduated. As a journalist I've covered everything from hard crime stories to political elections. I've sat through murder trials, secured exclusive interviews for Global News and chased and interviewed survivors of some of the worst high school massacres in history. I have spent most of my career producing for morning television - a medium I have a special love for. There's something thrilling and intimate about producing content before the rest of the world wakes up.
One of my first assignments out of university was assisting a producer with an interview with Lionel Richie. Since then I've produced some of the biggest celebrities in the world. My passion for entertainment and lifestyle journalism led me to a producing role with Entertainment Tonight Canada where I spent years writing about celebrities, working on movie sets and profiling reality stars, actors and musicians. Today I'm a TV producer for Canada's number one daytime lifestyle show - The Social, a team I'm particularly proud to be a part of.
What is a misconception people have about your job?
The most common question I get asked is "what exactly does a producer actually do?" People are often surprised to learn the amount of work that goes into producing a five minute segment for television. It takes a team. Every segment becomes your baby. Your goal is to nurture an original concept from start to finish through journalistic research, script drafts, studio blocking, visual elements and rehearsals. Storytelling doesn't begin on-air. It begins with diverse players at the decision table. It's important to ensure that your target audience is reflected in the voices at the table.
What has been your biggest accomplishment?
I think firsts are always memorable and special. I remember the first time I ever secured a Canadian exclusive interview. It was shortly after I graduated and I booked a live interview on a movie set with Hollywood veteran Danny Glover. It was a proud moment.
What has been your biggest challenge as a journalist?
Journalistic objectivity - the rule to remain impartial, emotionless and untouched is challenging when covering stories some stories. My identity stems from humanity and having feelings even though journalistic principles have taught us to separate the two.
Thinking back to your first year self, how do you think they would react to where you are now?
If I knew then that I would one day produce my favourite artists, work on the biggest daytime show in the country, work on my favourite reality show (Love Island) and that I'll never work a day in my life doing a job I love, it would be like telling my younger self that all my dreams will come true. My career exceeded the expectations I had going into it.
What's one of your favourite memories from j-school?
I don't remember every grade I got or every assignment I did but I never forget the times I had with friends. Pulling all-nighters, passing notes in lectures, celebrating milestones. Long after you've walked the halls of j-school you'll forget the percentage on your papers but you'll always remember the friendships. I met some of my closest friends in j-school.
Any memorable School of Journalism professors during your time at the university?
There are so many! Mark Bulgutch, Ann Rauhala, April Lindgren and of course the fabulous Dr. Gary Gould!
What advice would you give to current journalism students?
Make room for discovery so you're ready for anything. The industry is constantly changing but the core principles have stayed the same. When you're wrong don't be afraid to admit it, learn from it and do better. Treat rejection as a motivation. [The School of Journalism] offers the best resources and equipment to perfect your skills. Practice in edit suites, book studio time and shoot. You will learn by doing. As you rise in this industry, lift those around you. We are all stronger together.
Grads at Work is an ongoing series of Q&As with alums. If you know of a notable grad you'd like to see featured, send us an email at office.journalism@torontomu.ca.