You are now in the main content area
Mieke Anderson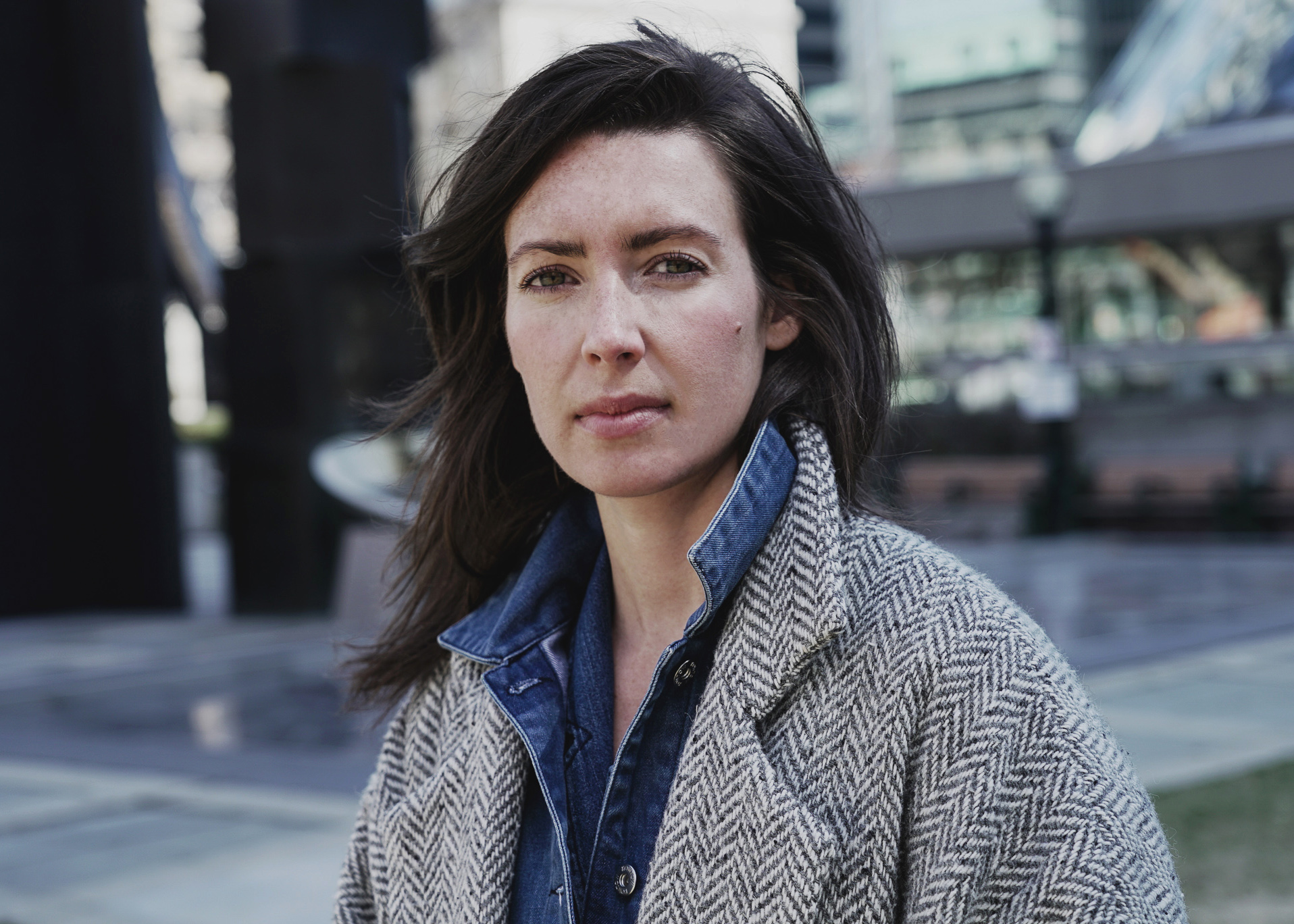 Interview by Jaclyn Mika (School of Journalism '08)
Mieke Anderson, School of Journalism '08 is a senior producer at Corus Entertainment. At the time of this interview, she was a producer at CBC Podcasts (Missing & Murdered: Finding Cleo, Uncover: Escaping NXIVM)
What did you originally see yourself doing when you first enrolled in journalism school?
I wanted to be a storyteller and I wanted to work in sound. I was in love with the intimacy of hearing someone tell their own story, in their own voice and words. The cadence, the breathing, the awkward pauses that you can't capture in print. And I always knew I wanted to share stories that would make a difference in people's lives — by exposing wrongdoing, seeking accountability, reporting on the underreported, connecting the dots.
How did that vision change as the years went by?
The vision itself didn't change, but the emergence of podcasting opened up a new world to me. I was no longer limited by time slots and news breaks, or the traditional norms of what we expect to hear on the radio. Podcasts are a way to take more risks and get more creative.
Thinking back to your first year self, how do you think they would react to where you are now?
My mind would have been blown! I always hoped my hard work and perseverance would pay off, but I could never have dreamed how far I'd come in ten years. I get to work on the most creative projects, with some of the most inspiring journalists in the country and our journalism is making a difference.
What do you think the School of Journalism experience offers that you can't get anywhere else?
The practical experience. At [university] I actually DID what I was being taught. You got your instructions and then you were literally out the door with your microphone doing, doing, doing. The biggest lessons in journalism happen through trial and error. [The university] was the safe space to test everything out. Also, the chance to volunteer at [the university's] radio station (which I did both years) was an invaluable way to get more intensive editing and on-air experience.
What have you done since graduating/how did you arrive at your current position?
The first two years after graduating were difficult. I worked a restaurant job (dishes, line cook, server) to pay my bills and then volunteered doing audio on the side. First for Toronto's CIUT, then for Spacing Magazine's podcast. Our host happened to work at the CBC and, after many months of proving myself, he finally hooked me up (i.e. took pity on the fact that I was working unpaid!) with a colleague in CBC News. I got a chance to spend one week being tested out in the newsroom. Long story short, I never left.
At the CBC, I started as a producer in the national newsroom. Then I moved to current affairs where I got to produce longer format interviews and play more with the tape. I began to work in project development, making programs from scratch and mentoring first-time hosts. Then with the emergence of podcasting, I've since become a go-to producer/editor/mixer for serialized investigative series (or any kind of narrative storytelling!).
How has your journalism degree and what you learned in school prepared you for your current career?
Getting a journalism degree gave me my basic tool kit — from the technical skills to the ethics and best practices. It also gave me the confidence to develop my own voice and editing style/sound.
Can you talk about one of the biggest:
1) accomplishments you've made?
Being entrusted to help tell the story of Cleopatra Semaganis Nicotine through the CBC podcast "Missing And Murdered: Finding Cleo" has been one of the biggest honours of my career. It was an incredible privilege to collaborate with investigative journalists Connie Walker, Marnie Luke, Jennifer Fowler and Heather Evans. Not only did the podcast win the Third Coast International Audio Festival's inaugural Best Serialized Story Award, as well as, Best Cross-Platform Project at this year's Canadian Screen Awards, it has connected and resonated with listeners across North America. The series is now being used as a teaching tool in high schools to educate and help initiate deeper conversations around reconciliation. Nothing could be more rewarding.
2) challenges you've faced as a journalist?
The attitude seems to be that young journalists do not deserve to have full-time jobs. That it's somehow acceptable they work for years without any stability because that's the supposed 'new reality.' This is extremely mentally and emotionally taxing. It discourages diversity and privileges the wealthy. It prevents creativity. And it needs to change.
Until it does… stay passionate and be ready to fight to get the assignments, compensation and recognition that you deserve.
What's one of your favourite memories from j-school?
Attending Kathy Gannon's Atkinson Lecture was unforgettable. Kathy helped cement in me a desire to make tough stories more human. The stories she shared that day of her time in Afghanistan as a foreign war correspondent (captured in her book "I is for Infidel") were personal, raw, candid, moving. They've stayed with me.
Any memorable School of Journalism professors during your time at university?
Suanne Kelman and Angela Glover were my big audio mentors. Most students were drawn to TV, so us audio-lovers were a tight-knit crew. (I still have – and use – the Marantz and omni mic that Angela helped me order, best purchase ever!!)
What advice would you give to current journalism students?
Take care of your well-being. This career is stressful, it's precarious, it can be fickle. Surround yourself at work with good people and positive role models, and they'll help keep you grounded, inspired and strong. You'll be empowered to do your best and most creative work.
You can find more of Mieke Anderson's work at her website: http://miekeanderson.com/, external link
Grads at Work is an occasional series of profiles of alums. If you know of a notable grad you'd like to see featured, send us an email at office.journalism@torontomu.ca.