You are now in the main content area
Matthew O'Mara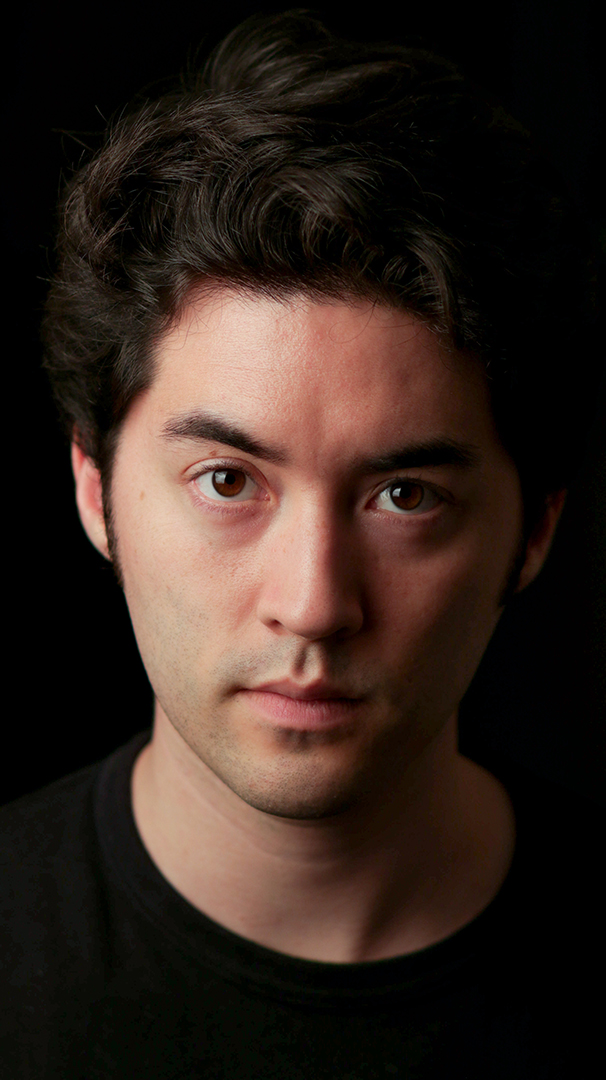 Matthew O'Mara is a Digital Media Producer at TVO.
What did you originally see yourself doing when you first enrolled in journalism school?
I was convinced that I was going into print, but my goals started to shift in my two final years at school.
How did that vision change as the years went by?
At first, I focused on taking courses like feature writing and copy editing. In my third year, I focused more on broadcast than writing; however, I quickly discovered that broadcast writing just wasn't my thing. Then, in my final year, I took the news documentary class and really dug into producing, shooting, and editing video. That experience really cemented what I wanted to do and gave me the skills to land my role at TVO.
What have you done since graduating?
I've worked as the editor for Nikkei Voice, a Japanese Canadian community newspaper. I also did a bit of freelance work with the Financial Post and Post Arcade, a section of their website dedicated to video game coverage. I now work as a digital producer with TVO. I started out at Digital Education where I worked closely with teachers to develop educational content and then hopped over to Current Affairs and Documentaries.
What is a typical day like for you?
Well, things have changed a lot since COVID-19. We made the #onpoli podcast daily, so that kept me pretty busy for the first few months. I think we had something like 12 episodes planned for the season originally, but ended up creating around 72 in the end. I also produce OnDocs, which is our documentaries podcast and created some great content this year from HotDocs. Their shift to an online festival provided some challenges, but we still interviewed a number of great documentary filmmakers and also started bringing in experts like Tim Caulfield into the mix of what we do.
What has been your favourite project to work on at TVO?
I've worked on the Short Doc Contest each year I've been with Current Affairs & Documentaries, but in 2019 I took charge of it. It was a great experience and I had a chance to work with a lot of aspiring filmmakers. I'm always impressed to see how far short documentary production has come since that class I took in my final year at j-school.
What has been one of your biggest accomplishments?
I just learned that the #onpoli podcast that I worked on has been nominated for a Canadian Podcasting Award, so I'm pretty proud of that. We also have a donor newsletter here at TVO and I saw some of my photos had been used in it. That was a really personal accomplishment because I've always wanted to develop my photography skills.
What has been the biggest challenge you've faced as a journalist?
Learning how to say "No" to things has been a big challenge for me. I think I developed this can-do attitude while working as an intern where it's ingrained in us to try to be useful. While it is good to help everyone, saying "Yes" to every opportunity can lead to some serious burnout. Learning how to say "No" and prioritizing your own goals is an important skill journalists need to develop.
What's one of your favourite memories from j-school?
My favourite memory is meeting both Diana Duong and Jeyan Jeganathan on my first day of school. Diana and I are married now, and Jeyan was one of my best men at the wedding, so remembering meeting them is the best memory.
Any memorable School of Journalism professors during your time at the university?
Paul Knox was really memorable. I took his International Journalism course and really benefited from the worldwide perspective he instilled in us. Paul also sent me a few story ideas while I was editor at Nikkei Voice including one where he discovered that Nipissing University was using the shorthand "Nip U" to describe itself. "Nip" is a slur against Japanese people. I talked to the school about it, wrote a story, and published it.
What advice would you give to current journalism students?
The friendships that you make while at school have a chance to last a lifetime, so be considerate, kind, and helpful to one another.
Grads at Work is an ongoing series of profiles of alums. If you know of a notable grad you'd like to see featured, send us an email at office.journalism@torontomu.ca.