You are now in the main content area
Hillary MacDonald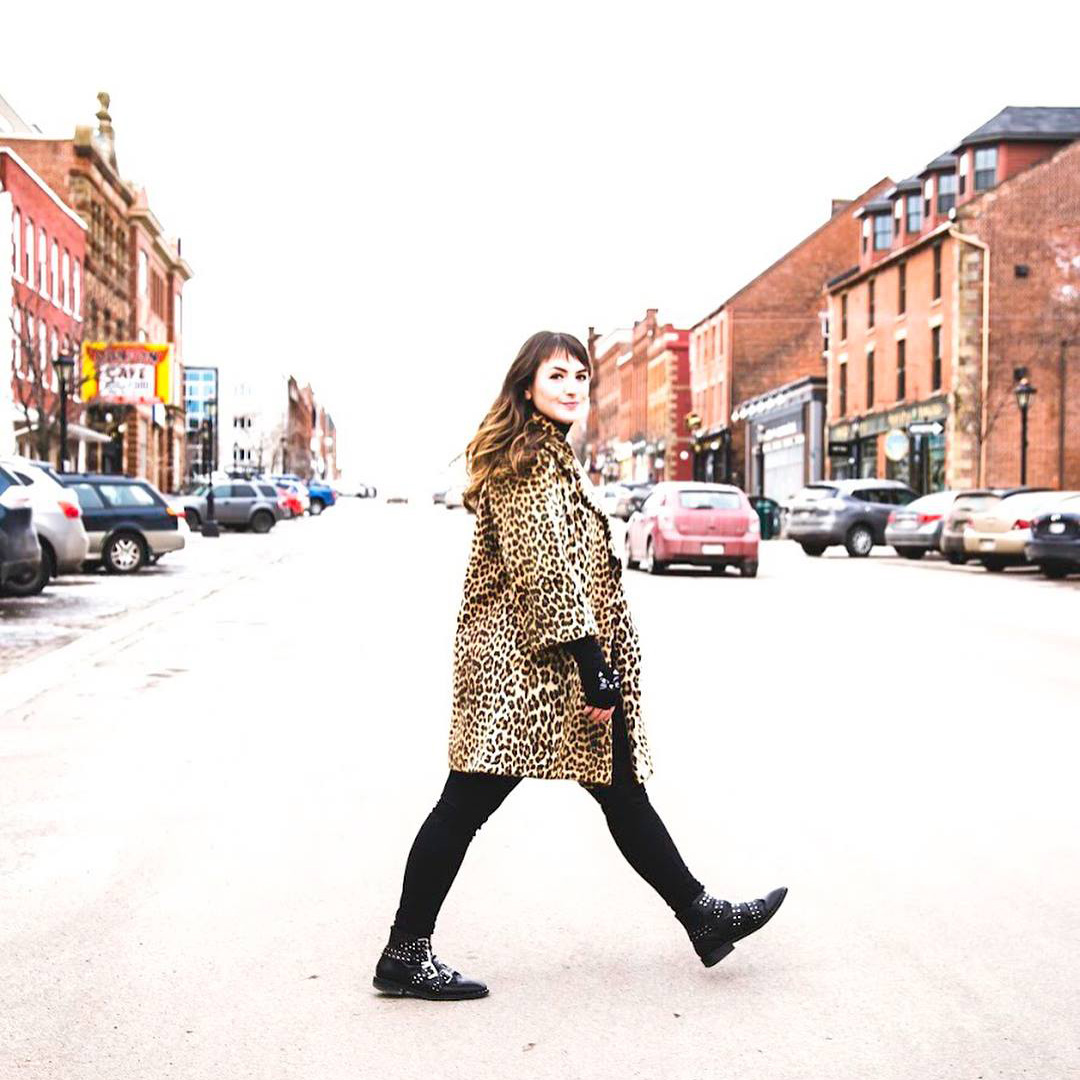 Hillary MacDonald, School of Journalism '14, is a Senior Communications Officer for the Government of PEI.
What did you originally see yourself doing when you first enrolled in journalism school?
I wished, hoped and dreamed of working in entertainment broadcast television, like ET Canada or Much Music.
You're currently working as a communications officer for the Government as PEI. How did you arrive at that position?
It's a long story, but I'll try to make it short. Born and raised an Islander, I love my PEI summers, so for the first couple summers while attending (now Toronto Met), I would come home to work a summer job. In the summer of 2011, I was hired as a summer student for what was called Communications PEI at the time. Communications PEI was the communications team for the Government of PEI. That summer I helped develop our government's YouTube Channel. I travelled across the Island, filming various government announcements and interviewing Islanders about provincial supports they had received. It was also the summer that Prince William and Kate Middleton visited PEI, so I filmed their Island tour! Over the following years and after graduating, I had the opportunity to intern and work at places I had always dreamed of, like ET Canada and Dragons' Den. These were wonderful experiences that I will cherish forever. However, after a few years, I realized the television industry in Toronto was changing and life-long career opportunities were becoming scarce. At the same time, I felt like I had accomplished and experienced everything I wanted to achieve in Toronto and I was ready to return home to PEI. So, with my experience as a former summer student, I reached out to some of the contacts I had previously worked with at Communications PEI and created a profile on the Government of PEI's job bank. I was fortunate to land a position as a Public Engagement Officer and then, after working in that role for a few years, I was promoted to Senior Communications Officer.
What made you consider a career in communications?
The idea of a career in communications started with my experience as a summer student for Communications PEI. I shadowed communications officers that summer and began to understand their role in government. I realized that a lot of the skills I was learning at [the university], like writing, reporting, photography, videography and social media would be valuable and considered an asset as a communications officer.
How did a journalism degree and what you learned in school prepared you for your current career?
I believe my journalism degree is my greatest asset in my career as a communications officer. Like I had mentioned in the previous question, so many skills that I learned at [the university] were seamlessly transferred into my career today. Because I studied journalism, I really understand how to get the word out about what Government needs to communicate to the public. Every day I work with reporters to provide them with the information and interview subjects they require for their stories. I understand the demands and deadlines journalists face, so I strive to create positive relationships with the media so that they can report a well-balanced story and help the government communicate information to the public.
What does a typical work day look like for you?
I don't think there is a typical day in government communications, which always keeps it very interesting! One day I could be announcing a new funding program and the next day I could be scheduling media interviews for my Minister or departmental staff on a topic related to the ministry that has become newsworthy. Some of my regular duties as a government communications officer includes writing news releases and speaking notes, responding to media inquiries, creating key messages and briefing my Minister on departmental topics, planning and executing advertising campaigns to help raise awareness of a topic, program or funding support and supporting my Minister during the spring and fall legislative sessions.
Can you talk about some of the projects you have worked on that you're most proud of?
A few years ago I was assigned with planning and executing a repatriation campaign to encourage Islanders who had moved away to come back home to PEI. I am most proud of producing this video for the campaign:
I am also proud of getting PEI in Vogue Magazine!, external link I have to thank former J-school peer Christian Allaire for helping make that one happen!
What's your favourite part of your job?
Being a communications officer for the government is very rewarding. I enjoy helping get the word out to Islanders about the information they need. Throughout the pandemic, our communications team has worked incredibly hard to get accurate information out to Islanders as quickly as possible. It feels good to be able to help Islanders during these challenging times. As a communications officer for the Government of PEI, I get to be an ambassador for our province every day. As a proud Islander, promoting PEI and all that it has to offer comes naturally to me, so this career is a perfect fit.
What's one of your favourite memories from j-school?
Oh my, there are way too many! I find myself reminiscing of the fun times in j-school often. Being from PEI, it was SO exciting to go to [the university] and live in downtown Toronto. I made so many great friends, many that I continue to keep in touch with regularly who now live across Canada or around the world. I have to say my favourite course was TV Broadcasting. Mark Bulgutch, if you're reading this, "Hi Marky!"
What advice would you give to current journalism students?
Get out there and work, work, work. It's never too early to do an internship or freelance work. I did my first internship in my first month of my first year of j-school and from then on, I always said yes to every opportunity that came my way. The more you get to know the various roles in media, the more you will learn about the variety of career paths of where a journalism degree can take you. Keep an open mind, stay curious and say yes to every opportunity.
Grads at Work is a series of profiles of alums. If you know of a notable grad you'd like to see featured, send us an email at office.journalism@torontomu.ca.