You are now in the main content area
Eric Lam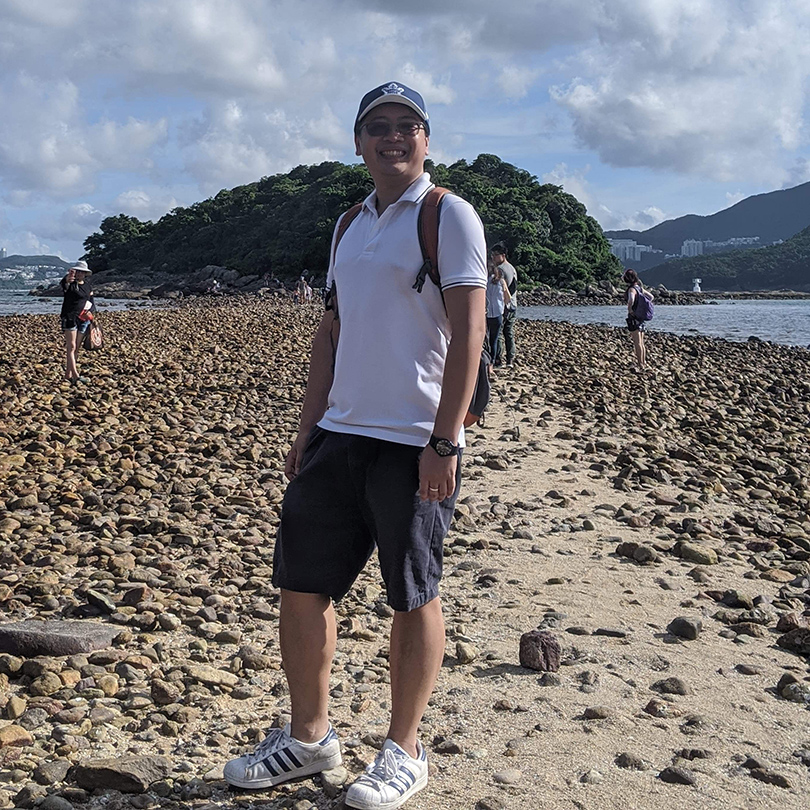 Eric Lam, School of Journalism '09, is Cross-Asset Reporter with Bloomberg Business in Hong Kong.
What year did you graduate from the School of Journalism? Undergraduate, Graduate or Advanced Standing Program?
I graduated in 2009 from the undergraduate journalism program, with a focus on print journalism. Funny story: At our convocation, my name appeared with an asterisk on the printed program, which made my mother panic that I was not actually graduating. Turns out it meant I was graduating with honours!
I did not know that at the time.
What did you originally see yourself doing when you first enrolled in journalism school?
I have a minor in politics, and hoped to eventually cover Parliament Hill in Ottawa. Even if it also meant living in Ottawa as a Leafs fan.
When did you first become interested in business/financial reporting?
I was on the masthead of the Eyeopener (support your student newspapers!) in my third year, starting as a news editor followed by a stint running the business and technology section.
But my first real exposure to finance outside of [the university] was the summer after my third year when I got an internship at the Toronto Stock Exchange, doing writing for their news product. While Toronto's trading floor is long gone (much to the disappointment of the tourists who would sometimes stop me to ask where it was) working on Bay Street opened my eyes to an exciting world I had never even considered as a career option.
Let's be honest. Math and money, especially together, are pretty foreign and frankly terrifying concepts for most working reporters, let alone a journalism student.
So I credit my internship professor, Anne McNeilly, who gave me one of the best pieces of advice I got during my time at [the university]: if you have an opportunity to get into business writing (or any other kind of specialized writing really), do it. The added skills help you stand out from the pack, and most importantly makes you a much more attractive hire than your classmates—who are now your competition—after graduation.
How did you arrive at your current position?
I had applied at the National Post for my fourth-year internship, and with the encouragement of Anne I got placed in the Financial Post. To my good fortune—and the misfortune of the rest of the world—I interned in October 2008, at the height of the global financial crisis and probably still the biggest story in financial journalism in our lifetime.
My enthusiasm in the face of financial armageddon—I still remember the S&P/TSX dropped more than 800 points my first day—was enough to secure a summer internship at FP after graduation, and I parlayed that into three more great years at the Post before I was hired by Bloomberg to cover the Canadian stock market. About three years ago Bloomberg relocated me to Hong Kong and I've been covering primarily Asian markets since.
Can you tell us a little bit about what your day-to-day job looks like?
The Cross Asset team is fairly unique at Bloomberg. Within Markets, we've got many teams covering specific areas like stocks or bonds. Our team is more flexible, affording the opportunity to write about many different asset classes and how they relate to each other. After all, investors don't just invest all their money in one thing (or at least they shouldn't).
I also get to jump on big, developing stories such as the Bitcoin bubble in 2017. Living in Hong Kong, I've done extensive reporting since last year on the city's economic recession as a result of the political protests and now the pandemic.
What is something people misunderstand about business/financial reporting?
A lot of journalists think business reporting is completely foreign to what they do, that you're just crunching complex financial statements, reading endless numbers off tickers and squinting at squiggly line charts.
Okay, it can be that sometimes, especially when you're trying to decipher things like EBITDA. But ultimately you're still using the same writing and reporting tools as any other journalist to tell a story. Business journalism is still about people.
The learning curve can be steep, and our audience is generally already financial savvy, but the same rules apply: know your beat, ask informed questions in your interviews, write clearly and fairly. It's true in politics, sports, entertainment, and business.
What's one of the biggest challenges you face in your reporting right now?
Working in Hong Kong I've had a front seat to the political difficulties the city is facing. It's been a source of great stories and a huge opportunity to make an impact from a professional standpoint, but as someone who also lives here it's tough. That includes everything from the ongoing challenges and threats faced by media here to having to dodge tear gas at times on the street.
Chater Garden across the street from our offices in Central has often been a starting place for the mass marches across the city. I still remember looking out the window the first time we saw tear gas being fired. I wasn't around for the original Umbrella Movement so for me it was a huge moment.
What is your favourite part of your job?
It's the simple things. Even after all this time I still get a rush beating the competition on news, seeing my byline on stories, telling interesting stories that people read and learn from.
One of the coolest things about working at Bloomberg is our international reach. I'm incredibly lucky to get to work not just in print, but also do frequent work on TV and radio, as well as online with our QuickTake video crew. As we're a wire, I've seen my stories pop up in publications all over the world. An interview I once did with Hazel McCallion just before her retirement ended up getting run in Finland!
Last year, my girlfriend's parents were on vacation somewhere in Eastern Europe. They were having breakfast at their hotel when to their surprise they saw me pop up on Bloomberg TV. Small world indeed.
What's one of your favourite memories from j-school?
I have many fond memories of working long hours at the Eyeopener, at least some of which were spent playing foosball in the office. I still remember the times I had to crash in the office—we had an air mattress set up in the lounge which I really hope isn't still there. Waking up to look out the windows and seeing the sun rise over a frozen Kerr Hall is somehow both uplifting and incredibly depressing at the same time. I highly recommend it.
Also, one time we tried to take pictures of The Ryersonian* galley proofs from an outside window so we would know what their Page 1 was. Don't tell Bakogeorge.
Any memorable School of Journalism professors during your time at the university?
I've already mentioned Anne McNeilly, who I owe for all her help and advice getting my career started.
Peter Bakogeorge was my very first professor at [the university] and I still remember the lessons he taught us to this day. Well, except that time he gave me my only F for the year for misspelling Ashbridge's Bay—I still don't know how to spell it, and evidently the City of Toronto doesn't either as they spell it both with and without apostrophes (I just checked).
April Lindgren, who in my third-year print class in 2007 showed us a story on something called subprime mortgages and told us it was going to become the biggest story in the world within a year. I had no idea what she was talking about at the time, but she ended up being absolutely, completely right.
What advice would you give to current journalism students?
Here's one piece of practical advice that someone gave me: if you're planning to apply for an internship after graduation (and who isn't) then do your fourth-year internship as early as possible. Most publications do their hiring and interviews for the summer in the previous winter -- if you do your internship in the first semester, you'll have professional clippings in hand and some practical experience to discuss in the interview.
And try to take a break from Twitter once in a while.
Grads at Work is an ongoing series of profiles of alums. If you know of a notable grad you'd like to see featured, send us an email at office.journalism@torontomu.ca.
*The name of the publication has since been changed as has the name of the university. You can read more about the philosophy behind this name change at Toronto Metropolitan University's Next Chapter.