You are now in the main content area
Emma King
For the past year, healthcare and frontline workers have put in enough work for two lifetimes due to the COVID-19 pandemic. Aside from the physical work, constant pushback and misinformation are coming from all sides– whether it's intended to be hurtful or not.
At the beginning of the pandemic, there was a public panic about the complete lack of information about this virus. This made it hard not only for those working on the frontlines but also for those trying to share health information via news and social media.
School of Journalism student Breanna Schnurr spoke to alumna Emma King about what it has been like to work in the healthcare communications sector during this pandemic.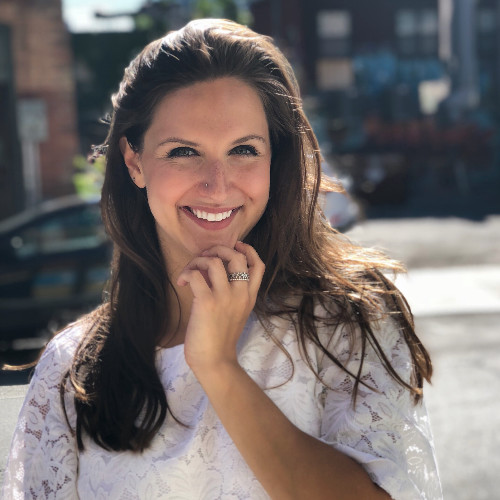 Emma King was a public affairs and communications associate at the University Health Network (UHN), specifically the Peter Munk Cardiac Centre. However, she now works for PwC Canada as senior associate, internal communications.
King said one of the best things about her job was how much it changed day-to-day.
"Every day was different. I'd have recurring tasks like— I'd have to manage the social media, create content for social media, write stories, etc.;" King said. "But there would be things that crop up out of nowhere, and you just have to pivot and make sure those communications needs are met."
King said the beginning of the pandemic was very overwhelming.
"It was really just managing so much changing information. We would send out messages in the morning that would need to be updated by the afternoon because something had come out that changed what we had written." King said. "So we just have to do our best to stay up to date, and we were just transparent with our staff that we were sharing information as soon as we had it."
King said that while she felt physically safe going to work in the hospital, a mental toll took place.
"We were working around the clock, and that was very stressful," She said. "There were some moments where I truly did just feel so overwhelmed, and I know that's not just me. I say that with caution because I wasn't even taking care of patients."
Even with the overwhelming feeling, King said some beautiful moments came out of the pandemic.
"There were so many times where people came together to support one another. I remember my colleague at Princess Margaret filmed a video when the first COVID patient was released, and everyone was cheering in the ward."
King says she'll never forget her experience working in healthcare during the pandemic.
"I'm so incredibly grateful to be part of the experience, and I've learned so much about communications and crisis communications in particular from it, so I wouldn't trade it for the world."
Grads at Work is a series of profiles of School of Journalism alums. If you know of a notable grad you'd like to see featured, send us an email at office.journalism@torontomu.ca.