You are now in the main content area
Cristina Howorun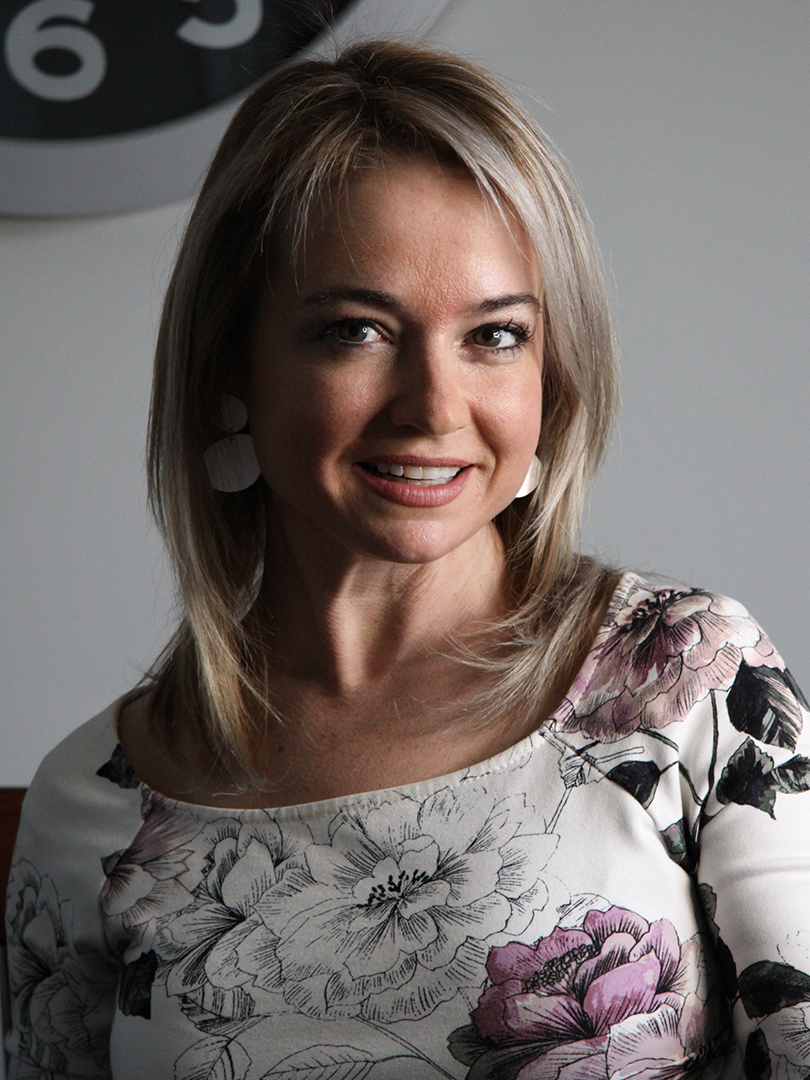 Cristina Howorun, School of Journalism '09, is a reporter with CityNews Toronto.
This Q&A was conducted when Cristina was a reporter for CityNews and is now an investigative journalist and reporter.
What did you originally see yourself doing when you first enrolled in journalism school?
When I first enrolled in journalism school, I saw myself covering politics and doing investigative journalism for television. I've been fortunate enough that my career path has led me down this path, with very few diversions.
You worked delivering traffic reports while you were finishing your degree. What was that like?
Before enrolling at [the university], I had already earned a Master's degree in political studies and was working for the federal government. When I decided to go back to school and make a massive career change, I knew I was going to have to hit the ground running. I started freelance writing for regulatory and tech industry publications and parlayed that, somehow, into a job at a Hamilton radio station, which turned into a fulltime job as a traffic reporter out of the Buttonville Airport.
It seemed like a great start for my career, but I still had another year left of school. Thankfully, I had great professors who helped me coordinate around my job and class requirements.
I would get up at 3 a.m., drive to the airport and would start on-air at 5 a.m. I'd spend four hours in a helicopter flying around the city and suburbs and reporting for several TV and radio stations, land and hop into my car to head to campus.
I'd always miss the first few hours of class, but everyday I was honing my live and ad libbing skills, which is fairly important in the broadcast world.
It was difficult to juggle school assignments and my job, but a few months of sleep deprivation and copious amounts of caffeine paid off. I was working the entire way through my degree -- later as an associate producer and producer for a current affairs show – and was hired as a full time reporter by a CTV station within months of graduation.
How did you arrive at your current position?
After graduation, I started working for CTV Windsor and eventually became their political affairs reporter. I then moved onto CTV London and in 2015, was hired at CityTV.
You've done some major investigative pieces. What attracts you to investigative reporting?
I believe that a journalist's primary objective should be the pursuit of answers, and investigative reporting is just that: uncovering the truth. I love the nitty gritty of deep-dive research, freedom of information requests and data crunching. I appreciate the patience and time it takes to build solid trust with sources—on both ends – and the satisfaction that comes with exposing an injustice or systemic failure with hard evidence.
What's your favourite aspect of focussing on local news as a journalist?
Local news hits people hardest. It's stories about their communities and what's happening with their children's education, their property taxes, the development that's tearing down affordable housing or the new highway that will make their commute easier. Its the stories that directly impact viewers' lives, almost immediately and that connect people as a community.
What's your biggest accomplishment as a journalist?
I've been fortunate enough to have had some pretty great bosses over my career- people who believed in me and gave me the freedom and leeway to pursue stories I'm passionate about. One of my first big stories was back in Windsor, where I helped a woman who had undergone a mastectomy in error. My reporting on the issue exposed a litany of problems at the hospital, ultimately resulting in the province taking control of the facility and changes in the way pathology reports are handled across Ontario. That story really contributed to the way I pursue my job.
I've since earned several Edward R. Murrow and RTDNA awards for investigative journalism- for showing the impact the lack of community mental health resources has on our justice and health care system, for highlighting the impact limited funding has on the levels of abuse and neglect in long term care homes and for examining the impact that union-busting legislation has had on the US Midwest.
I've had some incredible experiences- tracking down a suspected terrorist in Libya, showing how the province and federal government rehabilitates (and doesn't rehabilitate) sex offenders going back into the community and covering every election since 2008. I've met so many fascinating people along the way and am excited to keep sharing their stories and exposing injustices.
What is the most challenging part of your job?
It's always a challenge to juggle competing priorities. The days are surprisingly short when you're facing ever looming deadlines, and sometimes you just don't have the time to finesse your script as much you'd like. But getting the story right and making your slot is more important than finding that perfect word for "lots". Sometimes, it's just "lots".
You've written and spoken about what it's like to live with acute kidney failure, external link and receiving a kidney donation, external link. How did your experience affect your approach as a journalist?
Being diagnosed with acute kidney failure definitely changed the way I approach my job. Like many people facing potentially deadly diseases, I was forced to re-evaluate my life, personally and professionally. I was hooked up to a dialysis machine every night for ten hours, so I was tied to my bed, pretty much as soon as I would get home from work. I couldn't do everything I wanted to do- so I made sure when I did do something, it was something I actually wanted to do.
I went back to focusing more on enterprise and investigative pieces, because I realized that I only had a limited amount of energy and wanted to spend it where it mattered most. It also changed the amount of time I gave to people- although I was still facing the same obstacles as every other journalist, namely crushing deadlines, I found myself becoming more patient with people. I had a whole team of medical professionals working to solve my health problems, and it made me all that more determined to try to help other people solve their problems- be it delays in special needs funding for their children, unsafe working conditions, or abuse and neglect in long term care homes. I became even more resolved to try to leave the world a little bit better
What advice would you give to current journalism students?
Start working now. Don't wait for your internship or a summer job or graduation. Start freelancing. Take the minimum wage, weekend overnight newsreader job outside of the GTA and figure out how to get back and forth. Don't hope your school assignments will fill out your demo reel or portfolio- fill it with your best work, but ideally, some of that will be paid. And work hard. Journalism isn't as glamorous as many people think- its sitting on the floor of a recreation centre with a laptop to file a story, its waking up at 3 a.m. and bundling up to hop into a cold helicopter in January, it's sleeping in dingy motels and cots on army bases, meeting with convicted criminals in remote coffee shops, knocking on doors and being turned away repeatedly, and being on the clock 24/7. And it's the best job in the world.
Grads at Work is an occasional series of profiles of alums. If you know of a notable grad you'd like to see featured, send us an email at office.journalism@torontomu.ca.