You are now in the main content area
April Buordolone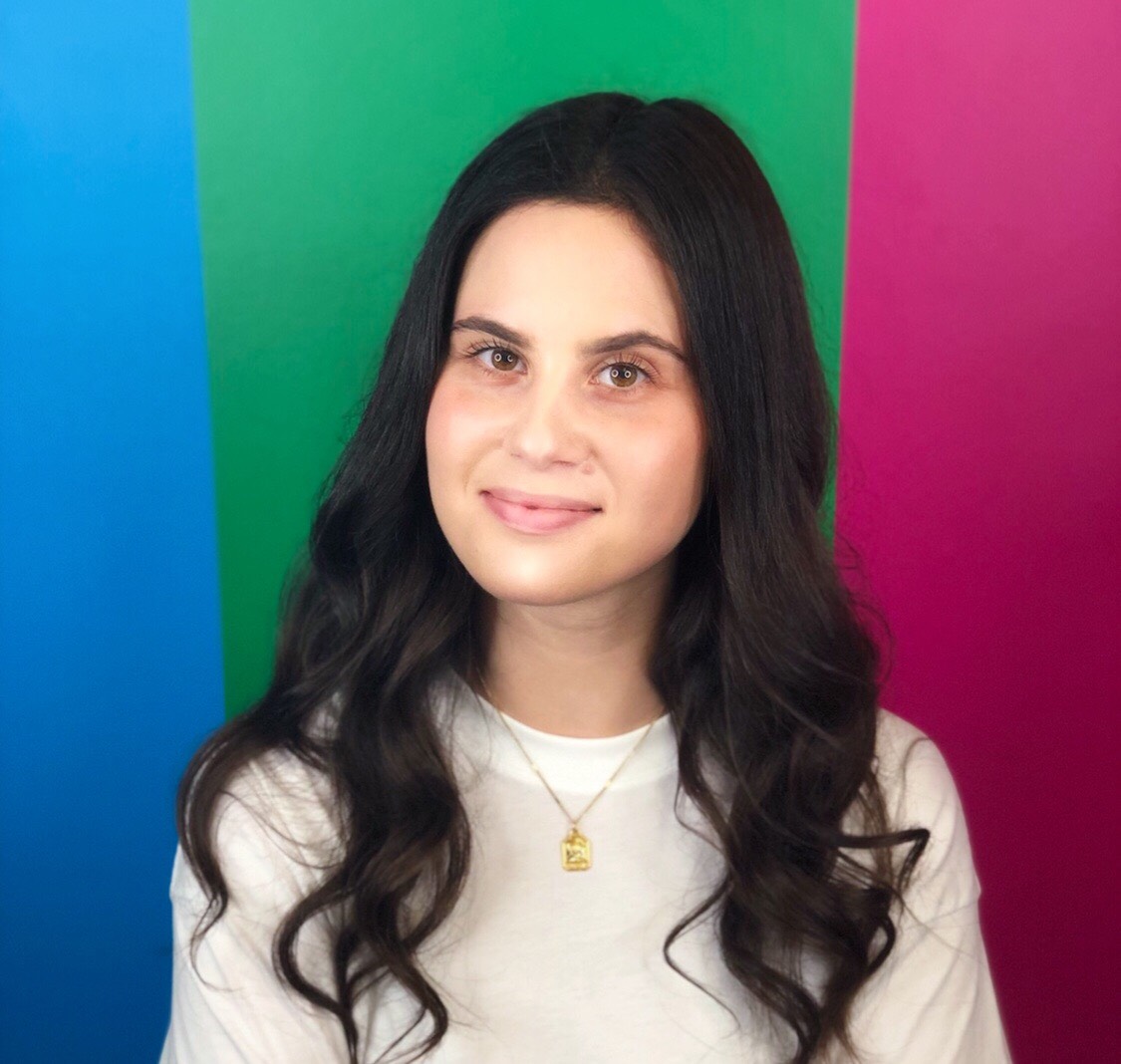 April Buordolone, School of Journalism'13, is a producer for CTV's The Social, external link.
What did you originally see yourself doing when you first enrolled in journalism school?
When I first enrolled in j-school I saw myself working in entertainment television and then one day down the line, maybe anchoring a newscast.
How did that vision change as the years went by?
As the years of working in TV went by, my love for production and packaged television grew. Having creative / editorial control over your own content feels really great – that aspect definitely changed my vision of what I wanted to see happen in my career.
Thinking back to your first year self, how do you think they would react to where you are now?
I'm really lucky because I have been able to carve out a job where I have had the chance to work and collaborate with a lot of the people and brands that helped shaped my youth, and my passion for TV in the first place. I think first-year me would be happy about that.
What do you think the School of Journalism experience offers that you can't get anywhere else?
The hands on experience that I got at [the university] is something you truly won't find anywhere else in Canada. Being able to cover real news in such a large and diverse city like Toronto is such a great opportunity. You hit the ground running, building skills that have benefitted me throughout my career and that I still use today.
It's incredible how close the TV news course at [the university] mirrors how real productions operate. Being given the chance to learn in such a high pressure environment definitely gave me the building blocks to work in live TV.
The reputation of the School of Journalism gives you the opportunity to open a lot of doors in the industry – use that to your benefit and work hard.
How did you arrive at your current position?
Immediately after graduation I landed my first full-time job at CTV working in the control room for The Social and The Marilyn Denis Show.
I think it's really important for new grads to remember that everyone's path to their dream job is different. In this industry, there's no one set equation that is going to get you to your end goal. It's important to realize that although you might not be starting out where you planned, absorbing as much as you can from the environment that you are in will only make you a stronger journalist, producer, writer, etc. in the future.
From there, I moved on to be a producer on Space's InnerSpace, and worked with other CTV specialty brands like MUCH, and E! Canada. From creating show content, to conducting movie junkets and producing specials – the experiences I gained led me to my current role in live television as a producer on The Social.
How has your journalism degree and what you learned in school prepared you for your current career?
My journalism degree really set me on the right track for success in this industry. The program does a good job of giving you the tools that you will need to thrive in such a fast paced and intense work environment.
Your Journalism degree is important, but industry experience is just as vital when it comes to building more solid skills in a real work setting. I can definitely say that working and learning from the internships that I did while in school were just as important as some of the [School of Journalism] classes I took.
What's one of your favourite memories from j-school?
My favorite memory of j-school would have to be reflecting back on the passion and drive that my peers had throughout our four years. The industry has gone through so many changes, but the dedication and determination of [School of Journalism] students is something that will always stay with me.
What advice would you give to current journalism students?
Know your worth. I remember that as a journalism student you want to have your hand in everything and get as much industry experience as possible. This is definitely important, but equally as important is knowing the value of your skills and what you bring to the table when it comes to your work.
Push and champion for yourself to get the opportunities and recognition that you deserve.
Grads at Work is an occasional series of profiles of alums. If you know of a notable grad you'd like to see featured, send us an email at office.journalism@torontomu.ca.