You are now in the main content area
Medicine Wheel Framework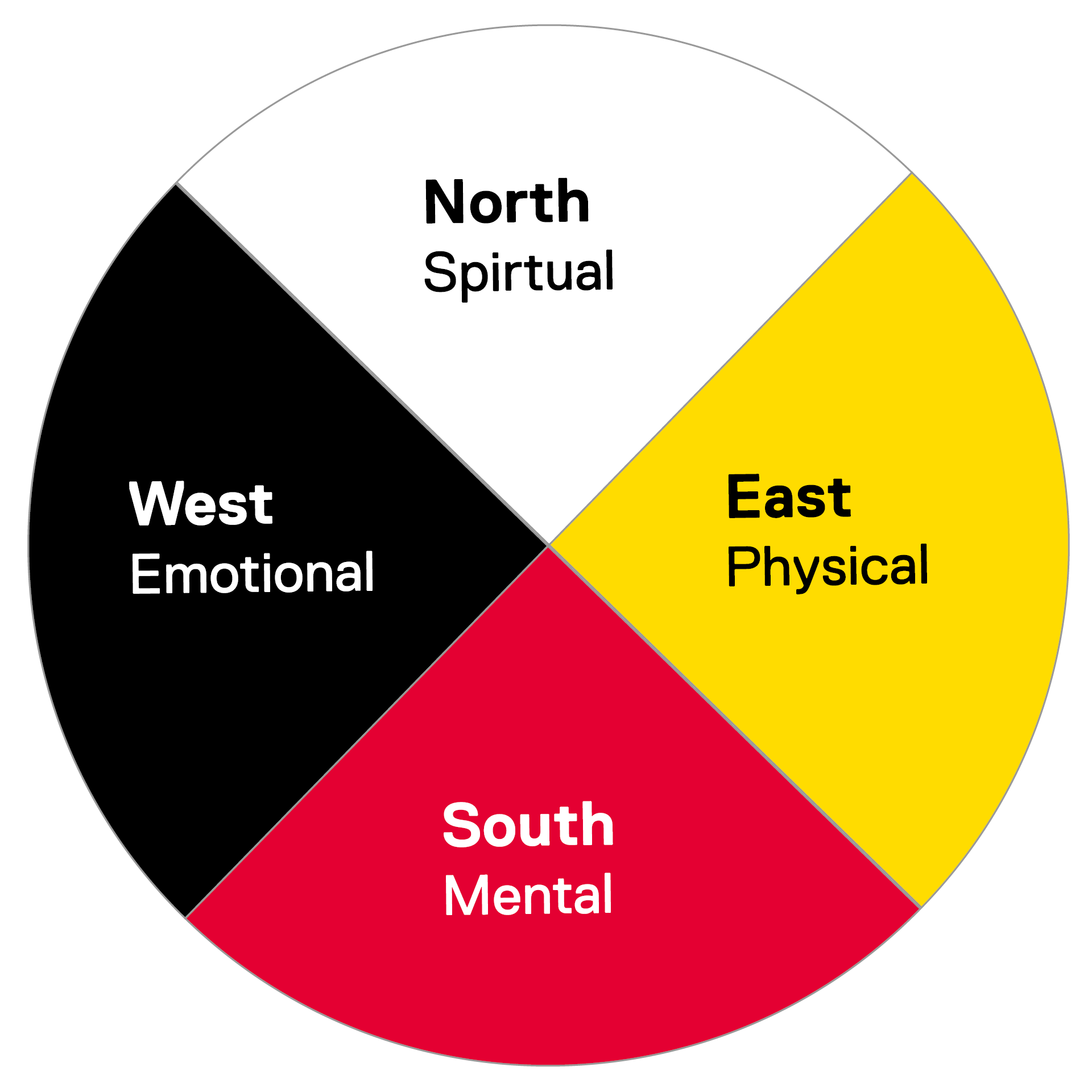 West | Emotional
Acknowledge your feelings, practice honest communication.
Forgive yourself and others.
Write out a vision of your life and your values.
Understand that it is okay to have 'low' days.
Get to know yourself.
Feel and validate your emotions (happy, sad, anger).
Reach out for help.
North | Spiritual
Smudge (sage, cedar, sweetgrass, tobacco).
Take time to pray in whatever way works for you.
Engage in traditional ceremonies.
Spend time in nature to connect with the Creator.
Learn about your identity, culture or language.
Participate in community talking circles.
Practice gratitude.
South | Mental
Spend time with family and/or friends.
Keep a personal journal (daily or weekly, long or short).
Read self-care books to understand yourself.
Seek advice from an Elder or counsellor.
Set goals (long or short term).
Get involved with your community.
East | Physical
Take care of your body (personal care).
Exercise: Dance, workout, run, walk, play sports etc. (20 mins, three times a week at least)
Sleep well (7 to 9 hours) and take breaks/rest when needed.
Eat healthy and drink water/stay hydrated.
Limit caffeine and/or alcohol/drugs.
Maintain safe sexual practices and boundaries.