You are now in the main content area
Religious & Cultural Observances

TMU's commitment and obligation to accommodate
Toronto Metropolitan University is committed to respecting the religious, cultural and spiritual beliefs and practices of all members of the university community. This means providing students, faculty and staff with equitable treatment based on faith/creed and access to accommodation of religious/creed-based observances as needed.
These commitments are informed by the Ontario Human Rights Code and TMU's Discrimination and Harassment Prevention Policy, in which everyone is entitled to be free from discrimination and harassment on a number of prohibited grounds, including creed (i.e. religion, faith or lack of religion or faith). This right also incorporates the entitlement to have one's religious/creed practices accommodated by providers of public services and facilities, such as universities.
Learn more about creed, a prohibited ground of discrimination under the Ontario Human Rights Code.
The obligation to accommodate is mandatory, not discretionary. TMU's policy also outlines accommodation for spiritual and Aboriginal observances.
What is a religious accommodation?
Religious accommodation is the right to have time away from study or work to practice the tenets of one's creed or faith, as long as it does not cause the university undue hardship (i.e. due to inordinate cost or health and safety risk).
Calendar to support the planning of course schedules and activities
Human Rights Services offers annual calendars of religious and spiritual observances as a tool to assist the TMU community in planning course schedules and activities. The lists are not exhaustive and are frequently updated as members of the community identify observances to Human Rights Services.
If you are planning an activity, be it an event or examination in class, we encourage you to refer to the list in advance. A date on the list does not necessarily mean you should avoid the date, but it does signal that there may be individuals who may not be able to attend and/or require accommodation. All members of the community are encouraged to bear this in mind when planning activities, and to design university activities in an inclusive manner wherever possible to allow for the maximal participation of all community members.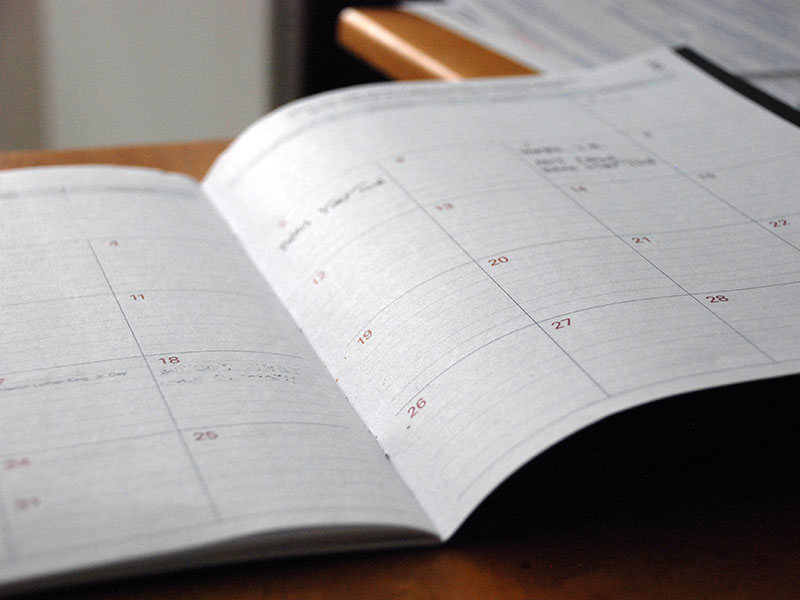 Accommodating Indigenous observances
The spirituality and cultural observances of Indigenous Peoples (First Nations, Métis, Inuit, status and non-status) cannot be easily defined and are not reflected in the calendars. Indigenous spiritual and cultural observances may include ceremonies that are connected to the seasons or to life stages.
TMU should make every effort to recognize and accommodate Indigenous Peoples in our community so they may fulfill their spiritual and cultural responsibilities.
Faculty and supervisors: Your responsibilities
The university's Religious, Aboriginal and Spiritual Observance Policy requires faculty and staff to accommodate students to the greatest extent possible.
Requests from students
If a student is requesting accommodation due to a religious, Aboriginal and/or spiritual observance, they must submit their complete request form via the online Academic Consideration Request (ACR) system within the first two weeks of the class or, for a final examination, within two weeks of the posting of the examination schedule. If the required absence occurs within the first two weeks of classes, or the dates are not known well in advance as they are linked to other conditions, these requests should be submitted with as much lead time as possible in advance of the required absence.
Instructors will respond to written accommodation requests in writing within five (5) business days of receiving the request.
Requests from employees
For information on religious observance accommodation for faculty and staff, please review the Accommodation of Religious Observances details on the Human Resources website.
Frequently asked questions
Questions?
While every effort has been made to ensure the accuracy and a reasonable compilation of dates, we encourage you to reach out to Human Rights Services to advise of any errors or omissions of religious observances dates at humanrights@torontomu.ca or 416-979-5349.