Johnson Scholarship Foundation helps move Aboriginal Foundations Program online
June 17, 2021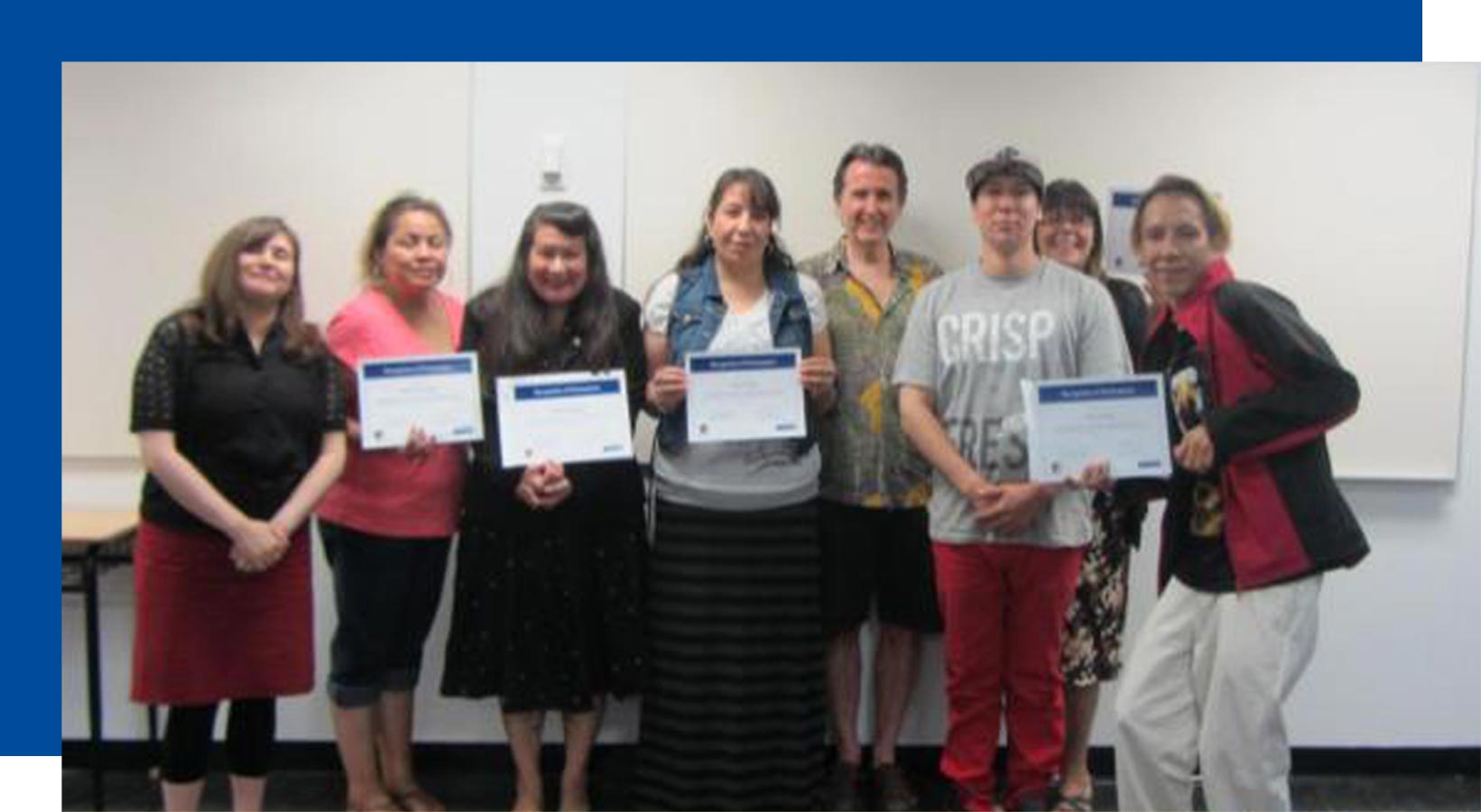 Disruption caused by the pandemic impacted every student and every program at post-secondary institutions across Canada. The Aboriginal Foundations Program (AFP) at Ryerson University was no exception. Thanks to a generous grant from the Johnson Scholarship Foundation to Ryerson Aboriginal Student Services (RASS), the AFP was able to move online and provide students with the equipment and access they needed to complete the course of study.
"With the help of the Johnson Foundation, we were not only able to provide access to all students wanting to participate during the COVID-19 crisis, but we are well positioned to deliver ongoing sessions moving forward no matter what the barriers or challenges," says Diane Simone, learning support facilitator for Ryerson Aboriginal Student Services and the Aboriginal Foundations Program. "At a virtual Closing Circle, the high praise for the course was the overwhelming sentiment by all of the students who attended, with an emphasis on the need for such crucial programs to continue, even in the face of a global pandemic."
Established by Theodore R. Johnson in 1991, the Johnson Scholarship Foundation has grown to support more than 70 institutions across the U.S. and Canada, empowering individuals from socially or economically disadvantaged circumstances through education.
"We understand that Indigenous communities have been disproportionately affected by the outbreak of COVID-19. With access to education as a key driver, the Johnson Scholarship Foundation is proud to support taking the Aboriginal Foundations Program online during this unprecedented time," says Robert A. Krause, CEO of Johnson Scholarship Foundation.
The Ryerson Aboriginal Foundations Program, develops learners' academic writing and critical thinking skills to help position them for success in post-secondary education. All of the course materials were written by Indigenous scholars and are augmented by traditional teachings, a nutrition program, as well as a session dedicated solely to exploring individual academic and career goals. The curriculum employs a holistic approach to meet the needs of the whole person: mental, physical, emotional and intellectual.