Father's legacy of public service lives on through daughters
January 20, 2020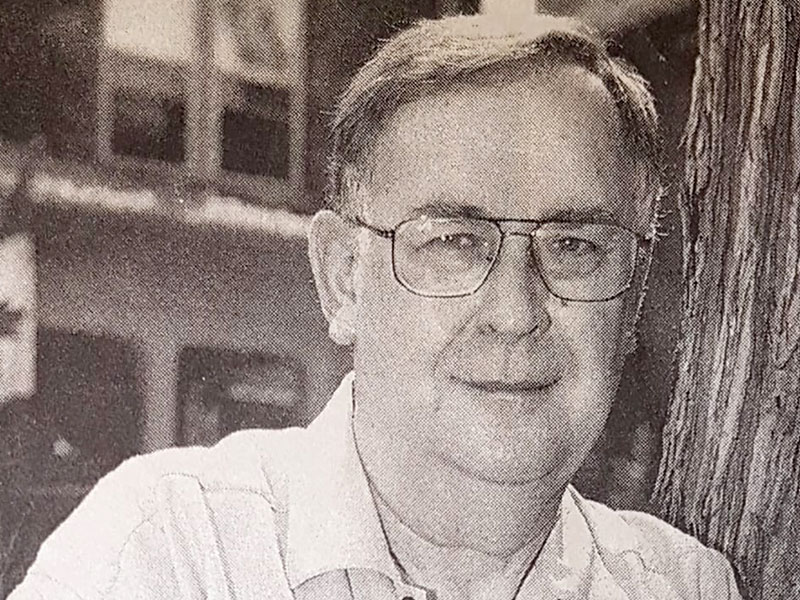 For Anne and Barbara Richmond, government was a family business. Their father, the late Don Richmond, enjoyed a long and illustrious career in public service.
He worked as a speechwriter for Premier John Robarts, held positions in the Privy Council Office in Ottawa, and eventually served at the municipal level, including roles as Deputy Commissioner of Planning and Commissioner of Community Services. His passion and dedication to the public good inspired both his daughters to pursue careers in the field, and the lessons he instilled have played a strong hand in their own success. As a way to carry on his legacy and honour his memory, Anne and Barbara have established the Don Richmond Award in Public Policy & Administration at Ryerson University.
"We grew up in a civil service household and with the idea that, as a civil servant, you're working for the public good," says Anne Richmond, a British Columbia based consultant for the International Labour Organization and member of the BC Employment and Assistance Tribunal.
"We learned the difference between civil service and the business of politics, and the way it can be used to institute change," adds Barbara Richmond, a senior program consultant with the Ontario Ministry of Health.
They watched and admired their father as he moved from prominent positions at the national and provincial level of politics, to dedicating himself to local issues, in particular those of housing and income inequality.
"He worked at the Privy Council which, if you're in political science, is really considered the pinnacle," says Anne. "But eventually he started to feel removed from having actual impact. For him, public service was about making life better for people, so he started to focus his attention to the local level and really made a difference for people and families with lower incomes in Toronto."
"We want his name to live on," says Barbara, "to help develop new public servants because that was such a big part of his life."
Together they decided the Don Richmond Award in Public Policy & Administration will be for a master's student in the program who demonstrates similar qualities to their late father: a commitment to public service, a passion for local communities, and a desire to alleviate economic inequality.
Mahsa Aghamiri, a master's of public policy and administration (MPPA) student on track to graduate next fall, is the inaugural recipient of the award. Prior to beginning her graduate studies, Mahsa worked as a research and operations associate for a special project funded by the Ontario Ministry of Training, Colleges and Universities. She was the lead project manager for several pan-provincial events and research projects related to workforce development and vulnerable populations. Mahsa has also been involved as a volunteer with several organizations in Toronto, including: Innocence Canada, the Yellow Brick House women's shelter, and as a teacher's assistant at low-income schools. She is currently a student representative on the MPPA Program Council and Vice President of Education and Professional Development for the MPPA Course Union.
"I am truly honoured to be the first recipient of the Don Richmond Award, as I know Don was a huge advocate for and made significant contributions to public service," says Mahsa. "I want to thank Anne and Barbara for creating this award to honour their father," she adds. "The award will help students like me fund their education and allow me to do what I love — contribute my time and resources to helping others."
Contribute to the Don Richmond Award in Public Policy & Administration, and help more students working to become public servants by visiting the award's online giving page.