Prioritizing Diversity, Equity and Inclusion in Marketing and Advertising
March 02, 2023
Business leaders and researchers spotlight resources to address stereotypes and bias in the industry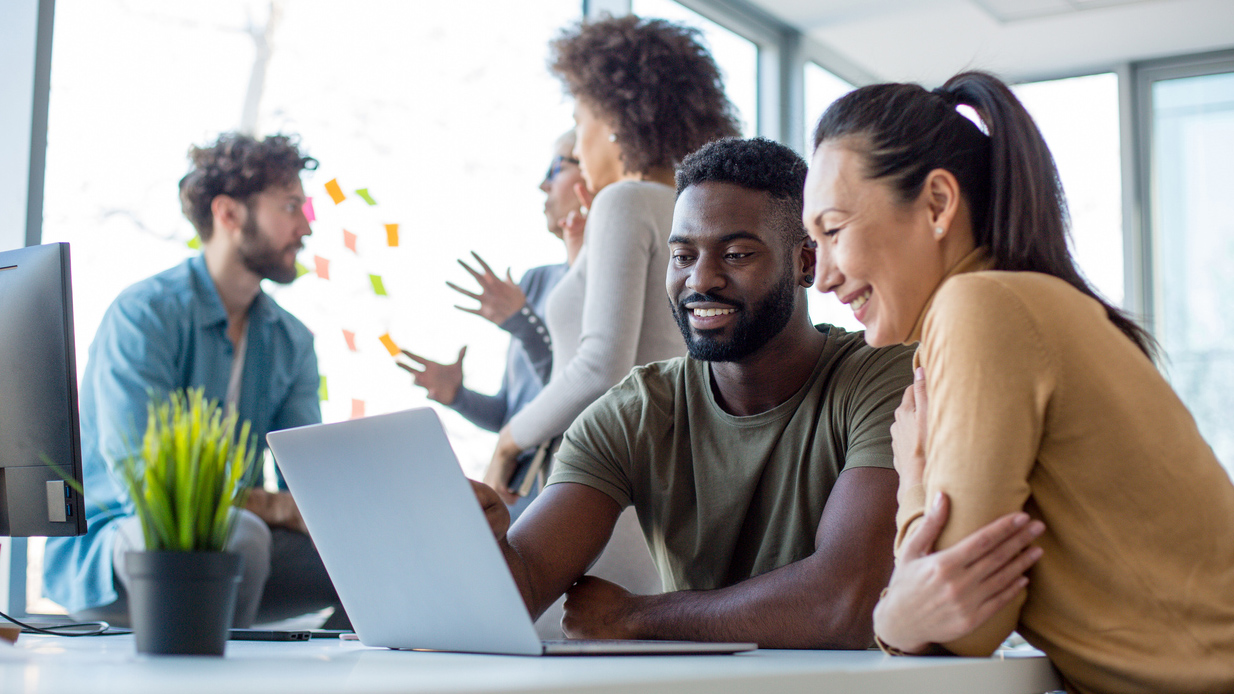 Marketing, advertising and human resources professionals joined the Diversity Institute, Zulu Alpha Kilo (external link) and nabs (external link) on Feb. 23, 2023 to learn about the importance and value of diversity, equity and inclusion (DEI) in the industry and discover practical ways to create more diverse and inclusive workplaces and marketing materials.
"We know that promoting diversity, equity, and inclusion as well as addressing and eliminating stereotypes, particularly in the advertising space, is not only the right thing to do—it's the smart thing to do," said Nadine Spencer, president and CEO of the Black Business and Professional Association (BBPA) and founder of Brand EQ. "We see positive benefits for organizations both internally and externally when they adopt efforts to promote DEI."
Spencer presented research that shows barriers and gaps persist in the marketing and advertising industry. For example, a World Federation of Advertisers and Kantar survey of 10,000 respondents which showed that 66% of "ethnic minority" respondents say they feel like they belong at their company—compared to 78% of white respondents. These respondents make 10% less than white respondents at the executive and C-suite positions, and 22% less at the junior and trainee levels.
Research conducted by the Canadian Marketing Association found 63% of respondents in companies that lacked diversity in leadership report experiencing microaggressions in the workplace. BBPA is a partner with the Diversity Institute and other groups in promoting the 50 – 30 Challenge (external link) , which supports businesses in moving toward gender and non-binary parity (50%) and more representation of other equity-deserving groups (30%) at the senior leadership and/or board levels.
For consumers, a commitment to DEI from brands is important too, Spencer said. According to a McCann WorldGroup study, 66% of Canadian women respondents believe marketing materials contain too many gender stereotypes, and 57% said that media does not contain enough examples of successful women.
"Inclusive marketing" seeks to mitigate and eliminate stereotypes and bias in advertisements, Spencer said. She highlighted six inclusive marketing principles defined by Salesforce to guide marketers:
Starting with tone
Being intentional with language
Considering context
Ensuring representation
Avoiding appropriation
Counter-stereotyping.
Spencer noted that this list can be supplemented with two additional principles:
Authenticity is key.
Avoiding woke-washing and tokenism by ensuring DEI is prioritized internally (creative teams and leaders) and externally (in ads, branding and marketing).
"People want to see themselves reflected in the media. It helps them to feel empowered, inspired and heard. Before publishing an advertisement ask: 'Does this reflect society?'" Spencer said.
Essential Tools and Resources
The language we use, and the stories advertisers tell, can be informed by bias and stereotypes—whether intentional or not. Nancy Mitchell, senior program manager at the Diversity Institute, and Stephanie Yung, chief design officer at Zulu Alpha Kilo, shared an important resource that can help people examine common words and phrases that can cause harm: The Micropedia of Microaggressions (external link) . The Micropedia was developed by Zulu Alpha Kilo and the Diversity Institute with the support of community groups such as the BBPA.
Mitchell explained that microaggressions are snubs and insults that equity-deserving groups—including women, Indigenous Peoples, Black and racialized people, people with disabilities, and 2SLGBTQ+ people—face every day. "They are oftentimes subtle and unintentional," Yung said, but their impact is real and significant.
A phrase like "I don't see colour (external link) " is an example of a microaggression that ignores the experiences of racialized people and part of a person's identity.
It was previously difficult to find accessible resources to learn about microaggressions that felt judgment-free, Yung said. The Micropedia collects everyday microaggressions and explains their real-world, harmful impacts in plain language. "When we are aware of microaggressions and their impacts, we can be more intentional in avoiding them," Mitchell said.
Louise Berube, director, allocations and services at nabs, shared other resources for marketing and advertising professionals working to create more diverse and inclusive workplaces and materials. The DEI Learning Hub (external link) , for instance, provides workplace leaders with essential knowledge on DEI that they can instantly put to good use.
"When put into practice effectively, DEI efforts help to create stronger teams, healthier cultures and more successful organizations," Berube said.