Closing the Digital Divide: Equitable Access and Inclusive Design
November 16, 2020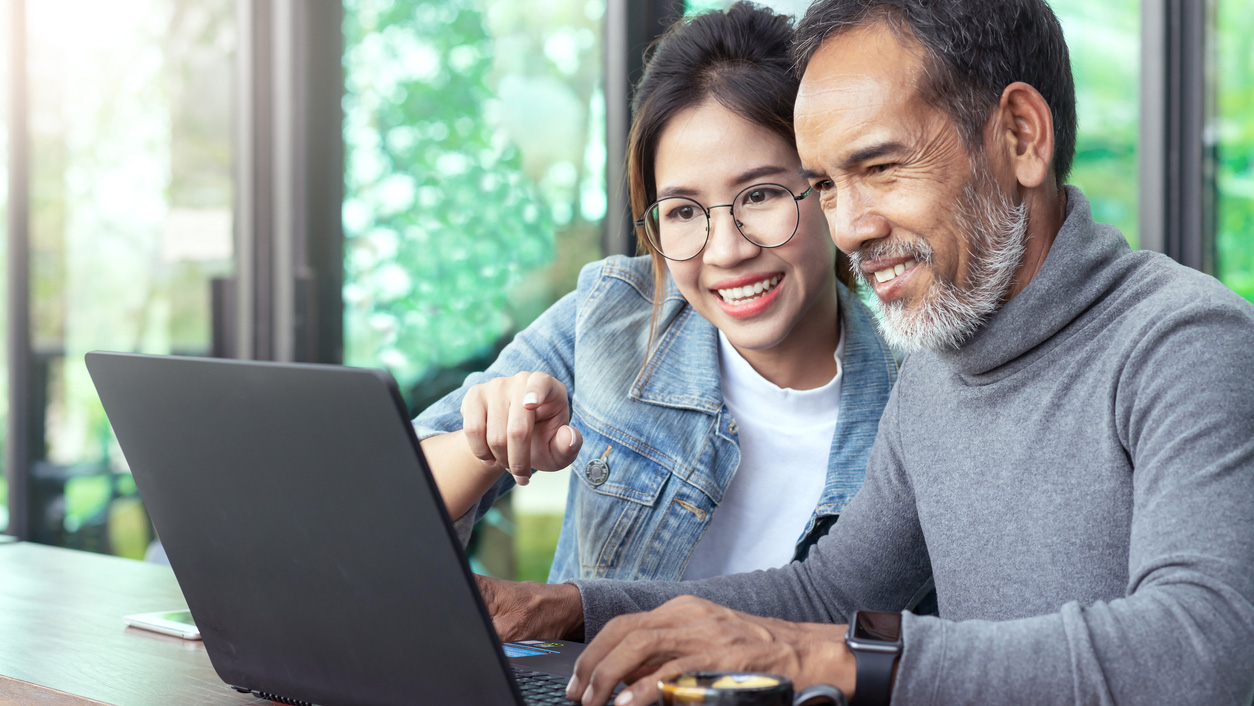 Digital technology can substantially increase access for underrepresented groups to employment opportunities, entrepreneurship training, and education. However, many Canadians continue to face barriers in access that keep the potential benefits out of reach.
Dr. Wendy Cukier, Founder and Academic Director of the Diversity Institute at Ryerson University and Research Lead at the Future Skills Centre (external link, opens in new window) , moderated a panel discussion at the 3rd Annual Digital Access Day hosted by the Internet Society Canada Chapter (external link) with experts in academia and business to examine some of the challenges and opportunities facing Canadians in the digital landscape.
Sponsored by the Women Entrepreneurship Knowledge Hub (external link) , "Digital Access: A solution to advancing diversity & inclusion" featured Catherine Middleton (Professor, Ted Rogers School of Management), Huda Idrees (external link) (Founder & CEO, Dot Health), and Jaigris Hodson (external link) (Associate Professor, Royal Roads University).
Examining the Barriers to Access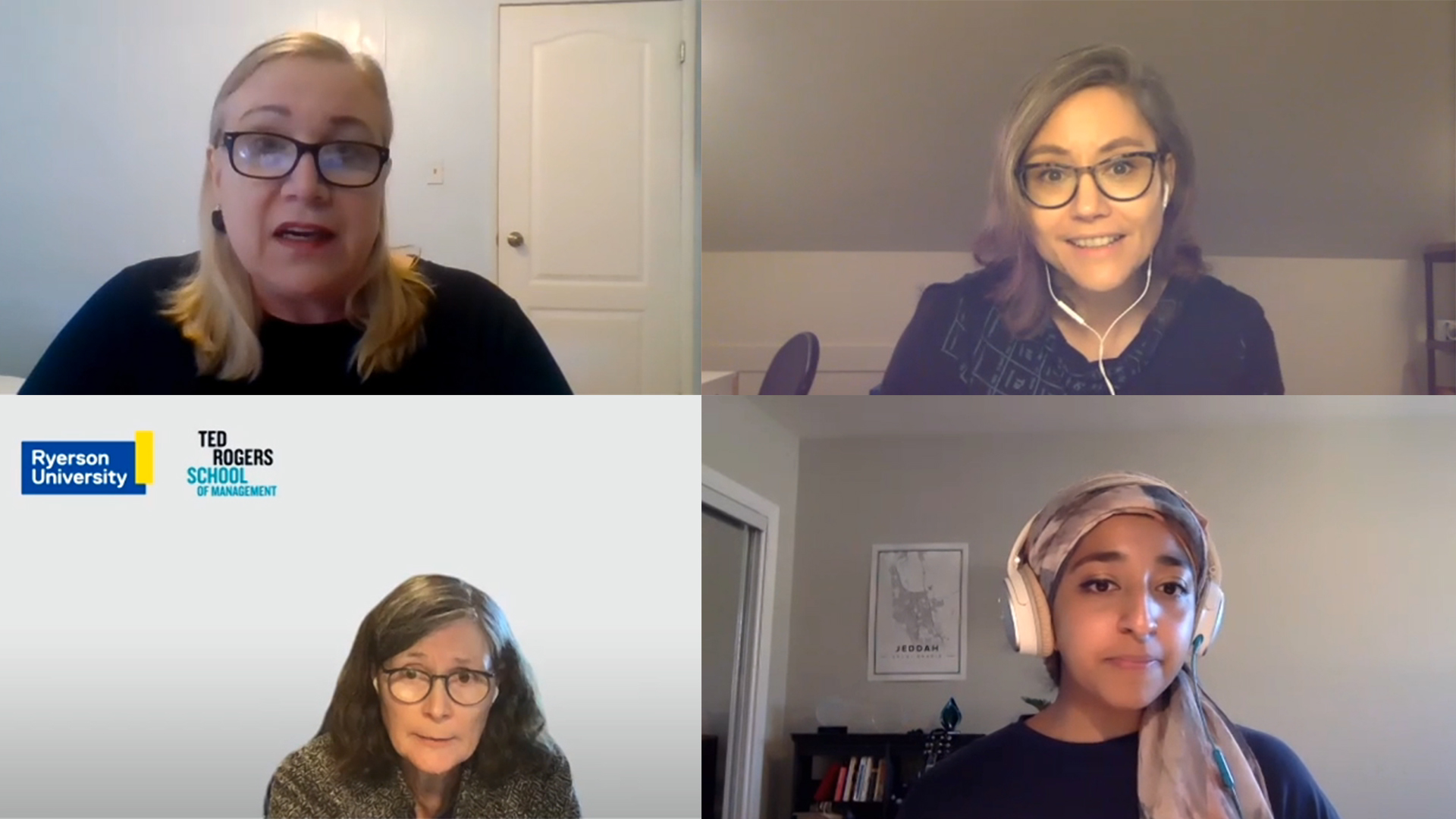 Across the country, the outbreak of COVID-19 has accelerated widespread digital adoption in business, education, and government. At the same time, however, the digital divide between those who can access digital technologies and those who cannot remains an insurmountable gap for many Canadians. People living in remote and rural areas and marginalized individuals who faced barriers in accessing digital technologies prior to the pandemic—including newcomers, Black and Indigenous peoples, and other racialized persons—encounter obstacles that are now even more pronounced. "What COVID has done is made everything that was bad, far worse," said Dr. Cukier.
Catherine Middleton observed three broad categories of issues in digital access in Canada. In many parts of the country, basic digital infrastructure is still not available, and where it is, affordability remains a significant issue. More generally, digital literacy skills remain elusive and inaccessible to a number of individuals. Dr. Middleton noted that while there are promising initiatives across the country working to address these challenges, a more holistic approach is needed. "I think one of our major problems is that much of it is still patchwork. So it is hard to find a solution that pulls together all the impediments and addresses them," explained Dr. Middleton.
Jaigris Hodson built upon this point, emphasizing the importance of an intersectional lens in these discussions. Dr. Hodson explained that the digital divide often falls along the lines of race or culture, or new immigrants versus more established people in Canada. Efforts to narrow the digital divide and build an equitable digital future must therefore consider the particular barriers facing different groups of people in accessing and using digital tools. Dr. Hodson noted that women who work online, for instance, are more likely to experience incidents of online harassment that push them away from digital spaces for safety or psychological reasons.
Huda Idrees, the founder of a successful business built on digital technologies, clearly illustrates the importance of equitable digital access for aspiring women entrepreneurs. "The whole reason I am an entrepreneur and got into the technology track is because I got into coding really early on. And it is because I had access to the internet and computers," said Idrees. Idrees sees more and more Canadian businesses and services moving online, especially as a result of COVID-19. She worries, however, that a significant number of individuals will be unable to meet basic needs like health care in an increasingly connected country when many remain unable to access the internet.
Building Inclusion Into Design
Panelists stressed that is it incorrect to assume that technology will make our society fairer and more equitable. In fact, systems designed to be "fair" can in fact disadvantage minority groups. Dr. Hodson pointed to the surge pricing that Uber employs to respond to the increased demand of ride-sharing with higher prices as one example of this. While seemingly objective, this system ultimately results in a gendered divide among drivers. A number of times surge pricing is in effect, like after bars and nightclubs close, coincide with when women feel unsafe driving alone. Dr. Hodson suggested that with greater diversity and representation in the development of these technologies, such inequities could be addressed or mitigated. Idrees sees similar design challenges in the health sector, where many use cases of technologies are simply not designed for.
Inclusive design, Dr. Hodson explained, is key in creating digital technologies that do not further entrench inequities in our communities. Such an approach optimizes design for specific use cases that may not benefit the majority of the population, but does benefit diverse groups. Or in other words, it means keeping minorities in mind in design to make technologies more accessible to a wider range of people.
"Inclusive design means bringing everybody in," said Dr. Hodson.
Connect with the Diversity Institute
Subscribe (external link) to our newsletter to read about the latest news, events and research from the Diversity Institute. You can also connect with us on Twitter (external link) and LinkedIn (external link) .