Meet Dr. Vivienne Poy—the leader behind Asian Heritage Month
May 10, 2021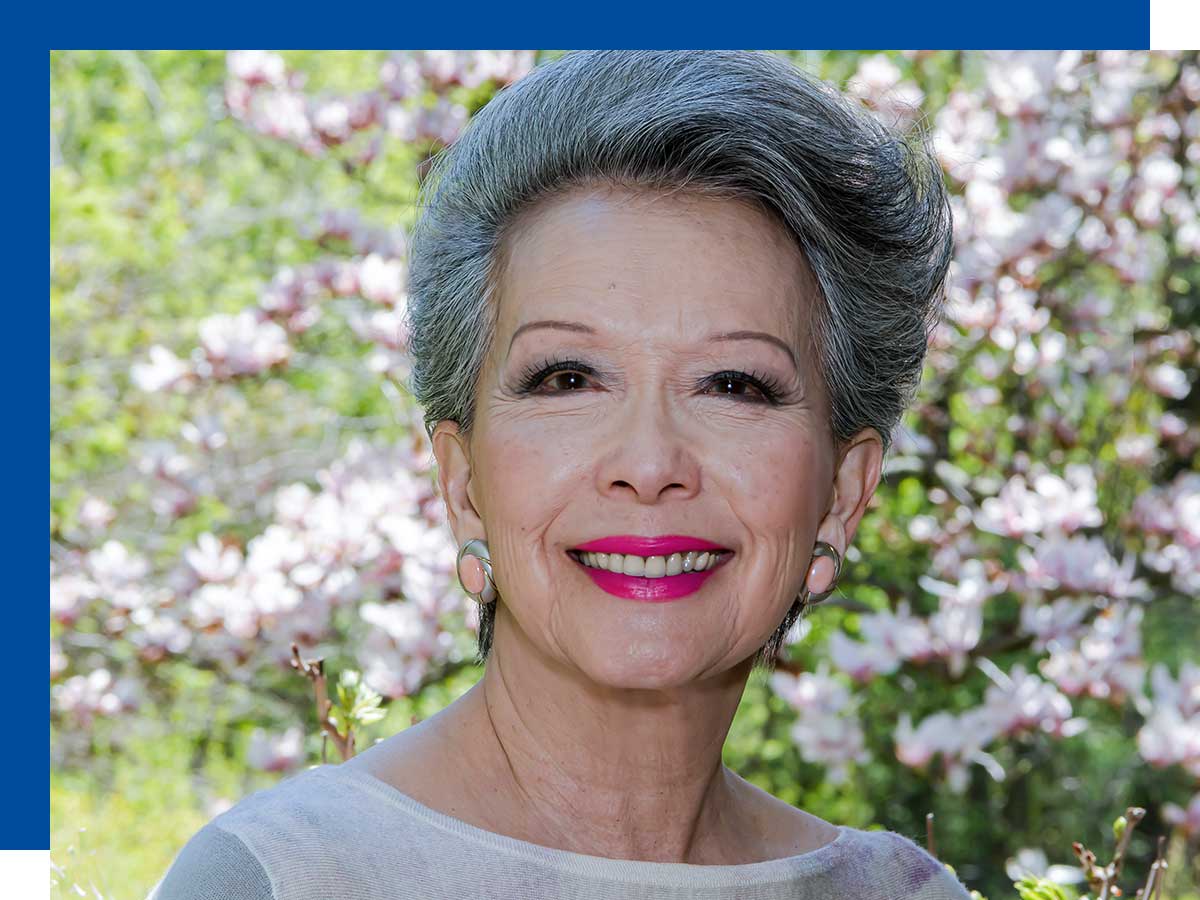 May marks Asian Heritage Month in Canada—a time to recognize the achievements and contributions of Asian Canadians to Canada's social, political and economic fabric. This celebration was made official thanks to the hard work of the Honourable Dr. Vivienne Poy, the first Canadian of Asian descent appointed to the Senate. Twenty years ago, the Senate adopted a motion tabled by Poy to designate May as Asian Heritage Month. In 2002, the Government of Canada signed a declaration making the designation official.
During her time as a senator, Poy focused on gender issues, multiculturalism, immigration, and human rights. Additionally, she has had a long, varied and successful career in many fields as an author, historian, fashion designer and entrepreneur. Poy credits her accomplishments and success to a love of learning.
"I believe in working hard and learning as much as possible," she said. "I have always believed that our brains can do much more than what most of us use it for. There are many compartments in our brains, and I like to explore them as much as I can."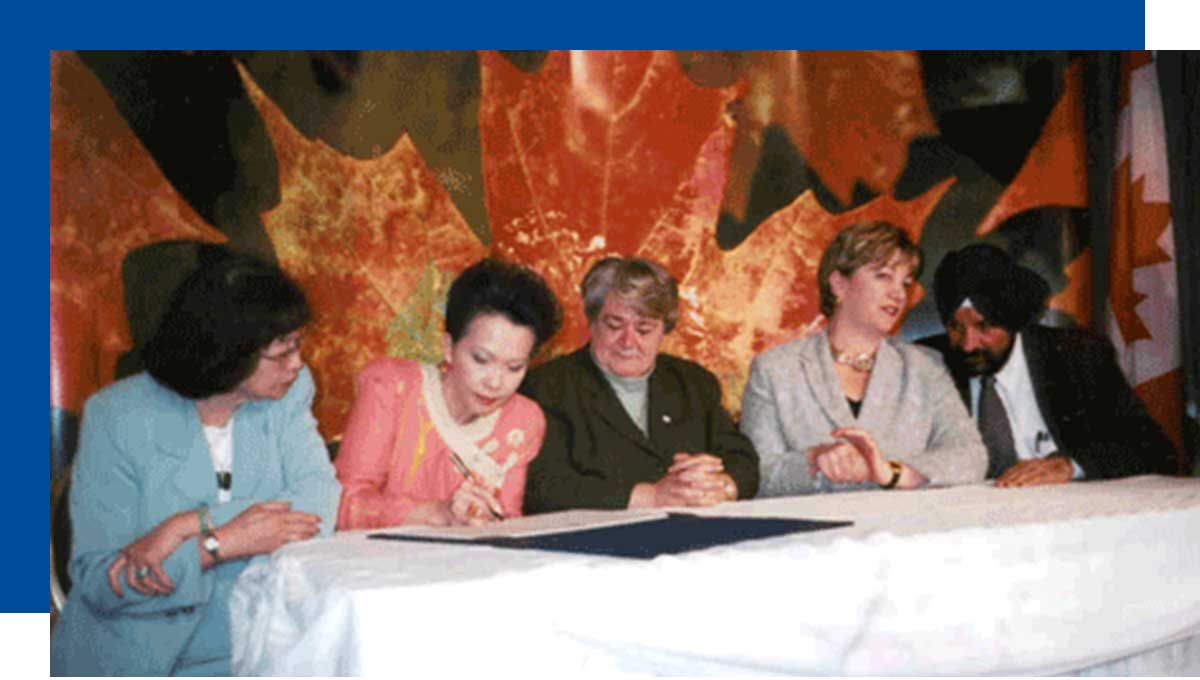 As the first Canadian of Asian descent to serve in the Senate, you are a trailblazer. What did it mean to you when you received the call?
The first thing I thought was: "Why had it taken so long [to have an Asian Canadian in the Senate]?" To be the first, to me, was a huge responsibility. I had to do my best, and if I didn't work hard, it would reflect on those who followed me. In 2016, I attended the celebration of the 15th anniversary of the adoption of my Motion in the Senate. They held a huge celebration, and I felt that I had done something right because there were so many Senators from different Asian countries on the stage.
This year marks the 20th anniversary of your motion for Asian Heritage Month in Canada. During your time in the Senate, you played an instrumental role in making this happen. What motivated you to do this?
Asian Canadians have always had a very low profile, particularly East Asians and Southeast Asians. We are very quiet, hard-working, and have huge respect for education. From a young age, we are told to work hard by our parents, keep quiet and get ahead. I think that might have been why it took so long for the Senate to have the first Asian-Canadian senator. Additionally, because of how most of us look, we are always treated as the "other." I wanted to establish Asian Heritage Month because I wanted Canadians to learn more about people from different Asian countries. It's vital that we learn about people from every part of the world because that's what Canadians are. We all come from somewhere, except for the First Nations people. My motivation was about education, about learning from each other, because once you learn, you respect.
What was the process like, and what challenges did you encounter in your effort to get Asian Heritage Month declared?
When I was appointed to the Senate, I did not come from a political background. I didn't know anybody in Ottawa, so I had to learn how to survive because the culture is entirely different. I had to learn about the process of getting a motion passed, and I had to figure out the best way to do it. Fortunately, I went to the right people, and I learned about the proper way to put through a motion. It's a whole process that consisted of debates, and that could drag on for a long time if some senators wanted to hold it and not let it go through. However, I was fortunate because I had a lot of support. The motion was adopted in December 2001.
The next step was working with the Department of Canadian Heritage because, at that time, Asians were not part of Canadian Heritage. Though it included First Nations, white Canadians, and Black Canadians. So, my office reached out to the Department of Canadian Heritage to make sure we were included on their website. Finally, in May 2002, the Declaration was signed. The first annual celebration was hosted by the Federal Government in the Museum of Nature. To this day, it is hugely popular among citizens and politicians.
Over the last year, we have seen a significant increase in anti-Asian hate and discrimination. Why is it especially important to celebrate Asian Heritage Month this year? And, do you feel Asian Heritage Month has achieved what you wanted?
I don't believe Asian Heritage Month has achieved what I wanted it to, but we have come a long way. For example, I noticed that more and more people celebrate every year, including workplaces, corporations and schools. This year, I was approached by Starbucks Canada and asked to speak at an event because they have started to celebrate. So, I think it's very nice that everybody celebrates, but it is also about raising awareness of the Asian Canadian community and their contributions to this country. It is about awareness that we are here and that there is still systemic racism against Asians. Those who are racists are a minority in Canada. I would say most Canadians are extremely nice, but the fact is, racism still exists. We hear stories about Asian Canadians who are slighted, spat on, yelled at and even physically attacked. They are told to go home, but their home is here. Unfortunately, there is a lot of misinformation in the world, and racists will use any excuse to discriminate. This pandemic is just another excuse. But, I want everybody to know that we are Canadians. So, for me, it would be a real achievement if all of us, no matter where we come from, are accepted as Canadians.