After TMU — Natasha Chandel
November 25, 2020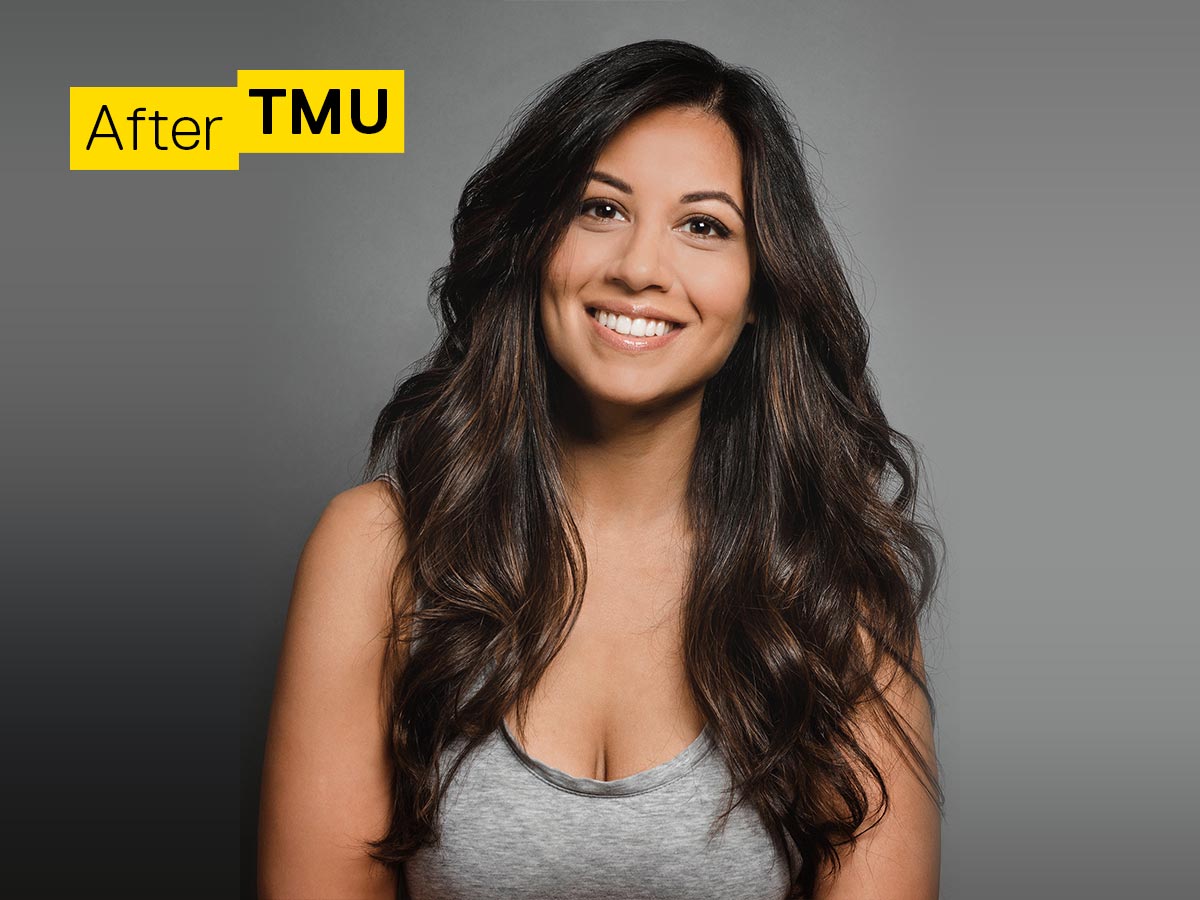 1. Why did you choose to study at Ryerson University?
I chose to study at TMU specifically for its acclaimed Radio and Television Arts program. After extensive research, it was the only one that provided both theoretical and practical learning, and alumni of the program were highly successful players on and off camera in Canadian entertainment. It was actually the ONLY program I applied to in this area. Like many Indian kids, I was being pressured to go into Science programs, and I did apply (and got all early acceptances and scholarships), but TMU's RTA program was at the top of my four-choice list. After the application, I remember doing a written test and an in-person interview, and finally got the acceptance on my birthday! It was the best present. Studying at TMU is something I'm very proud of. It's a great University.
2. How did your degree influence your career choice?
Like I said, the process to get into RTA is so intense that you really have to know you want this as a career before you apply. But studying it day in and day out just solidified that I loved the entertainment biz and this is what I wanted to do. I've worked in a few aspects of the business (producing, directing, writing, performing) and I have to say I learned the skillset to be successful at all at RTA.
3. What are some skills you developed through university that are applicable to your career?
I learned almost everything, from physical production to performing, writing to the business aspect of entertainment. I've applied most everything to my career. We had to learn to work in a team setting, I learned about leadership and early producing skills — pitching to budgeting. I also learned things like mic technique and audio editing that is very useful now for my voice over and podcast work. It was a very comprehensive program, to be honest.
4. What do you wish you could tell your university self?
Those 8 a.m. classes will really be useful! I hated mornings (still kinda do), and because I was commuting, I struggled to make and process information in those early morning classes but now I look back and think of the late and great Dana Lee teaching us some cool stuff bright and early. I'd also tell my university self that things will change a lot. You'll have one idea of how things go, and it'll go that way, but you'll also be steered into new directions so soak up everything because it'll all come to use later.
5. How did your experience at TMU help you find your first position after graduation?
RTA really encourages its students to get real-life industry experience while in school, which I leaned into. I worked a lot through my university days so by the time I graduated, I had a strong resume, and finding a job was easy. I found wherever I went that employers were happy to see RTA on the resume. Graduates had a good reputation so it was nice to be in that company.
6. In your experience, what are some attributes of individuals who are most successful in your field?
There are a lot but you definitely need passion, perseverance, and grit because our biz is a long haul so you have to love it and keep pushing since things evolve all the time. Also succeeding in entertainment takes time; overnight successes are truly not, they have been grinding for a long time. Strong communication skills is a must to get your ideas across, and be able to work with others.
7. If you could start all over again, would you change your career path in any way? Why?
Nope. I love every single thing about my career. The only thing is I transitioned into TV writing later, and sometimes I wish I did it sooner, but I gained so much life and work experience that has now made me a stronger writer. So then I think it all happened the way it was supposed to.
8. What is a typical "Day in Your Work Life" like?
There is no typical day! Ha. I wear a lot of hats (I'm a writer, actor, comedian, podcaster, and voice over artist) so I roll with the punches, but usually my week consists of writing at least 4-5 hours every weekday, I do auditions and VO bookings around that, I perform evenings when I'm able (pre-pandemic days), and I record and prep my podcast on Sundays. When I'm on a show, that all changes — then it's writing all day, no real performing because there's just no time, and doing my podcast on weekends. Somehow in between that I try to work out.
9. What creative projects are you working on right now?
I'm working on lots of fun stuff — developing two live-action pilots, a kids animated series, and a graphic novel. I'm voicing two animated series for a major streamer (that I can't reveal yet), and I produce and host my popular comedy dating podcast, KINDA DATING.
10. What are the best parts of your work; what are the necessary evils?
For me, the best part is having your work touch or move someone, especially making them laugh. There's no better feeling for me. We have the ability to create things that can change minds or moods, it can make people think and that's powerful. It's also so fun watching magic play out on set, in front of the camera.
One of the necessary evils are that you have to compromise somewhere. Entertainment is a team sport, making a show for example, involves so many players, so many people provide creative and technical input so you have to know when to stick to your guns and, more often than not, when to compromise.