You are now in the main content area
Generous Futures: Combating Islamophobia
Date

November 09, 2021

Time

1:00 PM EST - 2:00 PM EST

Location

Online

Contact

Laura Greflund, Alumni Relations Officer, rsvp@torontomu.ca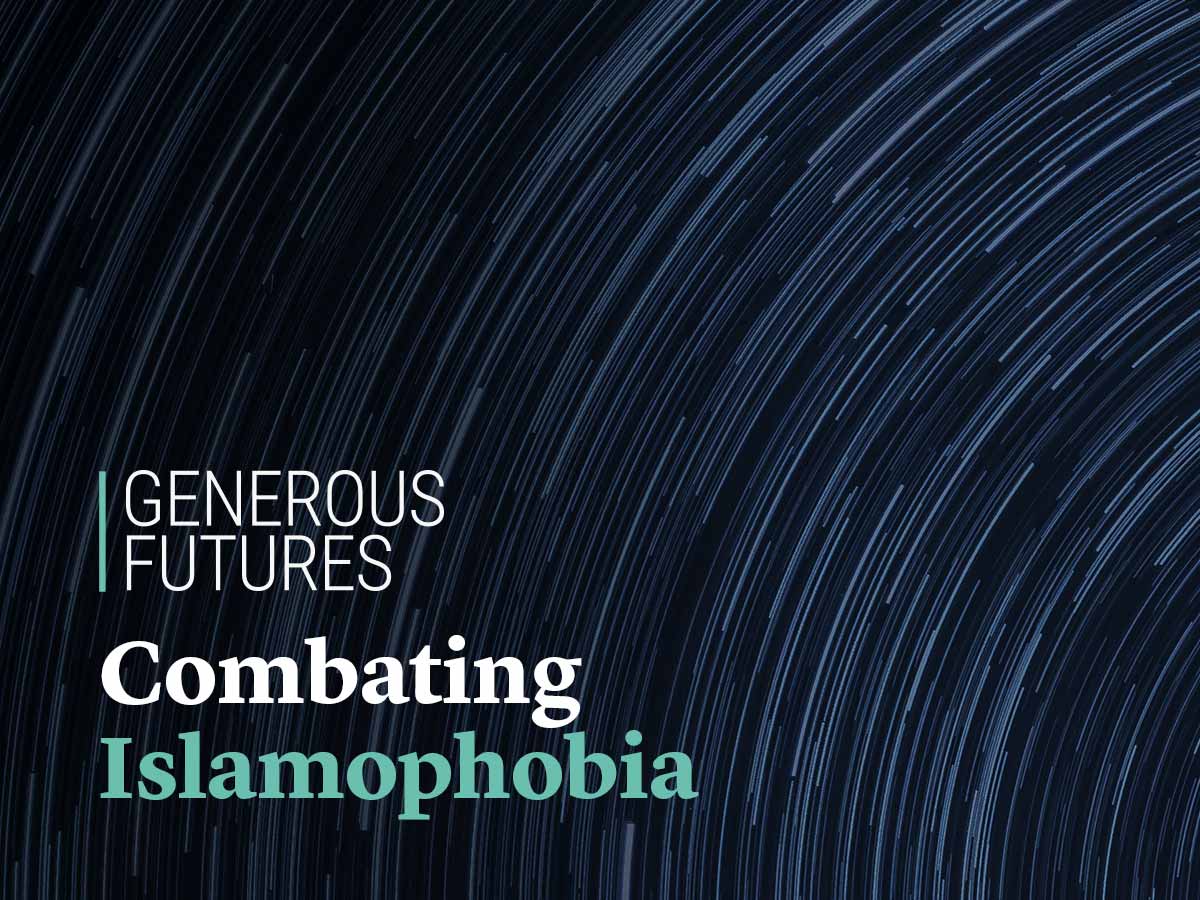 We are shining a spotlight on the vital role of charitable giving in combating Islamophobia. Recently, there has been a devastating uprising of anti-Muslim sentiment in Canada and globally. This panel of senior leaders will unpack how philanthropy is confronting Islamophobia and helping create a safe and supportive environment for all.
Moderator
Panellists
Biographies
Dr. Anver Saloojee is Full Professor in the Department of Politics and Public Administration, and a member of the Yeates School of Graduate Studies, at Toronto Metropolitan University.
Anver has been a member of the Department of Politics and Public Administration since 1987.
In 2015 Anver took on the responsibility of securing the necessary approvals for Toronto Metropolitan University to open a Law School. That was successful and as the founder of the Faculty of Law Anver was appointed as its Interim Dean.
Until December 2020, Anver was the Assistant Vice President, International where he provided university-wide strategic direction to Toronto Metropolitan University's international activities and guided Toronto Metropolitan University's evolution into a global urban university.

A member of the Toronto Metropolitan University community for almost 30 years as sessional instructor, lecturer and professor in the Department of Politics and Public Administration, Anver has earned a number of teaching awards including Toronto Metropolitan University Professor of the Year. In 2005 he took on the role as special advisor to the presidency of the Government of South Africa, returning to Toronto Metropolitan University in 2008 and in 2014 was named special advisor to Toronto Metropolitan University's president and provost. In 2015, He has received the Toronto Metropolitan University Faculty Association, Distinguished Service Award 2015; The Canadian Association of University Teachers — Inaugural Equity Award, in 2013 and most recently in 2018 he received the Alan Shepard Equity award at Toronto Metropolitan University.
Anver has an extensive record of service including as President of the Toronto Metropolitan University Faculty association; a number of roles at the Canadian Association of University Teachers including vice-president as well as chair, equity committee. He has also served as president, president, Laidlaw Foundation; and president, Community Planning Council of Toronto. Anver continues to do research on issues of equity and human rights and has published in that area. Anver has been invited to numerous conferences and workshops, where he has presented papers on a wide array of topics related to his areas of research.
In her current role, Nabeela leads human resources and corporate affairs for one of Canada's largest employers with over 100,000 associates and more than 400 stores nationwide.
Her career includes nearly 20 years of leadership and business development experience with three of the world's most recognized brands — Walmart, IKEA and Starbucks Coffee in the US, Canada and Europe.
Nabeela was previously Head of Digital Transformation at Ingka, leading IKEA's digital and retail transformation globally across 41 countries.
Nabeela is especially passionate about enterprise wide transformations, the future of work, change management, diversity and inclusion and organizational design. In 2017, she was appointed to the TaskRabbit Board of Directors, a leading gig economy platform that has revolutionized digital two-sided marketplaces. In 2019, she joined the Future Skills Centre of Canada (external link) as a Board Advisor, a pan-Canadian effort focused on skills development and employment training to help Canadians transition in the changing economy. Nabeela also serves as a board member for the Miracle Foundation (external link) a US and India based organization which has the bold ambition to end the suffering of orphaned children and find a loving home for every single orphaned child in the world. Nabeela graduated with a dual degree in Marketing and Supply Chain Management and Distribution from Indiana University and holds a master's in Industrial and Organizational Behaviour from the University of Texas. She is a certified executive coach through the International Coaching Federation, a member of the Marshall Goldsmith 100 Coaches and a six-sigma green belt.
Chris Blauvelt is a passionate Muslim American entrepreneur committed to reviving the goodness of humanity. At the age of 16, Chris was inspired to become Muslim in part through the Autobiography of Malcolm X, who imprinted in him the desire to leave a lasting legacy of change. Chris' wild, varied background includes engineering at Intel, teaching at an elite boarding school, founding an Arabic non-profit, and producing an award-winning Sundance film. He is the founder and CEO of LaunchGood, the world's largest faith-inspired crowdfunding platform that has raised over $250 million across 131 countries for over 33,000 campaigns from Muslims repairing vandalized Jewish cemeteries to sending hijabi athletes to the Olympics. Chris has been invited across the world to participate in premiere events from dinner at the White House to speaking at SXSW and teaching entrepreneurship in Malaysia and Singapore as a guest of their U.S. Embassies.