You are now in the main content area
Dr.
Guangjun
Liu
Professor
SOTI Research Chair
BASc, MASc, PhD
Areas of Academic Interest
Spotlight
How do you build a space station without people? For Guangjun Liu, the answer lies in designing expandable robots that can be sent, piece by piece, into space. Liu's robots can then be reconfigured to perform different functions, such as tightening screws or opening doors—everyday tasks on an interplanetary construction site.
His robots have potential outside of aerospace as well, including applications for performing surgery and helping seniors with lifting and grasping objects. "I like to do things that are theoretically sound, but also very practical," Liu says. This approach to research resonates deeply with his graduate students, who also get to conduct ground demonstrations for the Canadian Space Agency. "Even in the summer, our lab is always filled with students. They don't have to be here; they want to be here."
The dedication of his students is inspiring and motivating for Liu, who has been at Toronto Metropolitan University since 1999. "Working with students who are excited about the research is so rewarding," he explains. "It's another reason why I love what I do."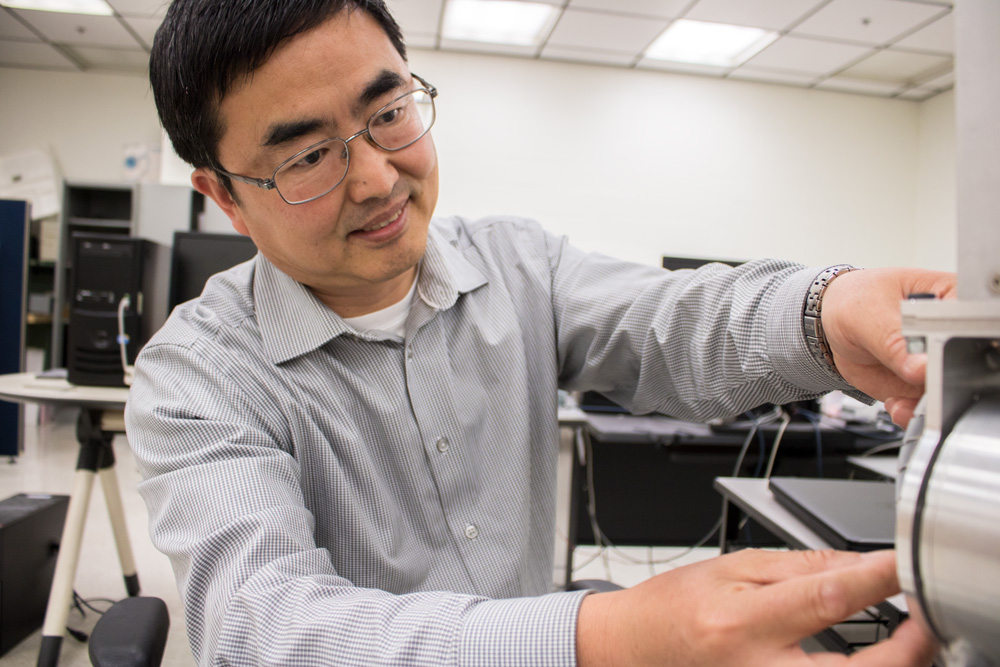 "Opening a door might be easy for you, but it's not so easy for a robot!"