You are now in the main content area
The UN Water Conference and Urban Water TMU's Commitment to SDG#6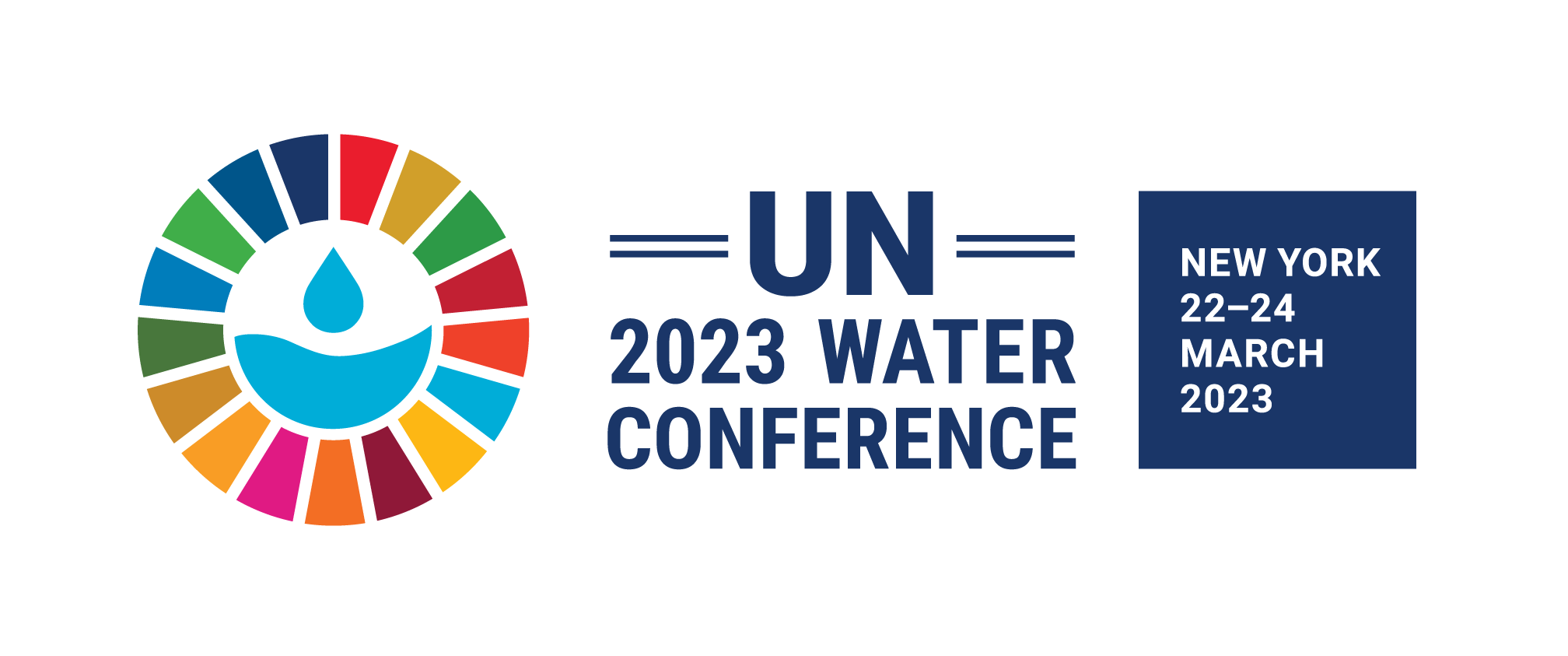 The UN Water Conference 2023 took place at UN Headquarters in New York City on March 22-24, 2023. The UN Conference was the first of its kind in 50 years and brought together 7000 delegates from around the world. Participating countries presented their position on water in relation to health, sustainable development, climate, the environment, cooperation, and SDG 6: Water and Sanitation for All (external link) .The Conference brought together non-governmental organizations, academic institutions, the private sector, and philanthropic organizations to further action on these important issues.
Urban Water TMU sent a delegation which included: Patricia Hania, Angela Murphy, Fatih Sekercioglu, David Atkinson, Roxana Suehring, Kim Gilbride, Rania Hamza, and Claire Oswald.
As well, Urban Water TMU submitted an official UN commitment:
Urban Water TMU commits to building relationships and collaborating with Indigenous communities to improve access to safe drinking water for Indigenous people in Canada.
Urban Water is receiving guidance from the Apathy to Empathy Steering Committee on actions to be taken. The Steering Committee is led by Elder Joanne Okimawininew Dallaire and other indigenous leaders and allies.
Actions taken already include:
Educating TMU students about Indigenous communities in Canada and their lack of access to safe drinking water. In September 2021, the Apathy to Empathy: First Nations Water Crisis learning module was delivered in 4 undergraduate courses in civil engineering, chemistry, geography, and social sciences. Urban Water TMU is consulting on the next course delivery.
Collaborating to deliver STEM outreach to First Nations High School students at nearby schools in Toronto. This outreach is co-taught to include traditional and western approaches.
Building bridges with Indigenous communities and developing relationships in which traditional and western knowledge is shared, and researchers collaborate with communities to undertake research and find solutions to community-identified needs. This work includes:
Researcher Dr. David Atkinson who uses spatial analytical tools to predict the impacts of a changing Arctic climate on Inuit source water quantity and quality.
Researcher Dr. Patricia Hania a social-ecological-legal scholar, who is elevating the voices of indigenous women through research and consultation in participatory water governance arrangements and other legal regimes.
Dr. Fatih Sekercioglu a public health expert who is elevating First Nations voices through relationship building and learning from knowledge holders to assist First Nations toward resiliency and safe drinking water.
Dr. Roxana Suehring an environmental analytical chemist who is co-creating research on water security rooted in the concerns and interests of communities with communities as equal partners.
For more information: