You are now in the main content area
Apply Online
Important notice:
For the Fall 2022/Winter 2023 semesters, all exterior campus building doors are locked and require a OneCard to gain access to the interior of campus buildings. This means that all incoming students (or returning students who may not have accessed campus previously) must apply for their OneCard as soon as possible. You can do so using the online OneCard application portal. Once your application is approved, you can pick up your OneCard by visiting the OneCard Office at POD-48. If you have any questions about applying for a OneCard, please contact that OneCard Office at onecard@torontomu.ca.
Eligibility to apply for your OneCard online
The Toronto Metropolitan University (TMU) OneCard online application is only available for new undergraduate, graduate, Chang School of Continuing Education, Faculty of Law and Law Practice Program (LPP), Toronto Metropolitan University International College (TMUIC), collaborative George Brown College Early Childhood Education and collaborative York University Communication and Culture students who have never had a OneCard before.
If this does not apply to you, please follow these instructions to get your OneCard.
In order to successfully submit your online application, please read and follow the instructions carefully.
Step 1: If you haven't already, activate your TMU online identity
Your TMU online identity may have been created when you first accessed your ChooseTMU portal as an applicant to the university. If you require assistance with or have forgotten your online identity, please contact Computing and Communication Services Help Desk at 416-979-5000, ext. 556840 or help@torontomu.ca.
If you do not have an online identity, please complete the online identity activation form. When asked for your student/applicant ID, enter your nine-digit TMU student number. Keep a record of your username and password.
Note: It may take up to 48 hours for your TMU online identity to be active.
Step 2: Take a suitable photo
Photos must meet all requirements. If not, your photo submission will be declined.
Your photo should be in a passport style, with your head and top of your shoulders dominating the frame. Please follow these steps to ensure your photo meets the requirements. Applications will be rejected unless an adequate photo is supplied.
File format and size
File format: JPEG format with a minimum image size of 150 pixels (width) x 190 pixels (height).
File size: Less than 1MB (files over this size will be rejected by the server).
Suitable photo location and setting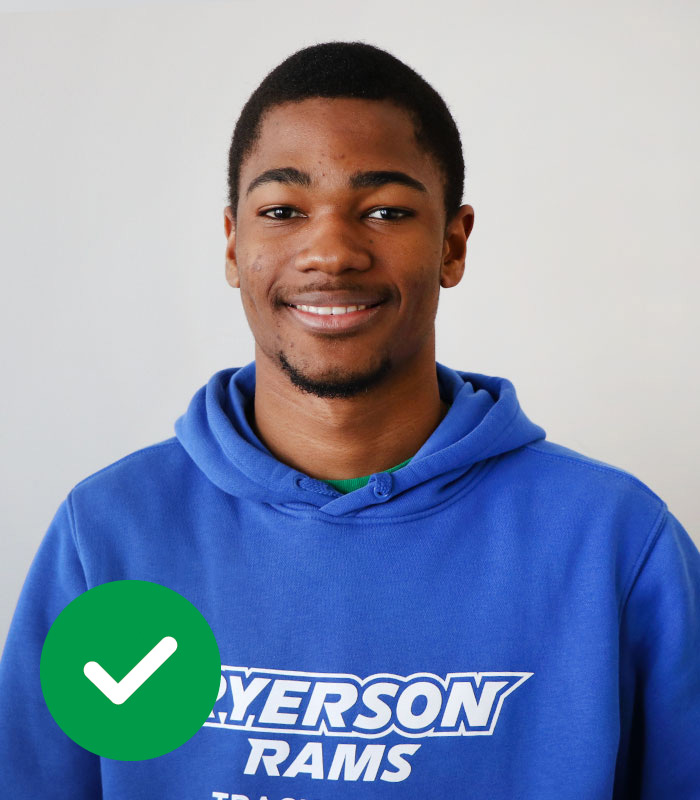 Acceptable photo criteria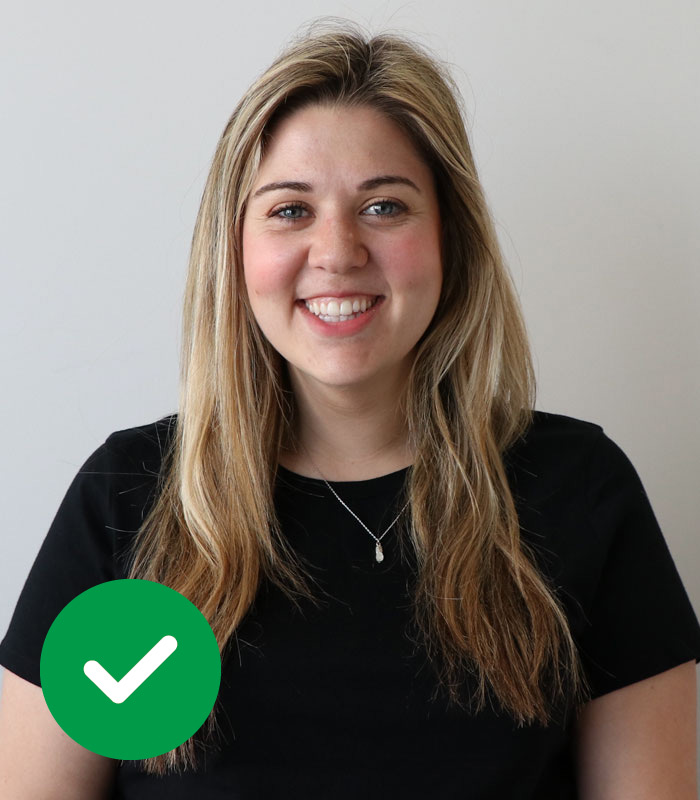 Unacceptable photo submissions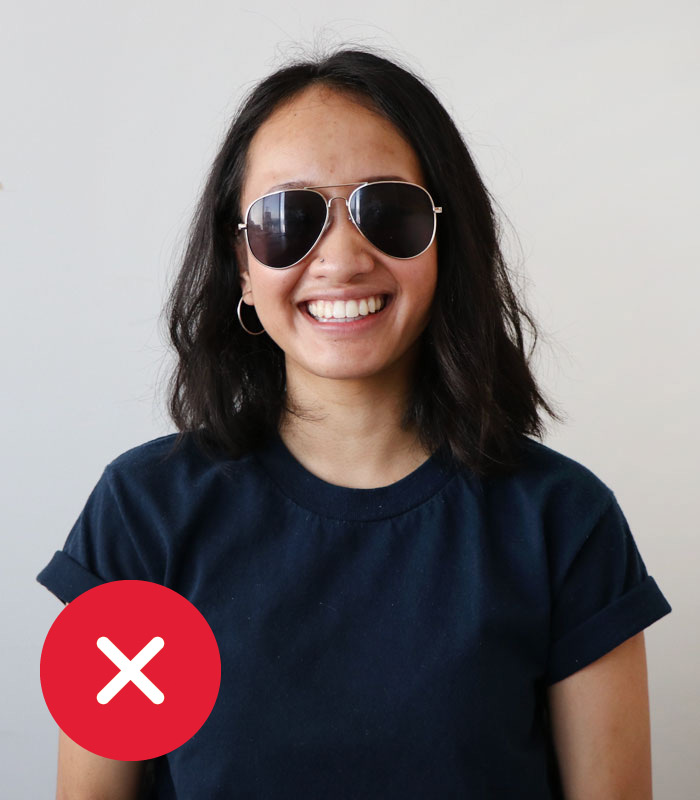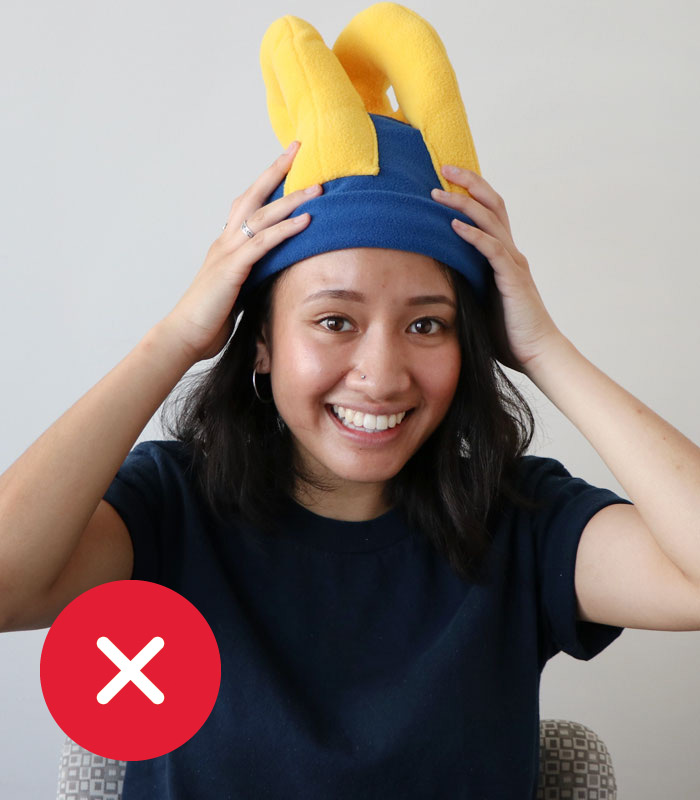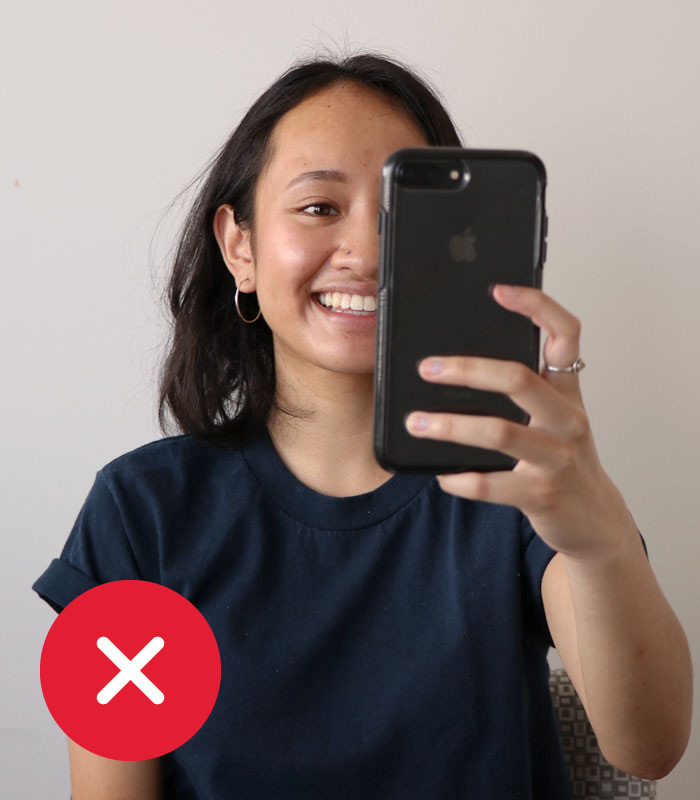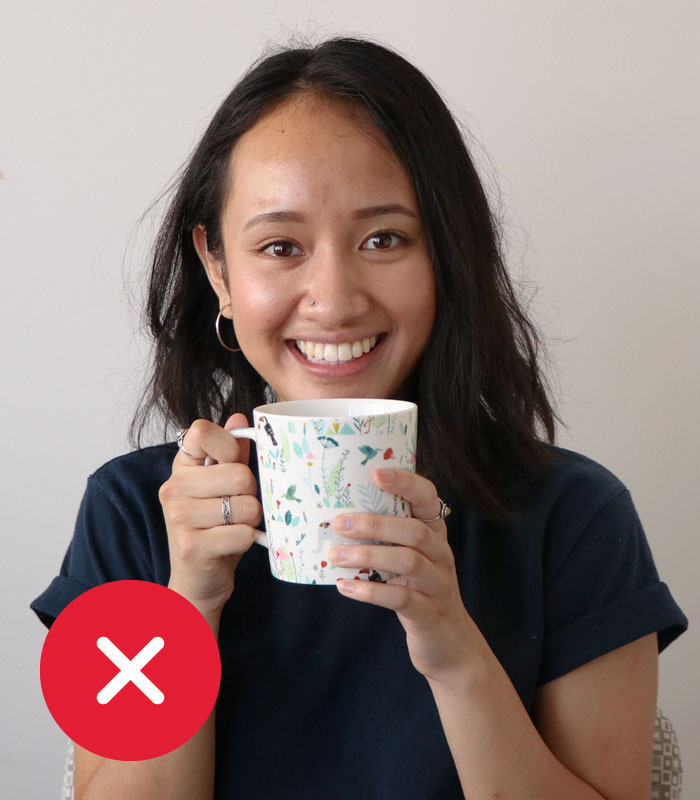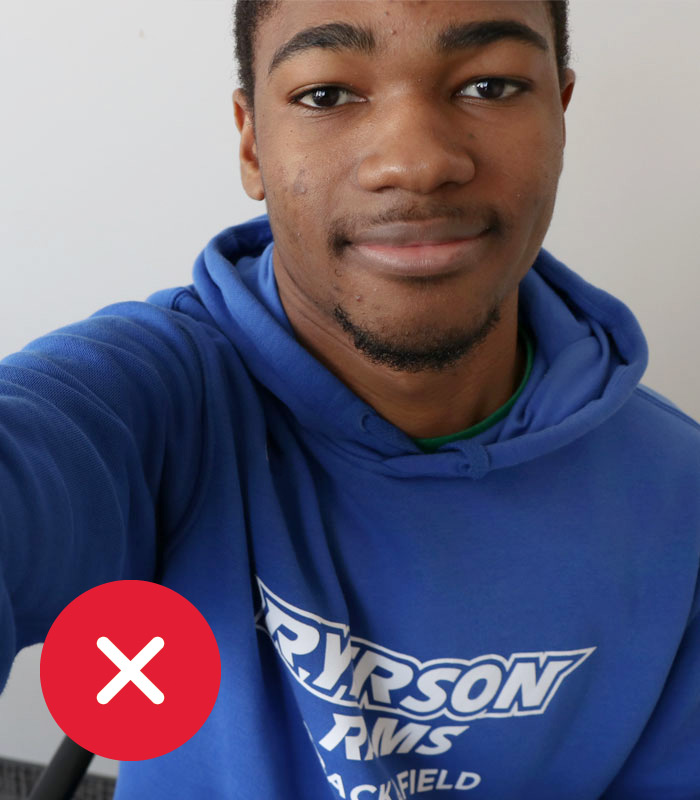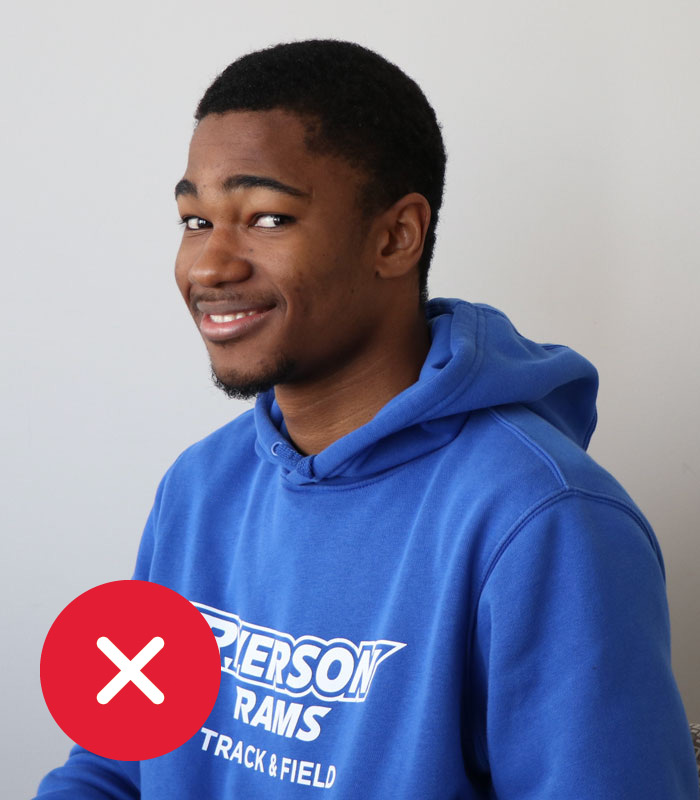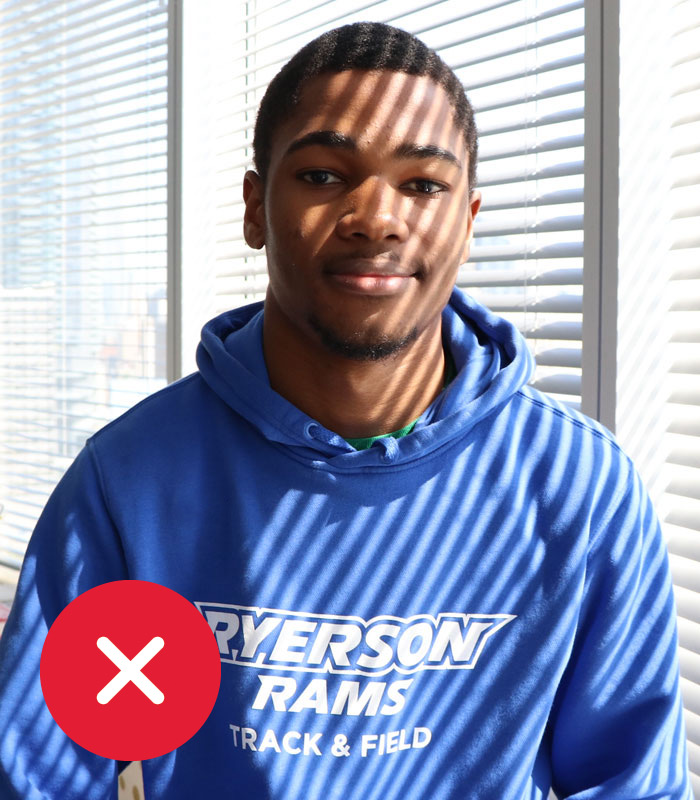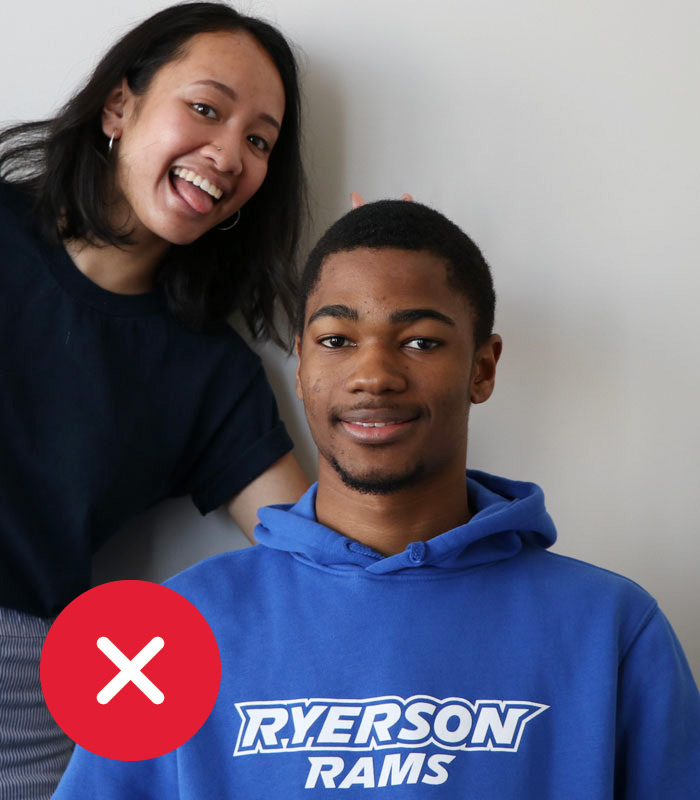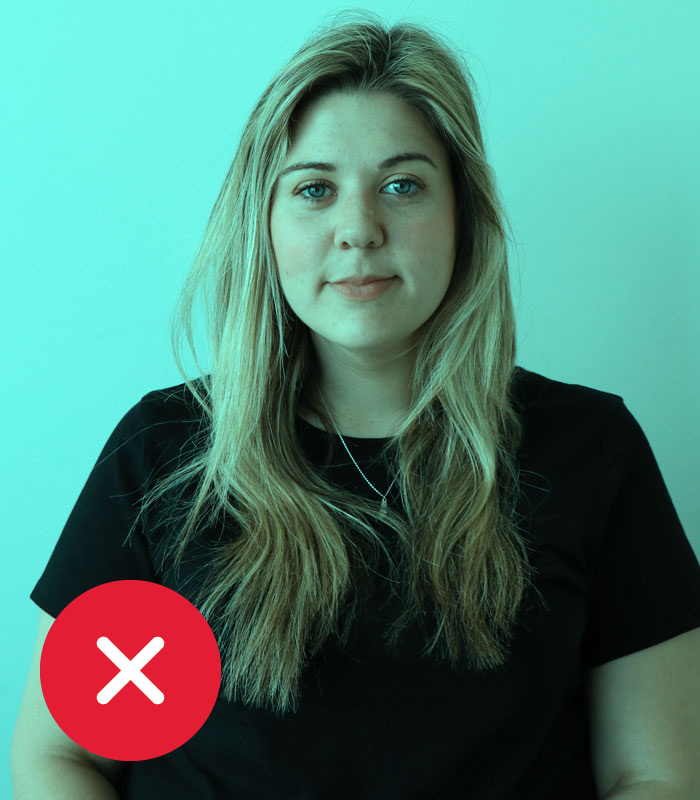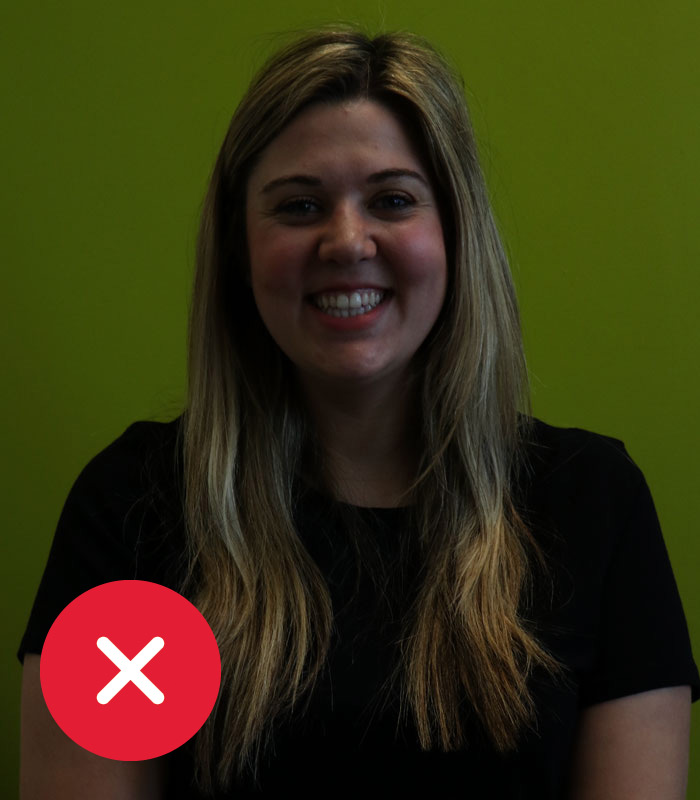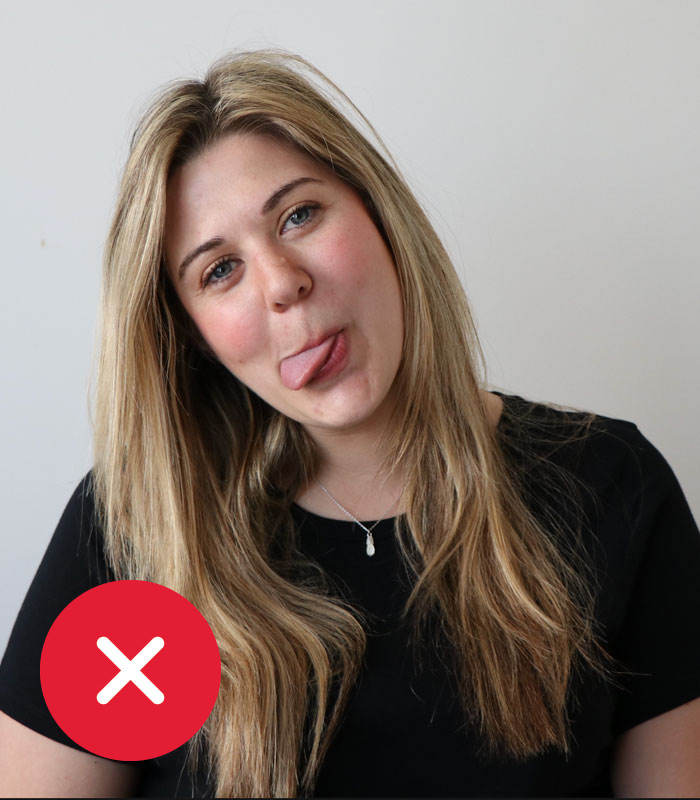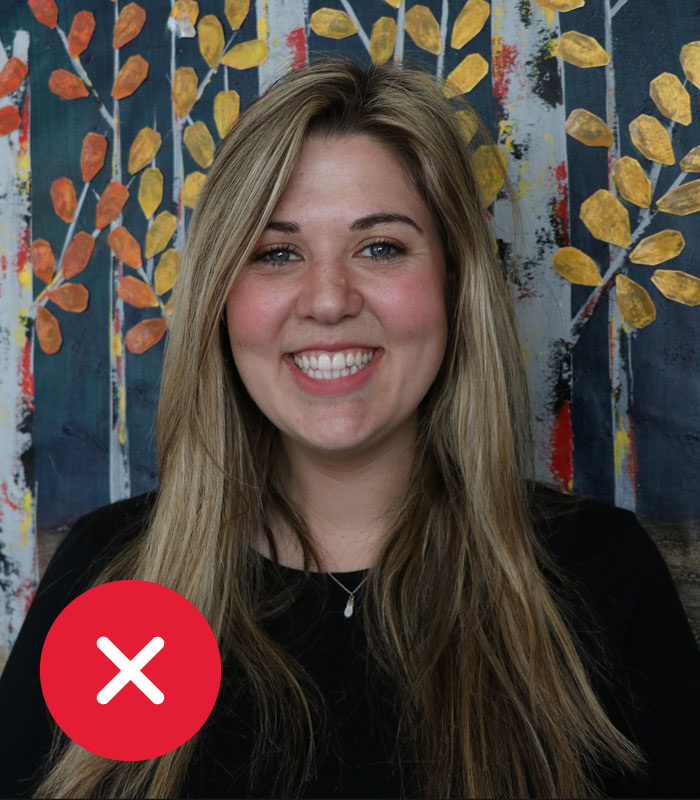 If you do not meet the photo requirements listed above, your application will not be processed. The decision to reject your photo submission is final and not open for discussion or debate.

Step 3: Submit your OneCard application online
Log into the online portal and submit your OneCard application. Online applications are open year round but we encourage you to apply early to avoid delays in receiving your card.
Step 4: Upload an acceptable photo
Please ensure photo meets all requirements as unacceptable photo submissions will be declined.
Step 5: Complete the online application
Complete the online application by filling in all the forms.
Step 6: Pick up your OneCard during the following times
If your online application was approved with an acceptable photo, you may pick up your card from the OneCard Office (JOR-02) anytime during office hours.
More information about pick up dates, times and locations will be shared on the Get Your Card (Students) page on our website shortly.