You are now in the main content area
Test & Exam Preparation

How do we best prepare for an exam or test? By using metacognition.
Metacognition is defined as "thinking about your thinking; learning how to learn." When using metacognition, we become consciously aware of ourselves as a problem solvers. This enables us to actively seek solutions to any problems we may encounter!
The Plan-Monitor-Evaluate Model will allow us to improve our metacognitive skills (the skills that help us reflect on our own learning) and gain independence as learners.
In this section, you will find tools that will support you in preparing for, writing and evaluating your performance on exams.
Plan-Monitor-Evaluate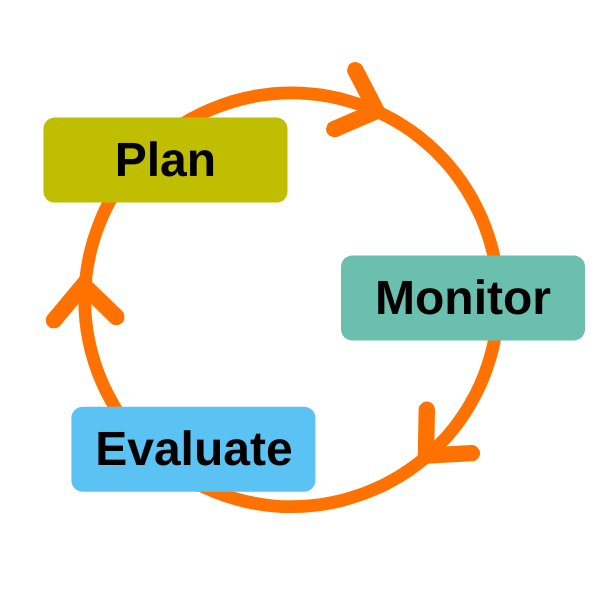 Tip sheets
Apps & tech
Disclaimer: TMU and TRSM does not officially endorse the external apps and sites listed here, and may not be held responsible for any technological issues that arise from their use. Please use at your own discretion.
Other campus resources
Videos