You are now in the main content area
Dean's reflection

Thank you to all of our donors for helping to support us during another challenging year. I have returned back to my office at the Ted Rogers School part-time and look forward to more people coming back to campus in January.
During the pandemic, the Ted Rogers School continued to make advances. We created "TedPacks" for first-year students to communicate with each other, and provided students with the opportunity to earn "TedPoints" by engaging with programs and supports in our school. This helped incoming students combat the sense of isolation and their fear of university. We also hired 21 new permanent faculty members — an astonishing feat since we were completely virtual. And, our student numbers increased, all while our retention rate increased, making us one of the success stories of the pandemic.
Building on this success, the fall semester has been an interim step of getting us back to a full return in the winter term. As you can imagine, there is much anticipation and excitement as we prepare the Ted Rogers School building for the energy only our students can fill. Our students, too, are anxious and hungry to get involved and connect. Student groups are planning ways in which they can gather, safely, with the goal of connecting, sharing ideas and celebrating their academic successes.

We are excited to make the student experience better, and come through this experience with the lessons we learned and the resilience we developed. I invite you to read more about our post-pandemic aspirations with our PDF fileTed Rogers School of Management's three-year action plan, opens in new window. Every action we take will improve the career prospects for our students, elevate our reputation as a top research institution and demonstrate our commitment to innovation within a focus on wellness and diversity.

As I think about what we have collectively gone through over the past year, I am filled with gratitude for the generosity of donors like you, who have stood with us and helped us through this storm. A special thanks to the Rogers family, as their continuous stream of support enabled us to activate research and facilitate and celebrate student achievement.

We look forward to welcoming you back on campus and celebrating our collective success in the New Year!

Dr. Daphne Taras
Dean, Ted Rogers School of Management

$689,263
award funds given out to TRSM students
25,000+
participants in bootcamps
215
awards and scholarships
$1.6M+
raised for awards over the last 5 years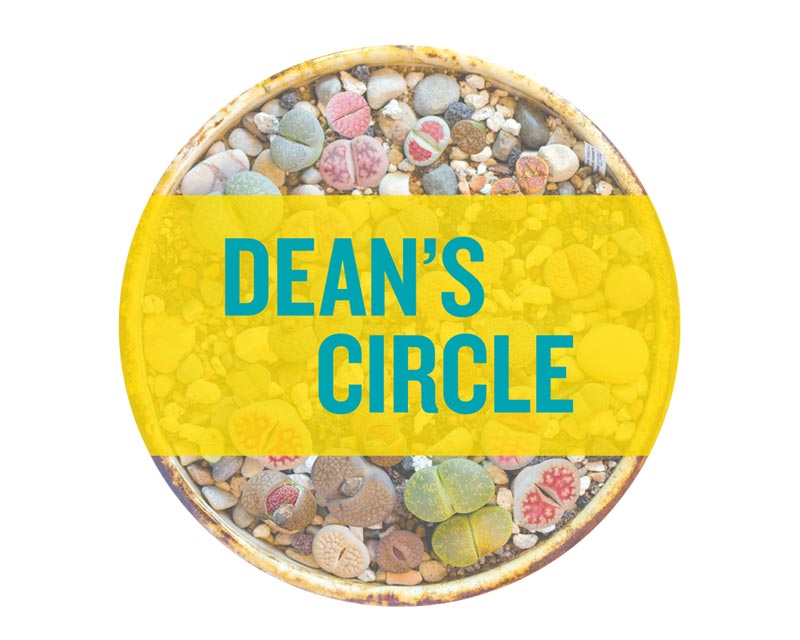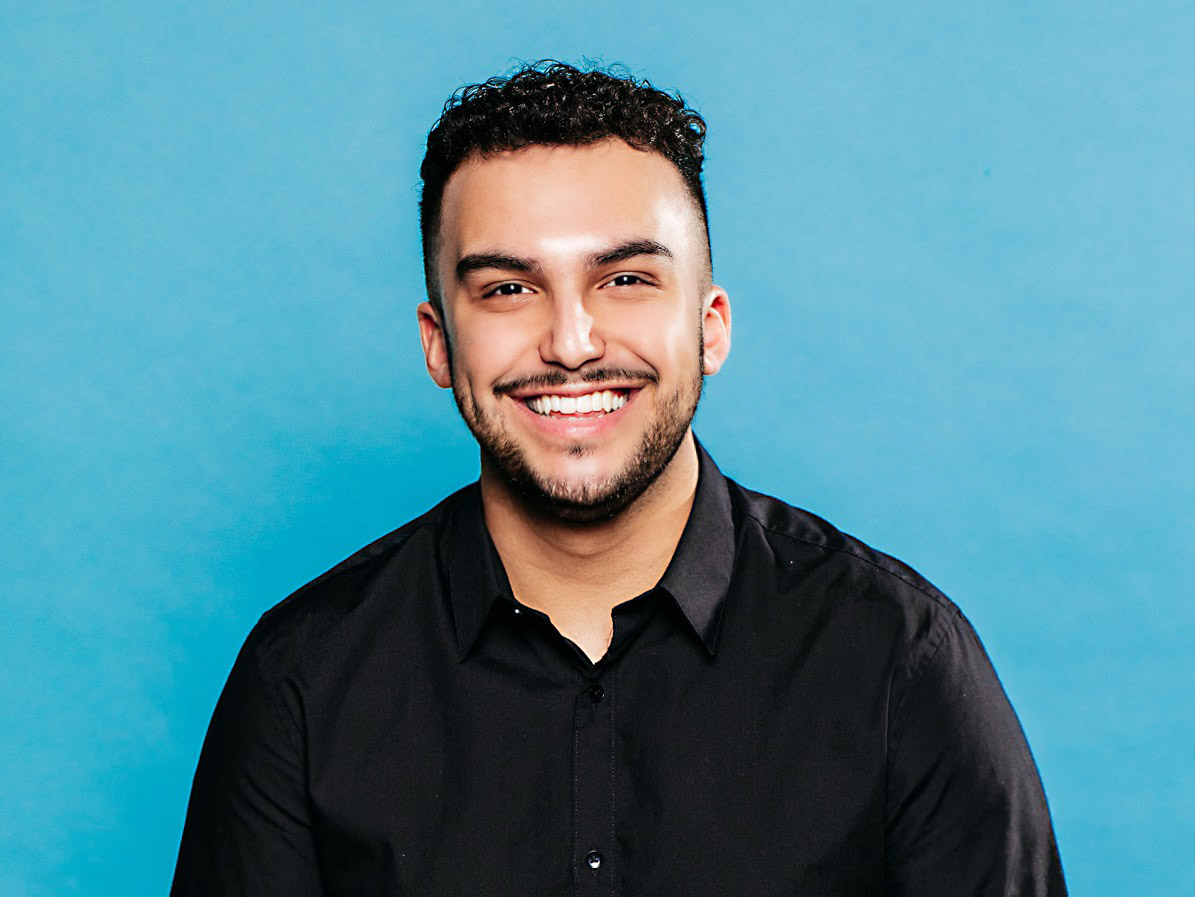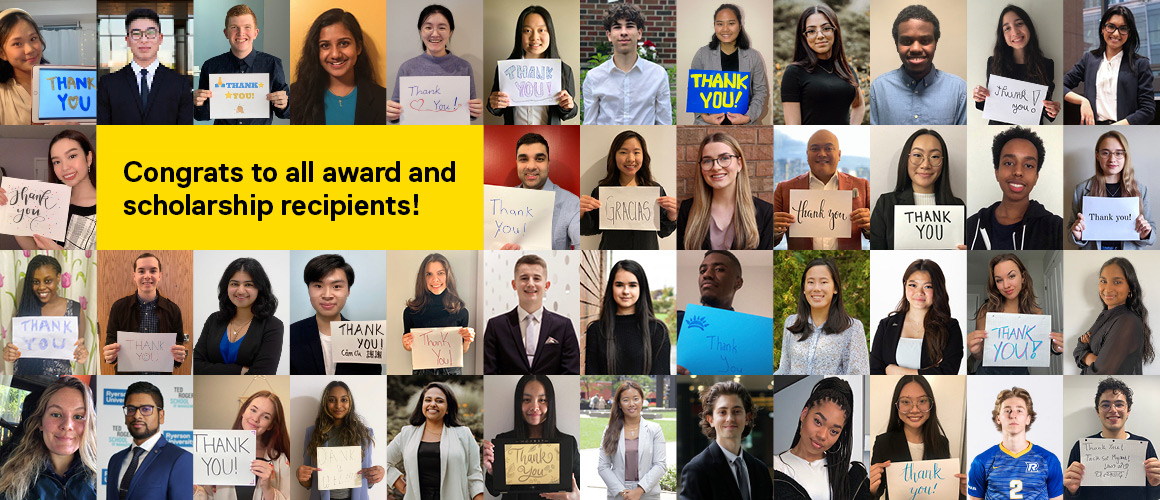 Bill Pallett Memorial Award
The Bill Pallett Memorial Award recognizes a Hospitality and Tourism Management student who champions diversity and inclusion.
The Grant Family Entrepreneurship Award
The Grant Family Entrepreneurship Award recognizes an Entrepreneurship student who has demonstrated participation in the Ryerson's entrepreneurial ecosystem.
The Condo Store Community Builder Award
The Condo Store Inc. has committed $10,000 for The Condo Store Community Builder Award to give back to the Toronto community in which they operate. This award recognizes a Ted Rogers School student majoring in Real Estate Management who demonstrates academic excellence and leadership through involvement in the community.
The Craig Carothers Memorial Award
The Craig Carothers Memorial Award, with a $18,000 gift from the Carothers family and $15,000 gift from SAS institute, will recognize an ITM student who is interested in pursuing a career directly related to data science and analytics. This award also continues to receive annual support from SAS staff and is promoted by the company to its employees.
The Sharon Gooden Memorial Award
The Sharon Gooden Memorial Award, with a $33,000 gift from the Gooden family and friends, will encourage female ITM undergraduate students to strive for academic excellence while significantly contributing to the program through extracurricular and/or co-curricular activities while attending full-time or part-time in the program. This award was created in memory of Sharon Gooden, a proud alumna of Ryerson University's Ted Rogers School of Management ('88).
Terry Manion Scholarship for Incentive Travel
In celebration of Terry Manion's retirement from the incentive travel industry, his wife Tracey surprised him with a named award at the Ted Rogers School. Terry was honoured to hear this and has increased the couple's commitment to $50,000 for the Terry Manion Scholarship for Incentive Travel, opens in new window. This endowed scholarship will provide funding to a Ted Rogers School student, enrolled in Business Management or Hospitality and Tourism Management, who is focused on incentive travel in their curriculum.
Awards for Real Estate and Hospitality and Tourism Management
Three awards have been renewed for three to five years allowing for ongoing financial support for students in Marketing, Real Estate and Hospitality and Tourism. These include the Ray Young Marketing Award for $7,500, REALPAC Outstanding Achievement in Real Estate Management Award for $10,000, and Bento Sushi Food Service Award for $12,500. This is the first renewal for both REALPAC and Bento Sushi. In addition, after discontinuing their award in 2021, Smart Serve renewed the Smart Serve Award with a $4,000 annual commitment benefiting Hospitality & Tourism Management students.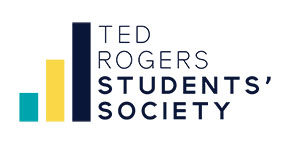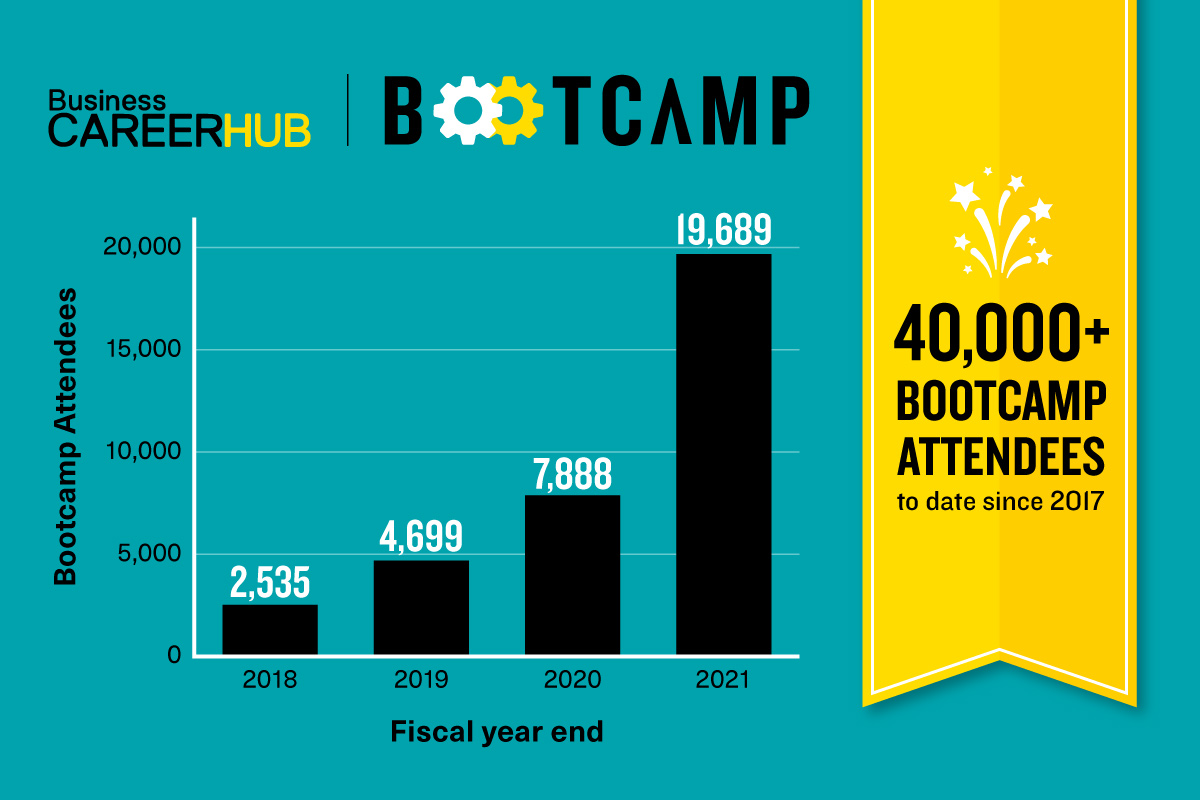 Inspired by the work of the Business Career Hub, Dean Daphne Taras has made a personal gift of $100,000 to support our school. 
90% of Co-op students
receive a full-time job
1,005 secured work terms
in summer 2021 term
25,000+ Bootcamp participants 
since September 2020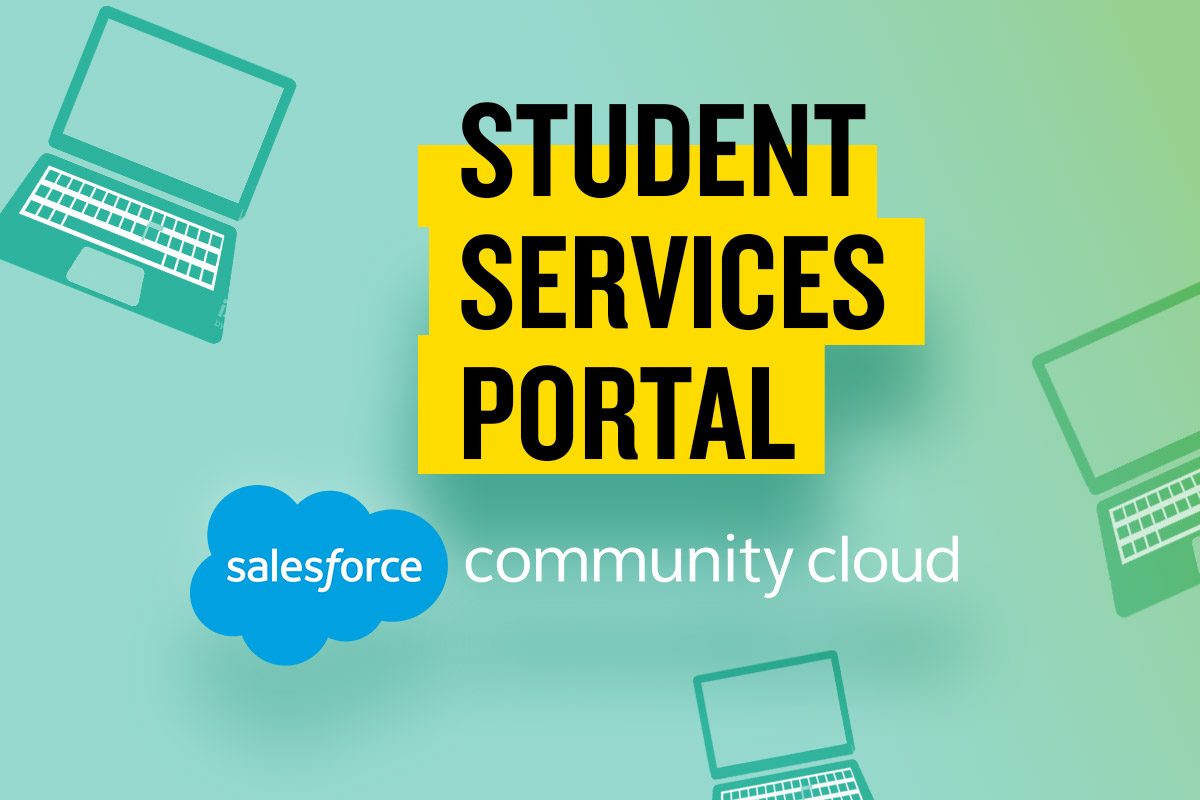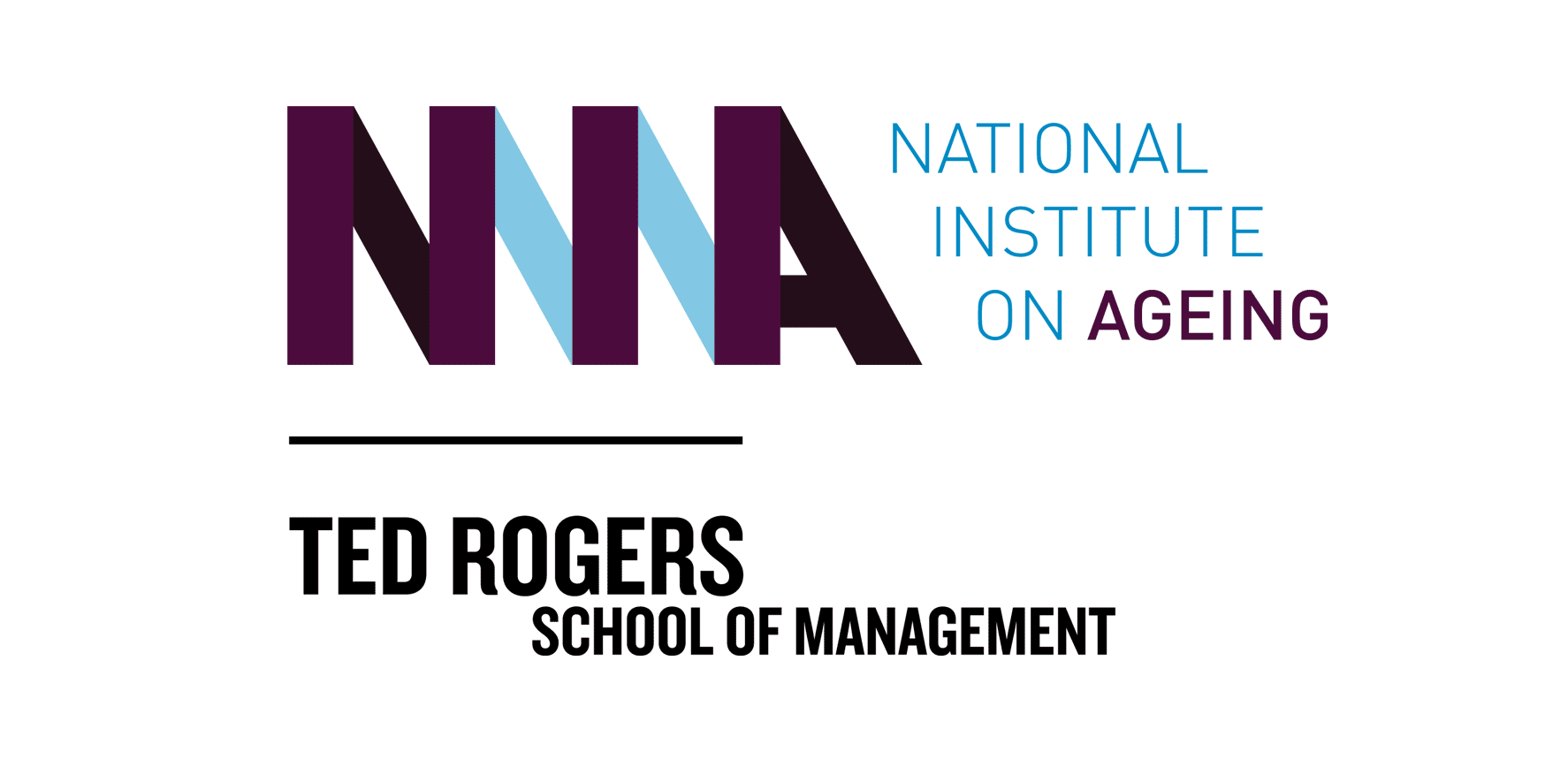 $2.25 million
from an anonymous donor
$300,000 gift
from Essity Canada
$100,000 gift
from new Founding Partner RTO/ERO Foundation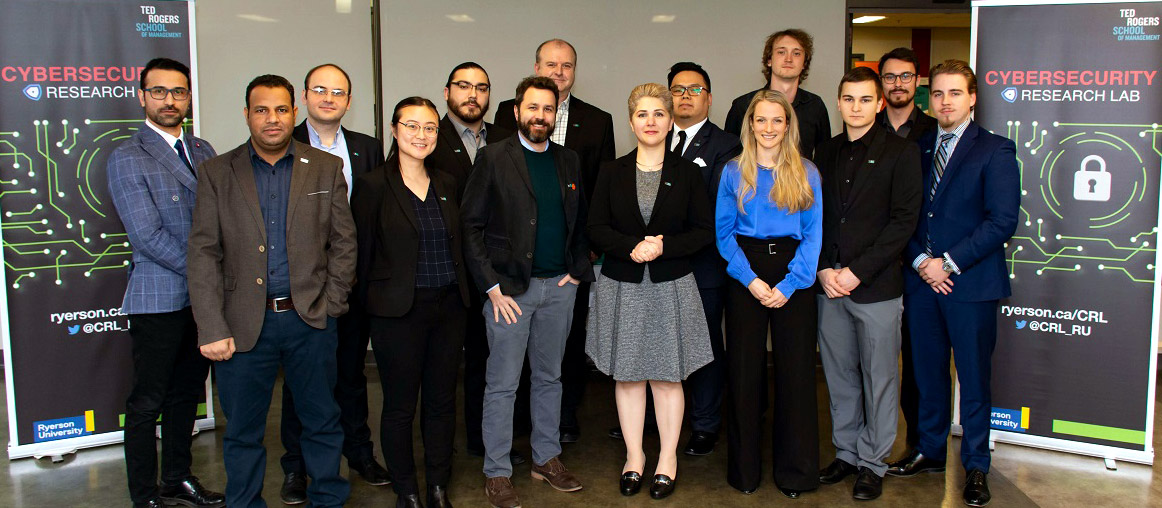 Lifetime Donors of $1 Million or More
William Birchall Foundation
Loblaw Companies Limited
Hudson's Bay Company
JDA Software Group Inc.
Pitney Bowes
Ted and Loretta Rogers
The Rogers Family
Sears Canada Inc.
The Slaight Family
Joey and Toby Tanenbaum
Wal-Mart Canada Corp.
Four Seasons Hotels and Resorts
Lifetime Donors of
$100,000 to 999,999
Accor Hotels
Aeroplan
Air Canada
Association of Management, Administrative & Professional Crown Employees of Ontario
Backbone Press
Barrick Gold Corporation
Estate of Robert Dennis Beatty
Bell Canada
Big Picture Conferences Inc.
Martha G. Billes
Bombardier
The Bresler Family
Building Owners and Managers Association
Cadillac Fairview Corporation Limited
Canadian Hospitality Foundation
Canadian Tire Corporation, Limited
Cara Operations Limited
Certified Management Accountants of Ontario
The Chartered Professional Accountants of Ontario
CIBC
CN
CSI Global Education Inc.
Delta Hotels & Resorts
John Craig and Sally Horsfall Eaton
Ernst & Young LLP
Essity Canada Inc.
FGL Sports
Ford Motor Company of Canada, Limited
Four Seasons Hotels and Resorts
Wayne and Isabel Fox
Mitch, Leslie, Joshua & Jordan Frazer
Harry Rosen Inc.
Hogg, Shain & Scheck
HSBC Bank Canada
IBM Canada Limited
The ICSC Foundation Canada / John and Kim Morrison Family Foundation
Invesco Canada Ltd.
Ivanhoé Cambridge
The John Dobson Foundation
Jon and Nancy Love Foundation
Estate of Catherine Lund
Magna International Inc.
Mark's Work Wearhouse Ltd.
The J. Willard and Alice S. Marriott Foundation
Marriott International, Inc.
National Bank
Ontario Municipal Employees Retirement System
Ontario Power Generation Inc.
The Otis Family
Otis Properties Limited
Oxford Properties Group
Sanofi Pasteur
The Jim Pattison Foundation
Power Workers' Union
Pratt & Whitney Canada Corp.
RBC
RBC Foundation
Ripple
Rogers Communications, Inc.
Scotiabank Group
Sprint Canada Inc.
STAPLES Business Depot
Sun Life Financial Inc.
Suncor Energy Inc.
Symcor Inc.
Daphne Taras and Gottlieb Family
TD Bank Group
The Retired Teachers of Ontario Foundation
TJX Canada
Unifor
Yardi Canada Ltd.
Anonymous (2)
Donors of $25,000 to $99,999
(May 1, 2020 to April 30, 2021)
Association of Management, Administrative & Professional Crown Employees of Ontario
BMO Financial Group
Dominic D'Alessandro
DHL Express (Canada) Ltd.
Fidelity Investments Canada Limited
Kenneth Grant
HomeEquity Bank
Minto Foundation Inc.
Naraine Global Fund
Marilyn Pattison
Rogers Communications Inc.
Shafiq Shamji
Godyne Sibay
Donors of $1,000 to 24,999
(May 1, 2020 to April 30, 2021)
Fawn Annan
Bento Sushi
Jane Briant
David Bristow
Business Development Bank of Canada
Canadian Inbound Tourism Association (Asia-Pacific)
Canadian Professional Sales Association
Tara, Samantha and Rebecca Carothers
Dave Codack
Colliers International
Dave Conway
Gail Cook Johnson
Jackie Dempsey
Akber Dewji
Mohamed Dhanani
Dom Sports and Games
Enterprise Holdings Foundation
Mary Filippelli
Mike Geller
Ali Gillani
Dale Gooden
GTA Rewards Association
IBM Canada Limited
Sean Ingram
ISACA Toronto Chapter
Omar Khilo
Lisa Kimmel
Nevil Knupp
John Kucher
Ralston Kwan
Veronica Maidman
Mandarin Restaurants
Kristina Milbourn
David Miller
Karim Mohammadi
Sunny Mokha
Marilyn Monk
Samuel Oziel
Marg Paglieri
Dorothy Quann
Real Property Association of Canada
Farah Rodrigues
Ken Romanowski
Karen Rowe
Saba Samanianpour
Sandhu-Atto Family
Robert Schauer
Brian Segal
Julia Shin Doi
Kwok Siu
Lisa Slater
Larry and Donna Smith
SNC-Lavalin Group Inc.
SoftChoice
The Bitove Foundation
The Condo Store Inc.
The Federation of Chinese Canadian Professionals (Ontario) Education Foundation
The Toronto Chapter of Tax Executives Institute, Inc.
TIAO - Tourism Industry Association of Ontario
TJX Canada
Marc Viola
Charles Wei
Marilyn Young