You are now in the main content area
The struggle for existence is the struggle for available energy.
Welcome to the Koivisto Group
and the Organic-based Renewable Energy (ORE) Research Program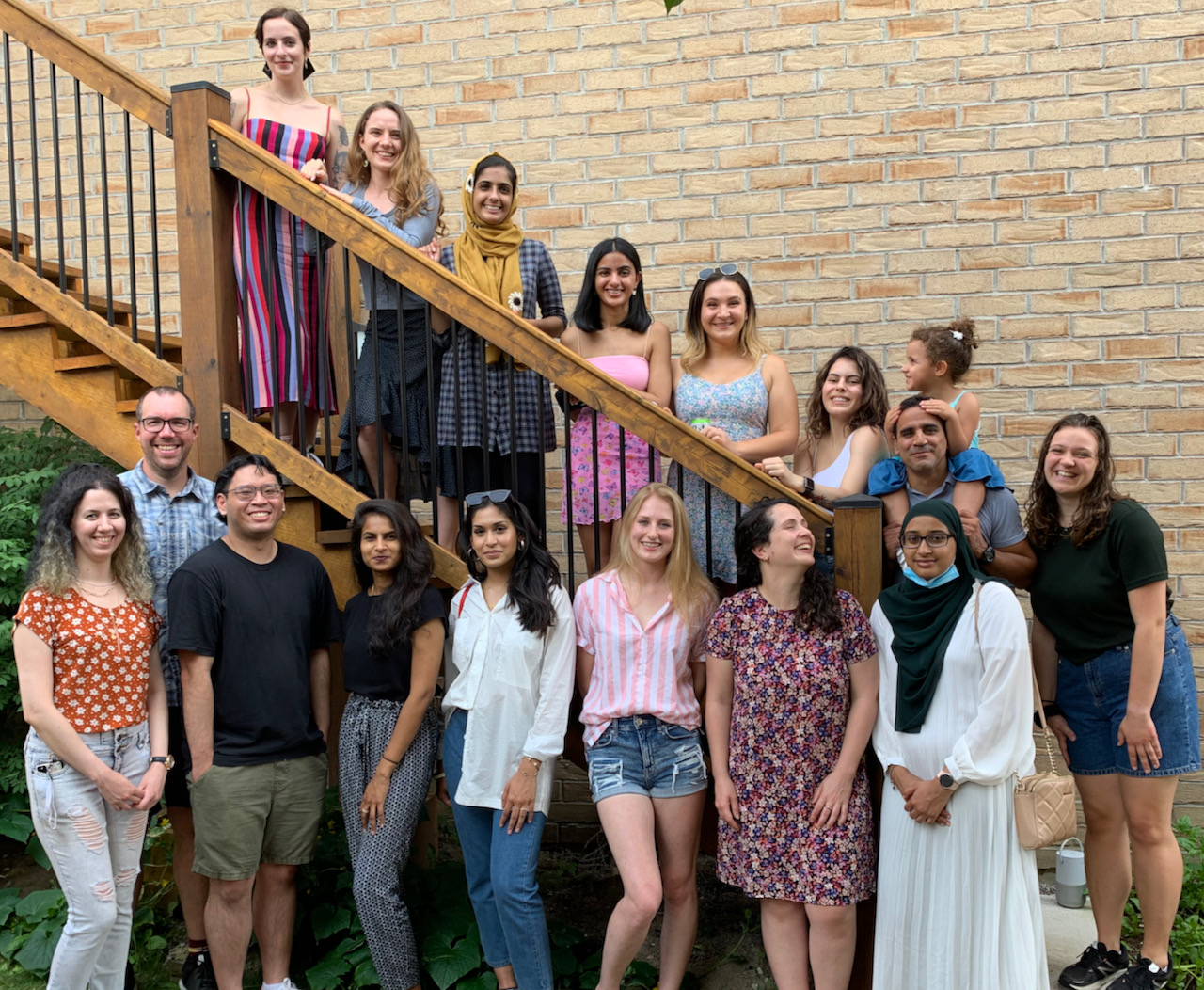 Summer 2021 (Left to right, then up the stairs from right to left) - Tamara, BK, Tristan, Sahana, Anoud, Emma, Judy, Zeeniya, Anja, Pedro (+Valeria), Valeria, Anna, Tavneet, Reeda, Reese, Fiona (missing - Anthony, Zahar, Rebecca)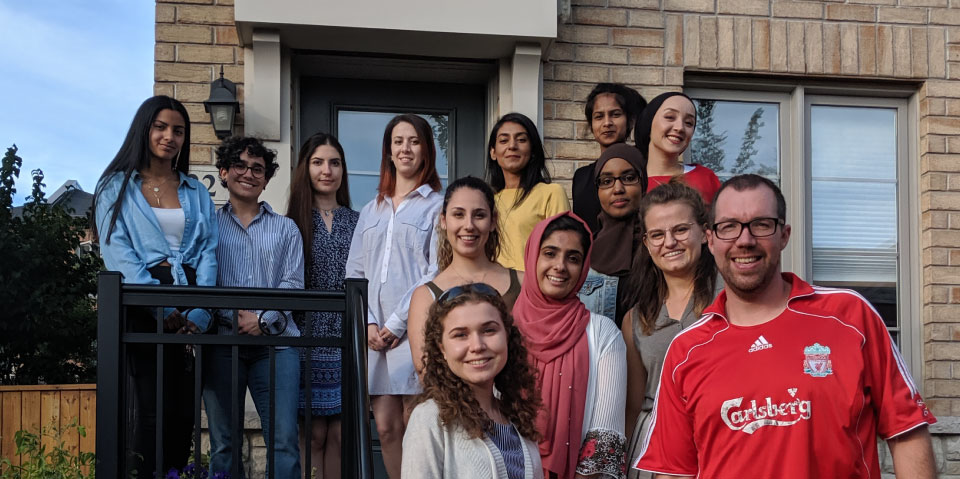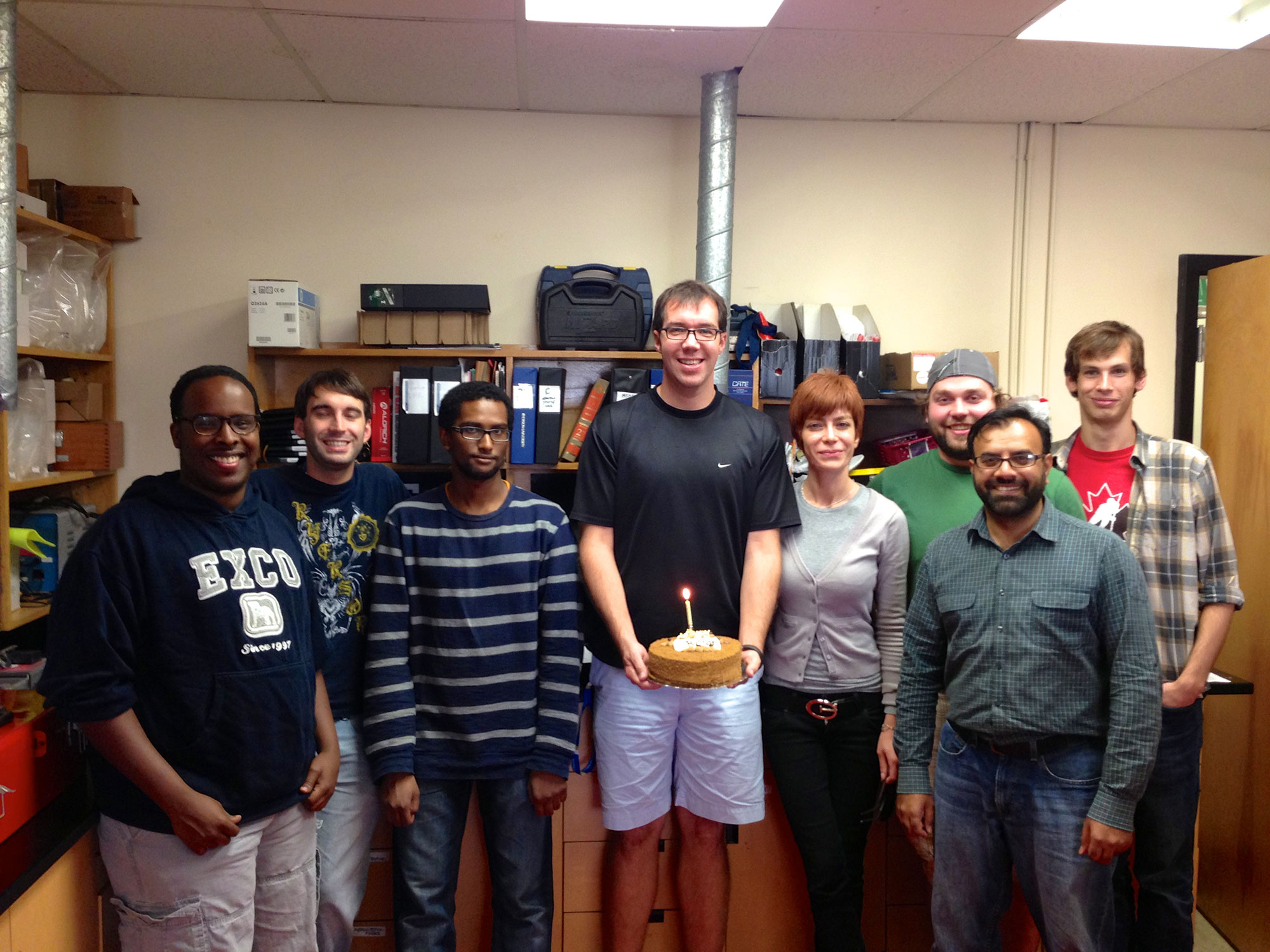 December 2015
Pacifichem 2015 and our "Artificial photosynthesis" symposium is another huge success.
October 2015
BK gives two research lectures on next-generation photovoltaics in Chile (Santiago and Valdivia).
Congrats to Ben Fisher for winning the Bob Guerriere BSc Thesis award
September 2015
The Koivisto group welcomes Sahana Sritharan and Ben Fischer as MSc Students. The group also welcomes Jeanette Adjei, Malek El-Aooiti & Hardeep Devgan as research associates
August 2015
Ryerson University and the Koivisto group host ICE 2015.
May 2015
Dr. Joe Gilroy (Western) and I would like to thank all of our sponsors, speakers and student winners from our symposium
Congrats to Yousaf on his BODIPY-Phenylacetylene paper

(external link)

Science Rendezvous 2015: Perfect weather and fantastic volunteers help showcase great science at Ryerson
The Koivisto Group welcomes Paloma Prieto (ICE exchange student; UBC), Mohammed Choudhry, and Muntaser Farooque (NSERC Engage, Ryerson) as summer research associates.
April 2015
Congrats to Sara Abuadas, Hardeep Devgan and Ben Fischer for successfully defending their theses. Sara is now moving on to bigger and better things at the University of Waterloo with the Schepper group.
May 2014
April 2014
October 2013
September 2013
August 2013
May 2013
April 2013
Congratulations Ellie Arnold (UPEI) for winning a NSERC USRA Award. Well done! Ellie will be joining us on May 6th, 2013.

March 2013
January 2013
December 2012
October 2012
September 2012
Welcome Devin, Yousaf and Maryam - New graduate students join the Koivisto group
Welcome Nicholas and Trinh - 4th year thesis students join the group
Bon voyage Catherine! A huge thank you for all your hard work, and all the best in the Bender Group

(external link)

at UoT.