Coach Roy Rana to join Sacramento Kings
A statement from Jen McMillen, Vice Provost, Students
June 03, 2019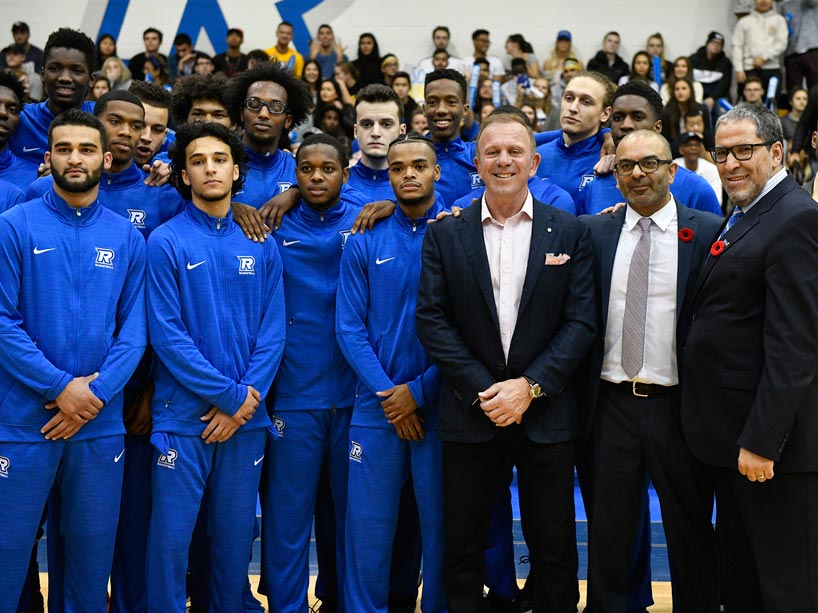 Ryerson University can confirm that Roy Rana will be leaving his position as Head Coach of Ryerson's Men's Basketball team. He has accepted the role of Chief of Staff-Assistant Coach with the Sacramento Kings.
We are thrilled for Coach Rana. His appointment to the Kings organization is not only a reflection of his hard work and success at Ryerson, but is also a testament to the quality athletic programming at our university.
Coach Rana joined Ryerson as Head Coach in 2009 and has helped transform Ryerson Men's Basketball into a nationally-recognized program. In his 10 years with the Rams, he led the team to six appearances at the U SPORTS national championship tournament, with five consecutive medals, and guided them to the university's first-ever back-to-back Wilson Cup championship.
Our goal at Ryerson is to create exceptional experiences for our students. On behalf of the students, staff, faculty and athletes at Ryerson University, we thank Coach Rana for his contributions to our community and his impact on athletics. We wish Coach Rana wonderful success in his next endeavour and we will be cheering him on from Toronto (except if he's playing the Raptors).
Jen McMillen - Vice Provost, Students