Generous gift establishes $200,000 scholarship for women in STEM
New scholarship expands access, mentorship and networking opportunities for women in STEM programs at Ryerson University
March 12, 2019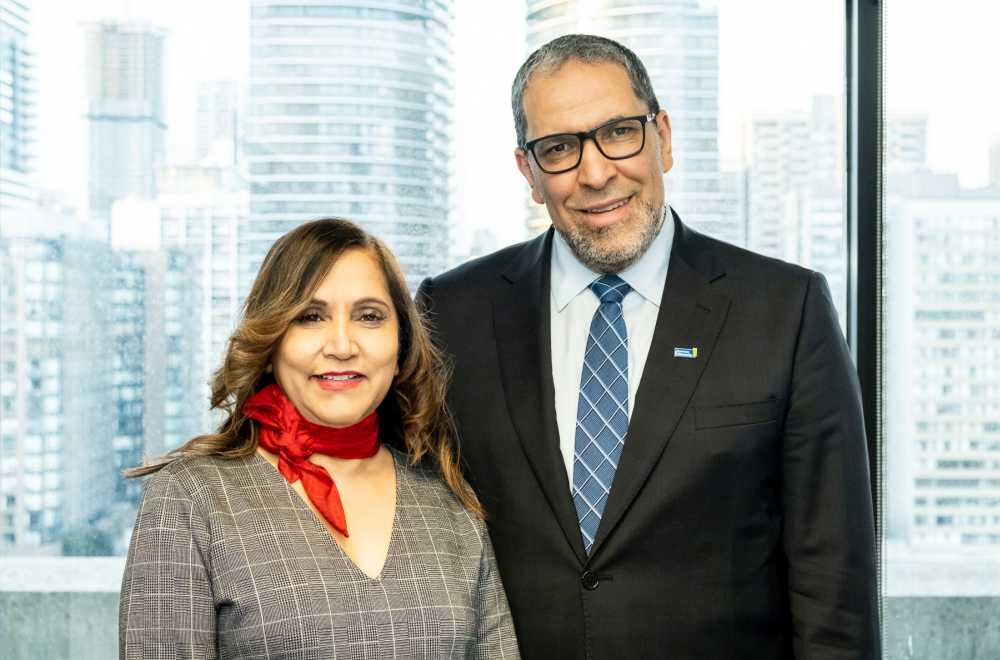 Toronto, March 12, 2019 – Ryerson is pleased to announce a new scholarship that will open doors for women pursuing careers in science, technology, engineering and math (STEM). The Savitri & Anju Virmani Scholarship for Women in STEM was created thanks to a generous $100,000 gift from Ms. Anju Virmani, chief information officer at CargoJet and expert in the field of information technology.
A $10,000 scholarship will be awarded each year to four full-time female students who are at the top of their class and entering the fourth year of an undergraduate STEM program. An annual ceremony to celebrate recipients will create an ecosystem of support for women, giving them the opportunity to meet leaders in the field, pursue mentorship opportunities and build their network.
"When you educate someone, you change a lot more lives than just that one person's," Anju said. "You change their family's life, their community's and, hopefully, one day they pay it forward to keep the circle going."
Her generosity will be matched by the President's Awards to Champion Excellence (PACE), a priority scholarship program initiated by President and Vice-Chancellor Mohamed Lachemi for students from underrepresented groups at Ryerson University.
"We are grateful to Anju Virmani for her generous support of the Savitri & Anju Virmani Scholarship for Women in STEM," says President Lachemi. "Her vision for a scholarship program that includes mentorship and networking for the recipients will propel the success of high-potential female students pursuing a career in science, technology, engineering and math."
Growing up in India, Anju's family placed a strong emphasis on education. Her grandparents supported the education of girls at a time when there were few professional women. Her grandfather, an educator, homeschooled all eight of his children. Her mother, Mrs. Savitri Virmani, became a math teacher and passed the same values on to her children.
Shortly after coming to Canada in 1975, Anju started a new career in information technology and soon had two successful IT consultancies. She has served on several high-profile boards, including the Toronto Transit Commission (TTC), the Toronto Local Health Integration Network (LHIN) and, under Prime Minister Stephen Harper, the Advisory Council for National Security (ACNS). In many of these settings, she noticed she was one of two or three women, significantly outnumbered by male colleagues and counterparts.
After providing her expertise to startups at the DMZ and witnessing Ryerson's work to promote access to underrepresented groups in society, she became convinced the university was the right home for this new award to support the success of women pursuing careers in STEM-related fields.
The inaugural recipients of the new Savitri & Anju Virmani Scholarship for Women in STEM will be selected this fall.
Ryerson University is Canada's leader in innovative, career-oriented education. Urban, culturally diverse and inclusive, the university is home to more than 45,300 students, including 2,600 Master's and PhD students, 3,800 faculty and staff, and nearly 198,000 alumni worldwide. For more information, visit https://www.torontomu.ca.
-30-
MEDIA CONTACT:
Johanna VanderMaas
Public Affairs, Ryerson University
416-979-5000 x4630
johanna.vandermaas@torontomu.ca