You are now in the main content area
LinkedIn Learning
This online learning resource includes over 16,000 courses taught by real-world professionals. Courses and videos are personalized towards on-demand career skills and encourage engagement through additional features such as InMail, access to who's viewed their profile, and competitive insights on other job applicants.
Ryerson University was upgraded from Lynda.com to LinkedIn Learning on July 30, 2019. All faculty, staff, and students have access to the same library content with the added benefits of the expanded LinkedIn community. See below for other details about the transition from Lynda.com to LinkedIn Learning.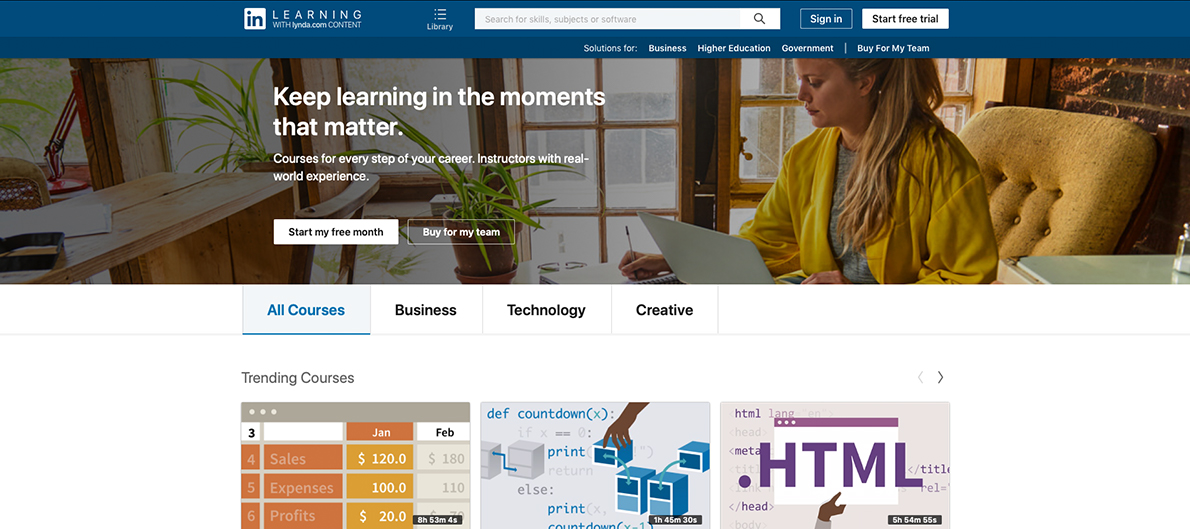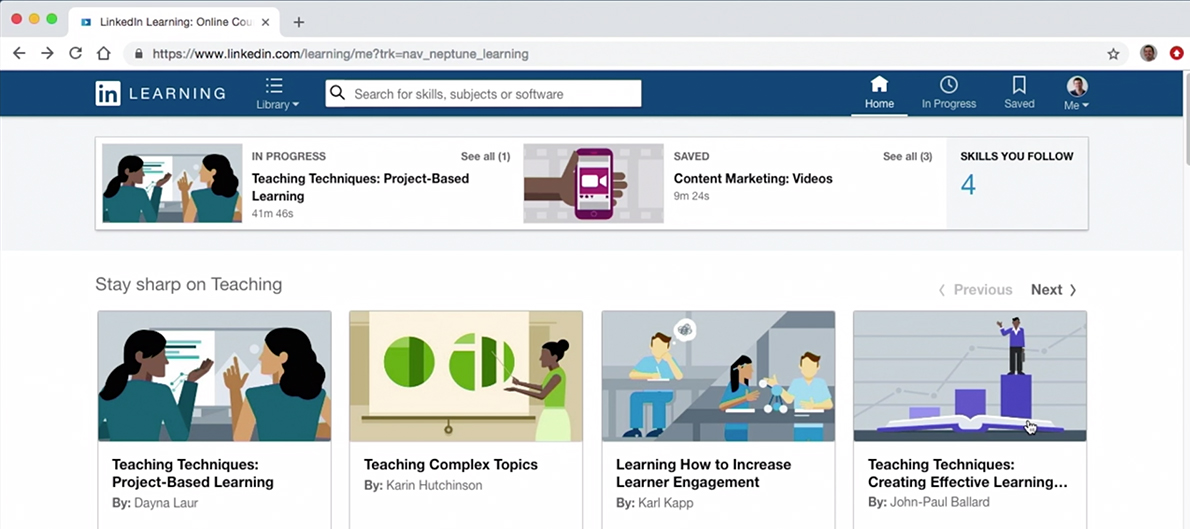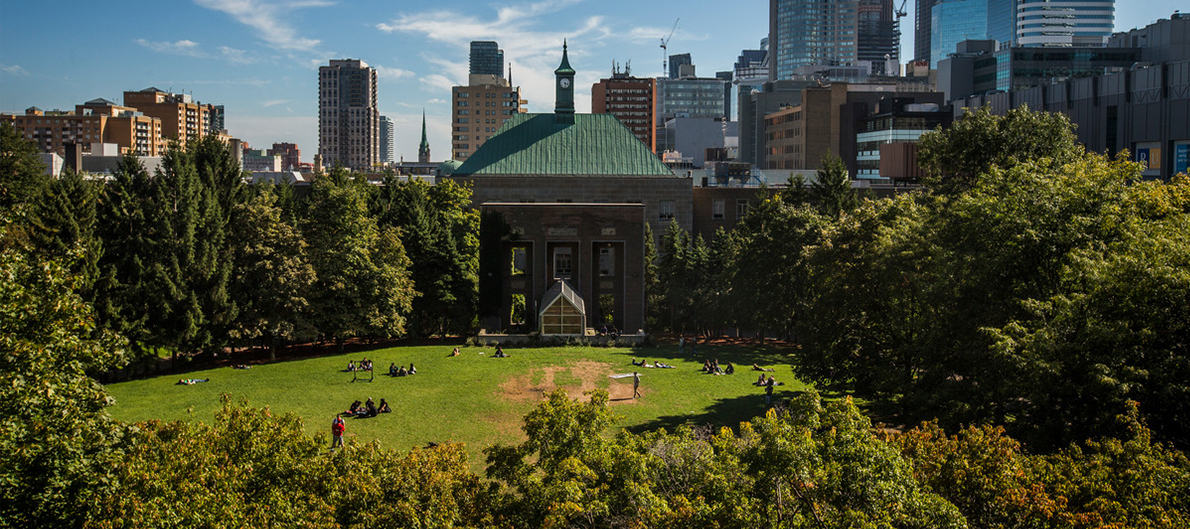 What happens if I connect to my LinkedIn profile?
You will first login using your Ryerson credentials through either my.ryerson.ca or D2L Brightspace, and then login again using your LinkedIn credentials
Notifications from LinkedIn Learning with recommendations appearing within your LinkedIn profile
More personalised content recommendations based on what your contacts and people with similar interests and roles are watching
More insights into learning trends, what LinkedIn influencers and thought leaders are recommending etc.
Please keep in mind that you are not required to connect your personal LinkedIn profile to your Ryerson LinkedIn Learning account.
Ryerson will only see your LinkedIn profile photo. We won't have access to any other information from your LinkedIn profile. For more details please Privacy Information, external link and User Agreement (Term), external link for LinkedIn Learning Learners.