Alum named editor of sci-fi magazine Amazing Stories
February 12, 2023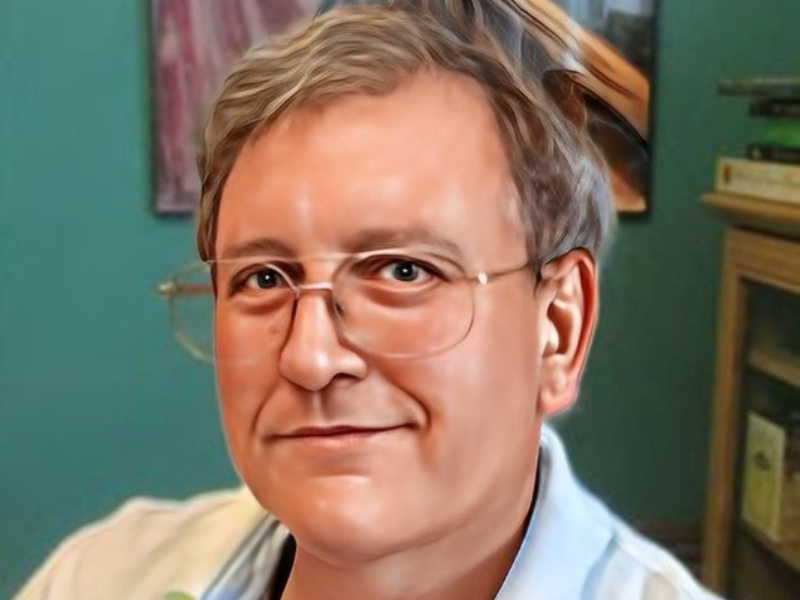 When Lloyd Penney '83 received a phone call last November, he was not expecting to hear surprising news. He says he was utterly shocked to find out he would be the next editor-in-chief for one of America's most popular sci-fi magazines, Amazing Stories (external link) .
Penney describes Amazing Stories as the "best writing" of science fiction that is enjoyable to read.
"Some of them can be bizarre, but that's the expression of imagination. And if you can think it, if you can imagine it, you can grasp it," says Penney.
Published for almost a century, the idea of Amazing Stories is to challenge you to think the unthinkable, enhance your imagination and enjoy the writing.
"Now, one of my jobs, besides being the editor-in-chief, is also the defender of that long history. I want to make sure that we do right by it," says Penney.
Amazing Stories, which began in 1926, is only published online at the moment but Penney says he hopes to have print copies of the magazine in the future

As a long-time reader of science fiction, Penny's new role means overseeing the operations and the manager, Kermit Woodall.
"I'm starting to get it now. It has been difficult. But again, it's part of the learning process," says Penney.
Penny has been working as the editor for D. J. Holmes, who wrote the 16-book series, Empire Rising (external link) ; Penney was the editor of the last four books.
As a new journalism grad, he worked as a senior editor for the Sears catalogue, a proofreader at MSR eCustoms, proofreading databases of the world's terrorists, and even as a voice actor.
However, with all of these jobs, Penney says his favourite gig so far is being editor-in-chief of Amazing Stories.
You can explore the Amazing Stories website (external link) and read through some of the available magazines.
If you're interested in reading science fiction, Penney says there is the possibility of Amazing Stories needing more 'slush readers' to help out the magazine. Contact him at Lloyd@amazingstories.com.