Dr. Nicole Blanchett joins RSJ faculty
May 28, 2020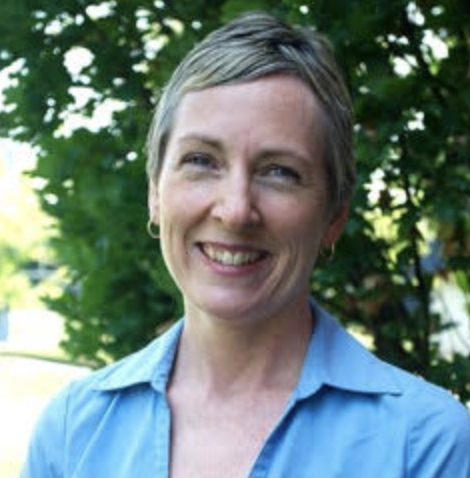 Dr. Nicole Blanchett is joining the Ryerson School of Journalism as a tenure-stream faculty member as of July 1, 2020.
As a RSJ alumna and a research collaborator with current RSJ faculty, Blanchett has already had an impact on the program.
"I am thrilled to be joining the journalism faculty at Ryerson, which is something of a homecoming for me. I am a proud graduate of Ryerson's journalism program (1993)—my cohort was the first to use the Rogers Communications Centre building. I'm coming back ready to share my industry experience," said Blanchett. "It will be incredible to be back in the RSJ community."
After graduating, Blanchett began her career at CityTV where she had several roles including news writer and senior show producer. She has also served as a jury member for the Canadian Association of Journalists. In 2006, she began teaching broadcast courses at Sheridan College, serving as head of the Journalism program for 10 years.
Janice Neil, chair of RSJ, said she was excited to have Blanchett joining RSJ.
"It is wonderful to welcome an RSJ alumni back to the school as a faculty member, we're thrilled to have [Blanchett] continue her work as a journalism educator and researcher with us," said Neil. "Her personal experience as an online-learner was unexpectedly welcome in these challenging times."
In addition to her extensive broadcasting, teaching and research experience, Blanchett will bring the valuable experience of being an online learner to the Fall 2020 semester. She completed her Masters of Professional Communication from Royal Roads University as an online student.
"I am not what you would describe the best student in terms of, if I am bored I am quickly distracted," Blanchett said. "I know from the perspective of being the student who needs to be engaged that finding ways to connect with the students is going to be very important."
Online learning is trickier, Blanchett said, but she hopes to create an interesting learning environment where her students have many different ways to interact with her and with their classmates.
Blanchett said she understands a little of the disappointment students are feeling about things not being normal in September.
"I'm in a bit of a unique situation, too, because I'm a Ryerson grad myself. I was so excited about coming back to Ryerson [and setting] up my new little office and everything," she said. "And now here I am, as well, just like the students coming to Ryerson and not actually being able to physically be in the building."
Blanchett also sees parallels between the experiences of incoming RSJ students and her daughter, who is finishing Grade 12 and will begin university in the Fall.
"There were many challenges that she faced [when Grade 12 moved online] where I could see there might be solutions to deal with some of the things that were happening," Blanchett said. "She has assured me that she will give me feedback on things that I'm planning that may be good or bad ideas in terms of how they'd be received by a first-year university student, so all of my students will benefit from her insight there."
Blanchett is also keen to continue her research as part of the RSJ community. She is part of the team that won a Ryerson Journalism Research Centre Innovation Grant for the Journalist Role Performance Project.
"I'm particularly interested in how the use of metrics and analytics impacts newsroom practice, and the different ways being used to measure the success and value of news content, something I studied intensively during my PhD work. I am also keen to find out from students what they think is newsworthy and to work with them developing new formats and methods of sharing quality information that can capture the attention of a younger audience," said Blanchett.
Her master's thesis focussed on participatory journalism. "Redefining Journalism, external link" was nominated for a Governor General's Gold Medal Award and won the Diana Beeson Memorial Award. She now has a blog under the same name that showcases her research.
Her doctoral research observed the ways that the use of metrics and analytics affected decision making in four newsrooms in Canada and Europe., external link She published "News by Numbers, external link," in Digital Journalism in 2018 and has two forthcoming articles expanding on her PhD findings. She has also been a contributor to J-Source over the last 10 years.
— with files from Jaclyn Mika