In Conversation with Katherine Lo
July 20, 2021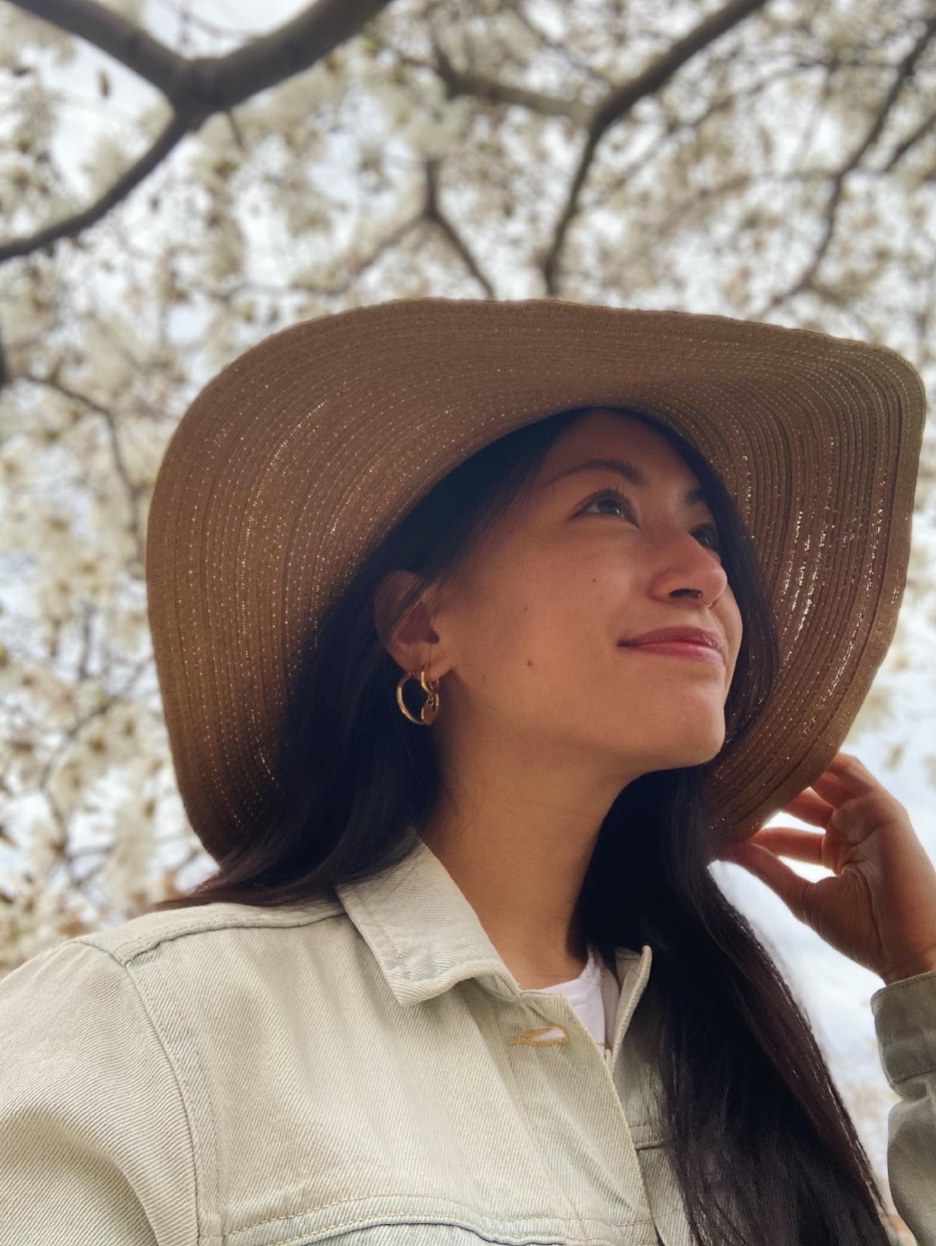 Katherine Lo (external link, opens in new window) is a 2019 graduate and former Research Assistant from HTMRyerson. She continued from the program to work as a Partnerships Account Manager at TourRadar, an OTA that specializes in multi-day tours. Katherine met with me over a Zoom call to share about her time at the Institute and to talk about what she has been doing since completing her degree.

Lucia Duarte (LD): Tell me about your time working at the Institute. What was the experience like and what are some of the most exciting projects you worked on?
Katherine Lo (KL): I worked on a few really cool projects! I started working at the Institute following my third year of study with Professor Chris Gibbs. We were focusing on a study that I thought was really interesting, which was looking at how Airbnb hosts learn hospitality skills. It gave me the opportunity to try out new types of methodology like netnography, which consisted of scanning through Facebook groups and observing how people are interacting and exchanging information. That summer I also worked with a professor in FCAD (opens in new window) , who was hosting a study on how videogames might inspire tourism. Looking specifically at Assassin's Creed, we analyzed how many people have visited places like Florence because of games like it. We used a similar methodology for this study as well as we looked at Reddit forums and threads, trying to see how many people were citing that they went to visit Florence because of Assassin's Creed. It was a fun experience.
LD: It looks like you learnt a lot about a specific methodology but covered some very interesting topics in the process! I wanted to specifically ask you about the paper you co-authored with Frederic Dimanche (opens in new window) : "Skills Gaps in the Luxury Hospitality Sector: The Case of Toronto" (external link, opens in new window) . How did it feel to be a part of that process?
KL: Ah, that was actually such a highlight because we got to travel to the United Kingdom to present the findings of that study! So, it was definitely exciting for me to be a part of that, and also seeing how luxury management became a course in the program based on the findings of our study. The topic of luxury training programs and luxury education was being widely discussed, and Frederic was taking important initiatives in hosting events and bringing attention to the gap in luxury skills in hospitality in Toronto. This study was our academic way of addressing the subject, and we then used it as a foundation for the luxury course. It helped position the school as a leader in that space.
LD: It's incredible how the Luxury Management course is a direct result of your research efforts, and it is helping address such an important gap in this industry. Getting the opportunity to travel to present the findings of the study must have been an invaluable experience as well.
KL: Absolutely! It was part of the Advances in Hospitality & Tourism Marketing and Management (AHTMM) Conference (external link, opens in new window) , and it was hosted by University of Portsmouth, in England. It was a fantastic opportunity because I think I was the only undergraduate student that had a chance to present at the time, and I met a lot of great minds from different parts of the world including Asia, Europe, and North America. It was such a big honour to have been invited to talk in front of that crowd about our study and the importance of setting luxury in hospitality.
LD: Focusing more on the research process, how was the data collection procedure for this study?
KL: While I was writing the luxury paper, I got to talk to members of different luxury hotel management teams within the city of Toronto and listen to their own experiences. I really enjoyed working with such rich data, and the human element of conducting interviews. I found it curious how all of them had very similar perspectives when it came to what luxury means. However, when you got more into the nitty gritty and asked for details about what kind of skills are needed to succeed in that kind of landscape, their answers varied according to which establishments they were from. When we interviewed people that were from the same hotel, they would generally have really similar answers. It was interesting to discover that because I think it shows the level of training that you undergo in luxury hospitality, and how those values and qualities are really ingrained in you.
LD: Since graduating from Ryerson, what has the start of your career journey been like?
KL: It's been a bit of a rollercoaster, but really wonderful! I'm really happy to say that I'm still working in tourism. I graduated and started working for a travel tech company, an OTA called TourRadar. We are the world's largest OTA for multi day tourists, and I'm working on the Partnerships team. They only had hired their Director of Partnerships about four months prior to me joining the team, so we are both founding members of the team. And over the past couple of years, it's been just the two of us. It's been great to see the department evolve and work in the travel industry during this hectic time!
LD: How has the pandemic affected your work?
KL: It definitely has been challenging. However, we are a company that focuses largely on the United States as a main market, and lots of people are starting to travel again. Even if they can't travel to their destination at the moment, they are way more open to booking a trip, so there's a lot more optimism.
A lot has changed in my role as well. Within the Partnerships team, I work directly with our destination partners, that is, the tourism boards of different countries. The whole strategy behind the way that we work with them has had to change. Before, we were working with destinations like Peru and Kenya trying to promote more off-the-beaten-path experiences. For example, people know Peru because of Machu Picchu, but we would run a whole campaign that pretty much only focuses on other regional destinations within the country. If you go to Peru you are going to want to see Machu Picchu, but maybe because you interacted with our campaign, you'll want to take a couple more days and visit Arequipa and spread the benefits of tourism. However, now that we are in tourism recovery mode, we need people to come back to destinations and our tourism industry needs to survive, so we had to take a very different approach. Our main thing now is not so much about combating overtourism, it's more about recovering, but also definitely trying to build back in a better way. We have also been working with more destinations since the pandemic started than we did even prior to it!
LD: That's a big shift! You've had to completely adapt to the new needs of the industry. I love that you were collaborating with destinations to help address important topics like over tourism as part of your job!
KL: It was my dream to do that! I felt so inspired after that trip to Jamaica with the school as part of the HTT800 Field Studies in Hospitality and Tourism course. Getting to talk to different stakeholders in Jamaica's tourism industry made me love the idea of being someone that connects the public and the private sectors in destinations. We work with over 2,500 operators, and I would say most of them are local. It's like giving a digital platform to the small mom-and-pops and those that promote a five-day tour of the Amazon rainforest in Peru instead of just Machu Picchu, for instance. The campaigns we run are a good way to leverage the reach of more local operators.
LD: What would you say you like the most about your job?
KL: I love how it's always evolving, and I have wanted to work with destinations for a long time. Getting to work with destinations on different campaigns is the bulk of what I do, and I just really love it. We've worked with over 25 destinations now, and that's just really been the cherry on top of everything. If the 19-year-old me who was just starting the program was to look at this job now, she'd be amazed and thrilled to do it. Even though it's been a challenging time, I'd still say that this is my dream job!
LD: That's fantastic! Could you tell me about the role research plays in your current position?
KL: Being in a startup environment, we wear a lot of hats, and I've had to work on a few research projects as part of my time at TourRadar. A recent market research study I did was trying to analyze which American demographic or segment of travelers within the United States was going to be the most likely to bounce back to travel after COVID-19. I also got to work with Skift on a study on multi day touring within the United States. That was more of an internal project, and we were trying to create a profile of the general multi day traveler. Getting to work with Skift, a resource that I had been reading for such a long time, was really cool to me.
LD: Based on your research findings, which demographic in the U.S. do you think is going to be the most likely to bounce back?
KL: Good question. Based on my findings and what we've seen in terms of our own booking trends, I'd have my money on baby boomers! At the start of the pandemic, I thought our main market (American baby boomers or those travelers aged 50+) was the most at risk and that they were going to be the least likely to come back to travel, but I feel like we are seeing that that is not really the case. I'm seeing this in studies that other research and travel organizations are hosting as well. People who are or were getting vaccinated first in the U.S. are also that group of people that have been the least financially impacted by the pandemic, and they are also those who still have the same values. We are a multi day touring platform, and they are the group of people that would still get the same enjoyment out of being on a tour and having a tour guide. That's also particularly important now, because you might not necessarily know what is open, or the state of things in terms of health and safety, and it changes from region to region, so travelling somewhere with a guide sounds a lot more appealing and secure.
LD: Very insightful.
KL: I was surprised. I thought when we started to see bookings come back that it would largely be really young people just aching to get out, as they are not very risk averse, and are willing to travel no matter what. But It really hasn't been so much of the case so far.
LD: What do you hope for in the future? Do you think research will still be present in your career?
KL: Definitely yes! Research is really important, and I think people need it. We are even realizing this throughout the company. Everyone needs, at the very least, basic skills in terms of being able to find data that is needed, being able to interpret it, and draw meaningful insights from it. That could be booking data, or it could just mean being able to understand the performance of something you worked on by looking at it from the stats that are available. It's so important in literally every facet of a business because it's what you need in order to measure your success and how well you are progressing towards your goals.
LD: Research skills are definitely essential to have right now! Do you have any specific piece of advice for current or future Research Assistants and how they can benefit the most from their experience and find success?
KL: Ah! I give this piece of advice to every student ever, but I would say it's especially applicable in terms of research. I feel that, as a student, I always had the mindset to do things for page count and to look at things by way of the assignment rubric. You see that you are trying to just tick all these boxes. But my piece of advice is to never do things to just tick boxes and to never do things just to meet page count. By trying to meet page count you are going to be diluting your best work trying to fill up space. Or, if you have so much information to share that you could go on for 10 pages, then keep it, and don't try to cut it down because you might be missing part of your point. In the real world, I've never been told to write a proposal and make it less than 20 pages, or make it meet at least 10 pages. You are only ever going to be measured on your actual contribution. And I think that's especially important for research because, as a research assistant, we sometimes also get caught up in that same mentality (I definitely did at first) of treating our research like an assignment. But it's going to be way more impactful if you just look at it by way of what the actual impact is going to be and your thoughts on your research in that space.
LD: That's a great piece of advice. It's very important to always be mindful of that. Thank you so much for having this conversation with me, Katherine! I enjoyed it a lot.
KL: Thank you so much! It was my pleasure.

Thank you, Katherine, for talking with me about your experience with the Institute and your current position with TourRadar. If you liked this story, make sure to follow us on social media to be notified of future blog posts, upcoming events, and more.