You are now in the main content area
Google Approvals
Now available in beta version, "Google Approvals" is a new workflow feature that allows you to request approvals on all Google and non-Google files stored in Google Drive. With Google Approvals, you can invite reviewers to approve, reject or leave feedback on documents directly within TMU Google Workspace applications such as Docs and Drive.
This feature is available to faculty, full and part-time and sessional contract lecturers, and full-time career and term employees.
Requesting an approval
You can request an approval from the Google Drive file list, in preview mode (where PDFs and other non-Google file open) or directly within Google Docs, Sheets and Slides.
Approvals need to be started on your computer, you will first need to go to Google Drive (opens in new window) .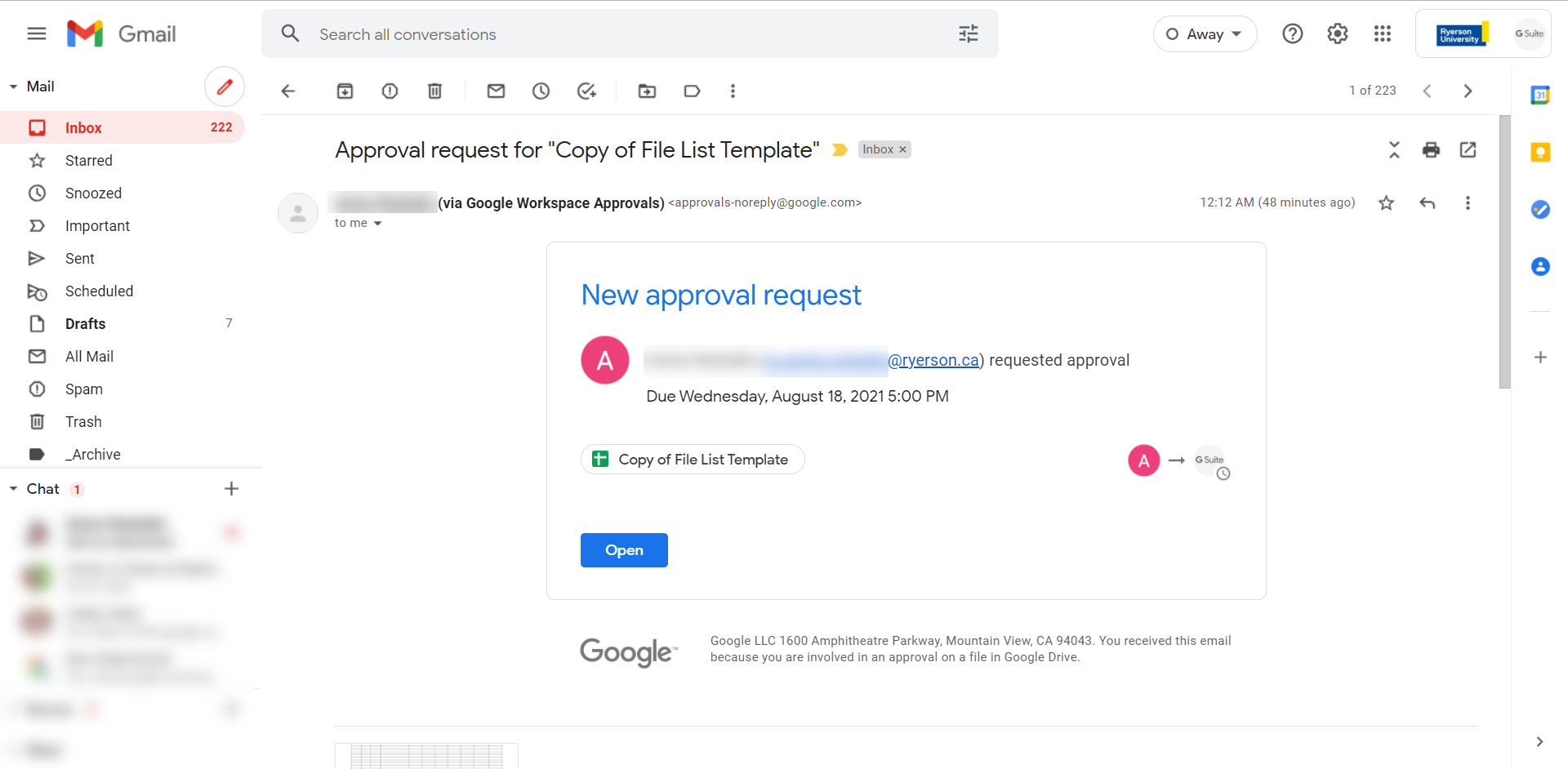 FAQ