You are now in the main content area
Thank you for your continuing support of TMU students. At this time, we encourage anyone wishing to make a donation to do so via our secure online donation form. Please note that all tax receipts will continue to be issued under our former name, Ryerson University, until the CRA has completed updating their records with the official name of the university.
For any questions regarding your donation or receipt please email Sergio Chiodo at schiodo@torontomu.ca or 416-979-5000 ext. 556516. Thank you.
Moez Kassam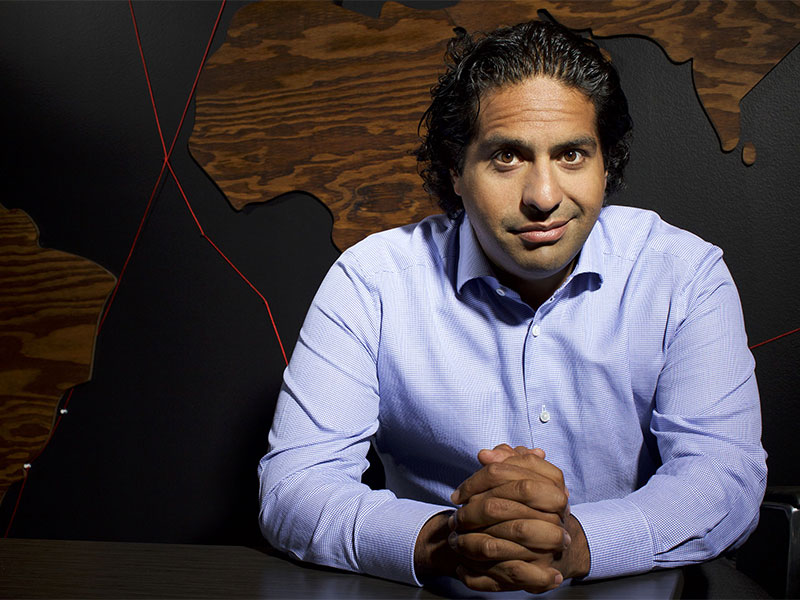 Moez Kassam is an investor, entrepreneur and philanthropist.
Moez co-founded Anson Funds in 2007, a multi-strategy hedge fund that manages $1.5 billion USD. The company has received broad recognition as one of the best performing hedge funds globally receiving top 10 awards from both BarclayHedge and Bloomberg Magazine. In November of 2021, Anson Funds won the Best Equity Hedge Fund (Over $500m) from Hedge Week. Moez was also named a top manager "bucking the trend" by Barron's for consistent performance over five years, while recent Bloomberg commended Anson for "back-to-back annual gains of more than 40%," placing it in the top performing hedge funds globally during this period.
Moez feels strongly about philanthropy and supports many organizations in Canada through the foundation he founded with his wife, The Moez & Marissa Kassam Foundation. The foundation focuses on five areas of social impact: Food and Shelter, Healthcare and Research, Immigration, Arts and Culture, and Youth Development and Engagement.
In addition to providing financial support, Moez donates his time and expertise to charities throughout Canada. In addition to his membership in the Innovation Circle, and his role as a fundraising lead for the Lifeline Syria Challenge at Toronto Metropolitan University, Moez sits on the advisory boards of the Toronto Public Library Foundation and Canadian Olympic Foundation
Moez is an active member of the Young Presidents Organization and in 2018, was honored to be counted among Canada's Top 40 Under 40. He holds an MBA from London Business School and a BA from Western University. He resides in Toronto, Canada with his wife Marissa and their three children.