You are now in the main content area
The Red Bull Gaming Hub at The Creative School offers a cutting-edge environment in the heart of a city already embracing massive growth in the video game and esports industries. The unique setup allows for research and instructional content and integrates interactive student engagement with a focus on supporting video game design, esports broadcasting, and virtual production.
In partnership with Red Bull Canada, the Red Bull Gaming Hub at The Creative School, Toronto Metropolitan University focuses on innovation and new applications of video game design, virtual production, and esports broadcasting, while building educational, curricular, and extracurricular activities.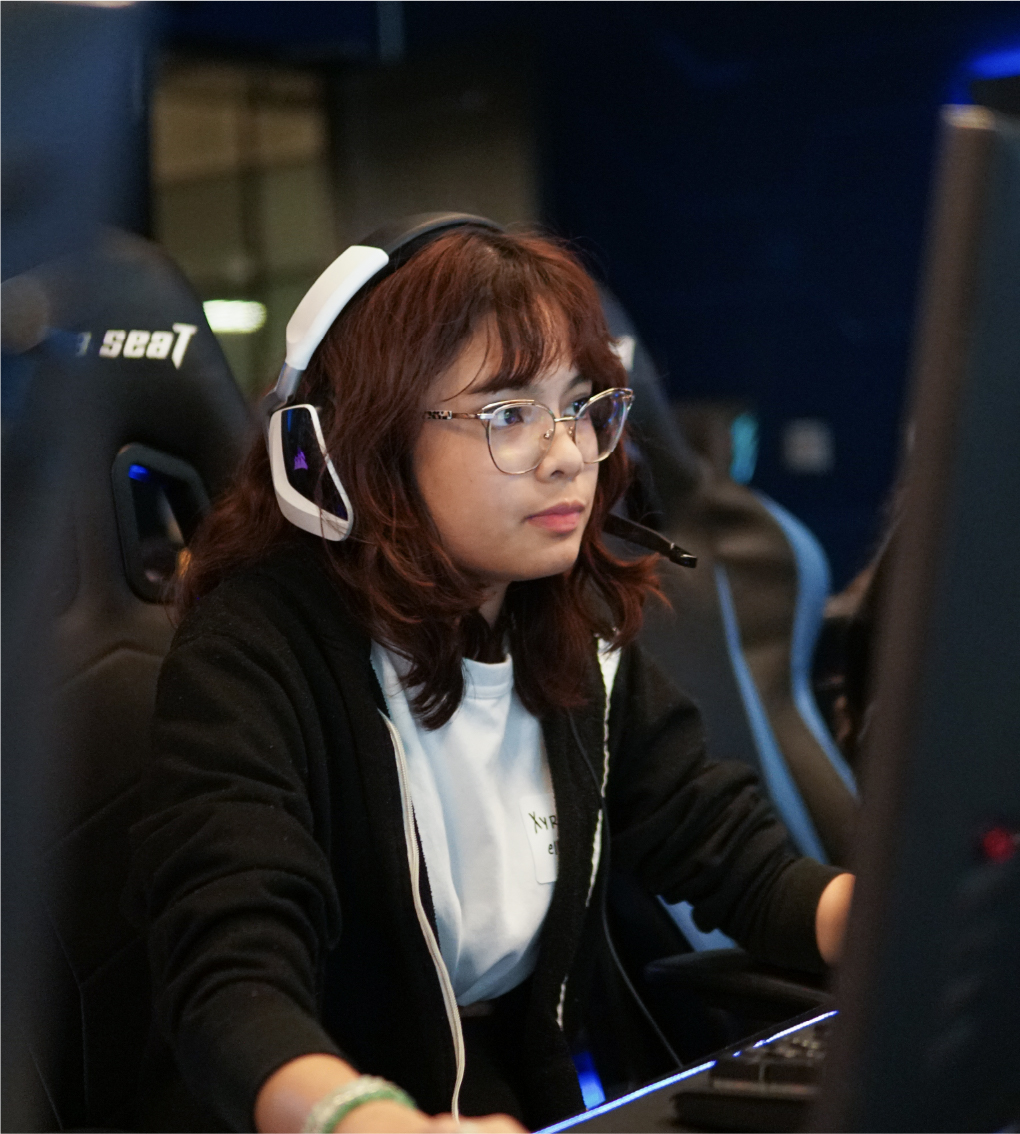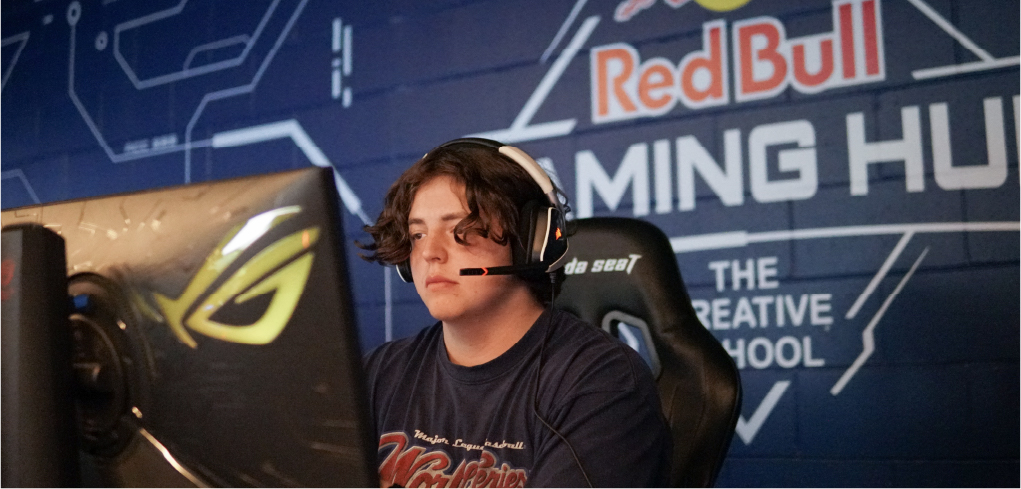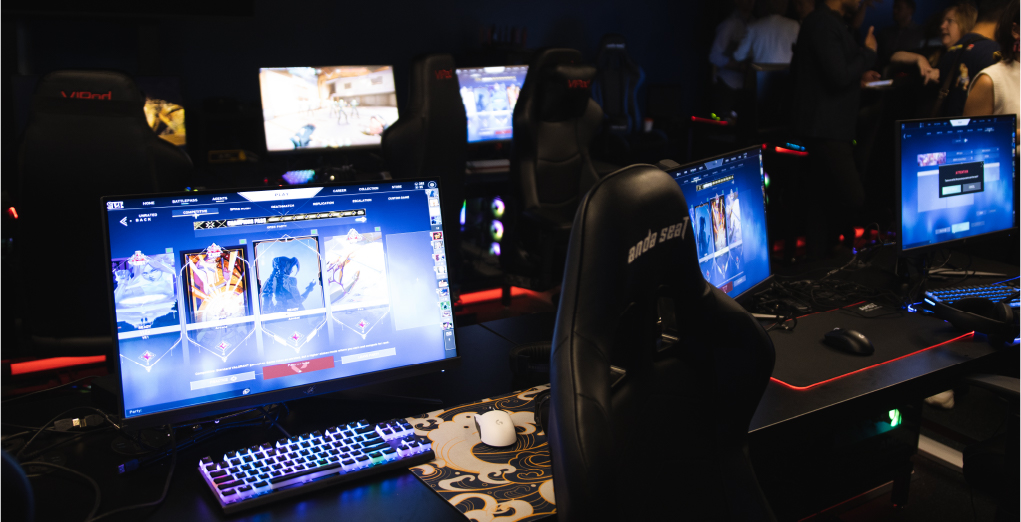 +
The Red Bull Gaming Hub will push for deeper investment and growth of the esports, virtual production and game design industries in toronto as gaming continues to surge in popularity around the world.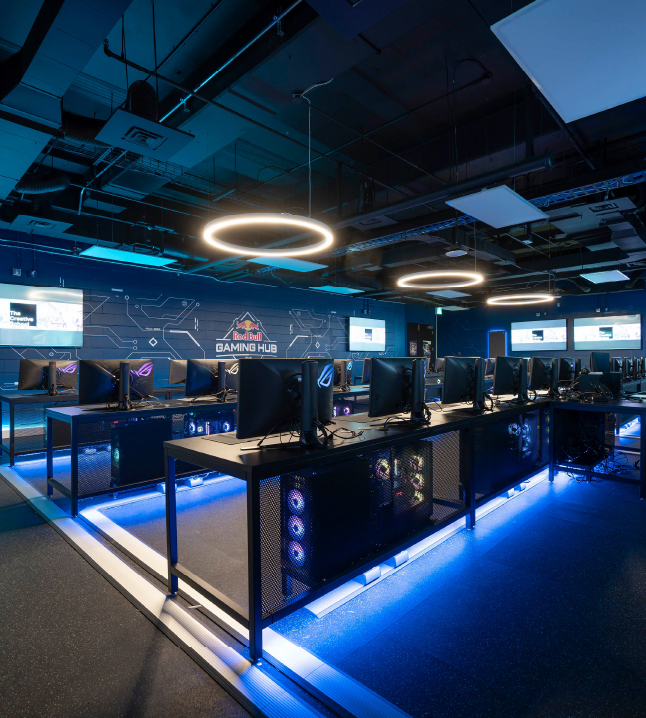 Built for competition and training, maximized for player performance
The Gaming Hub's 36 stations are arranged into bays of six machines each, allowing a full team plus coach to assemble at each bay.
Powering unlimited virtual worlds
The high-performance PC's in the Gaming Hub, generously provided by AMD, provide the necessary computing power to build the worlds needed for effective virtual production.
Creating interactive experiences
Beyond the AMD-powered machines, every computer is outfitted with a complete package of software tools to support the entire game design process, from conception, to design, modeling, and to development itself.