You are now in the main content area
Your direct pathway to Toronto Metropolitan University
The Toronto Metropolitan University English Language Institute (ELI) is a leader in high-quality English language programming. We provide an ideal starting point for international students to achieve academic and personal success, offering English upskilling through pathway programs that help students meet the language requirements for Toronto Met's undergraduate programs. We also offer bridging programs for students who do not have the minimum English score to enter into our pathway programs.
ESL Foundation Program
Immerse yourself in a supportive environment with 25 hours of instruction per week, completing up to 3 credit courses that will count towards your degree. This is offered in two different lengths – one term (4 months) or two terms (8 months) – depending on your English placement test score.
English Boost
Want a shorter program? As part of this eight-week (2-month) intensive course, you will participate in 30 hours of classroom instruction weekly, and complete reading and writing assignments as homework.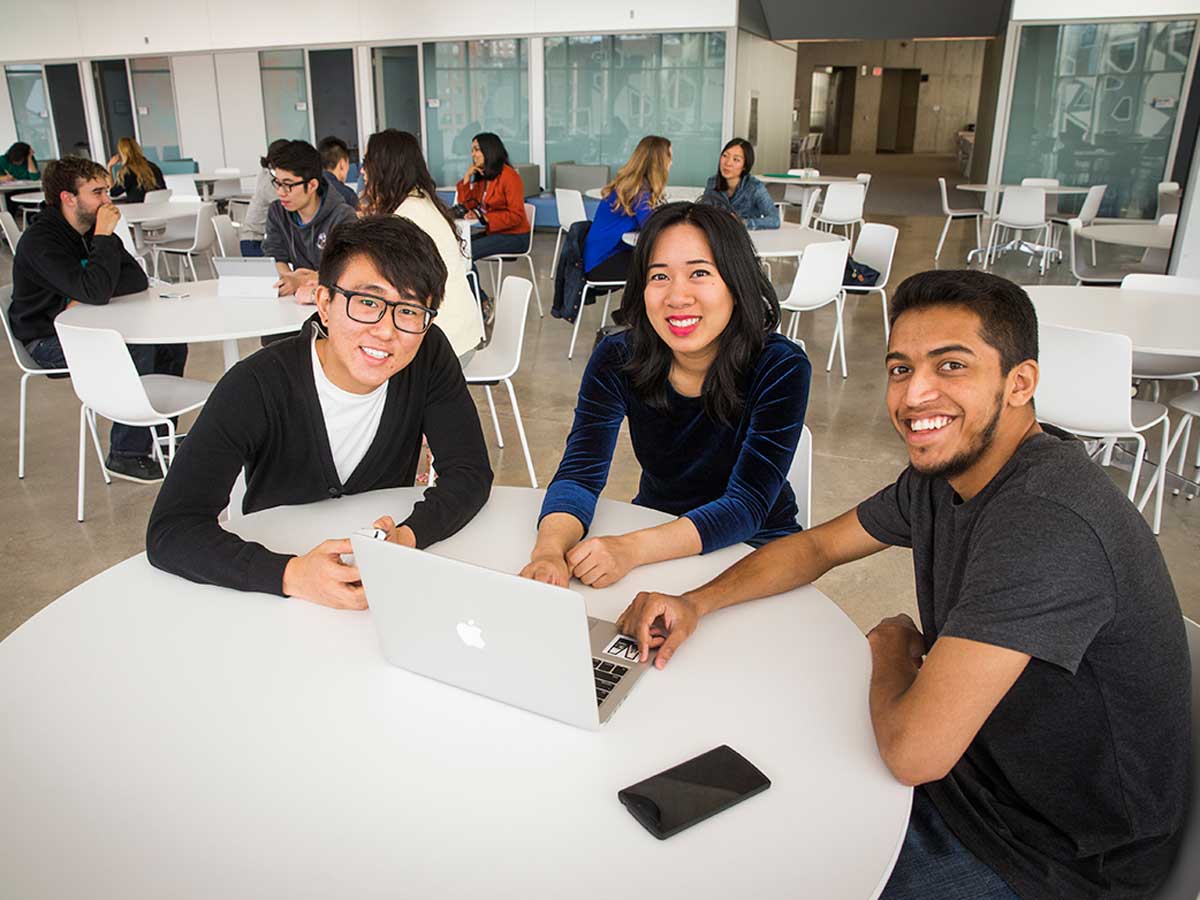 Custom Immersion & Training Programs
We teach theoretical and practical knowledge of the English language. Tailored to meet the unique needs of every group, our programs offer a variety of valuable opportunities for experiential, social, and cultural learning experiences.
Have questions?
We have answers! Schedule a one-on-one meeting to ask us about anything, from finding the best pathway program for you to how to apply and everything in between.
Complete this form if you are interested in learning more about our English language pathway programs. You'll be added to our mailing list and receive relevant information about everything you need to unlock your potential at Toronto Metropolitan University.

Toronto Metropolitan University ("the University") collects personal information under the authority of the (PDF file) University Act and in accordance with the University Notice of Collection for international recruitment and other related purposes. The University will collect, use, disclose, and protect your personal information in accordance with the Freedom of Information and Protection of Privacy Act. If you have questions about the collection, use and disclosure of this information by Toronto Metropolitan University, please contact the English Language Institute, 424 Yonge St, 2nd Floor, Toronto, ON M5B 2H3, tmueli@torontomu.ca.