EngOut leadership team advocates for diversity in engineering
Through social and professional events, this LGBTQ+ positive student group works to break barriers to academic and professional equality
June 07, 2022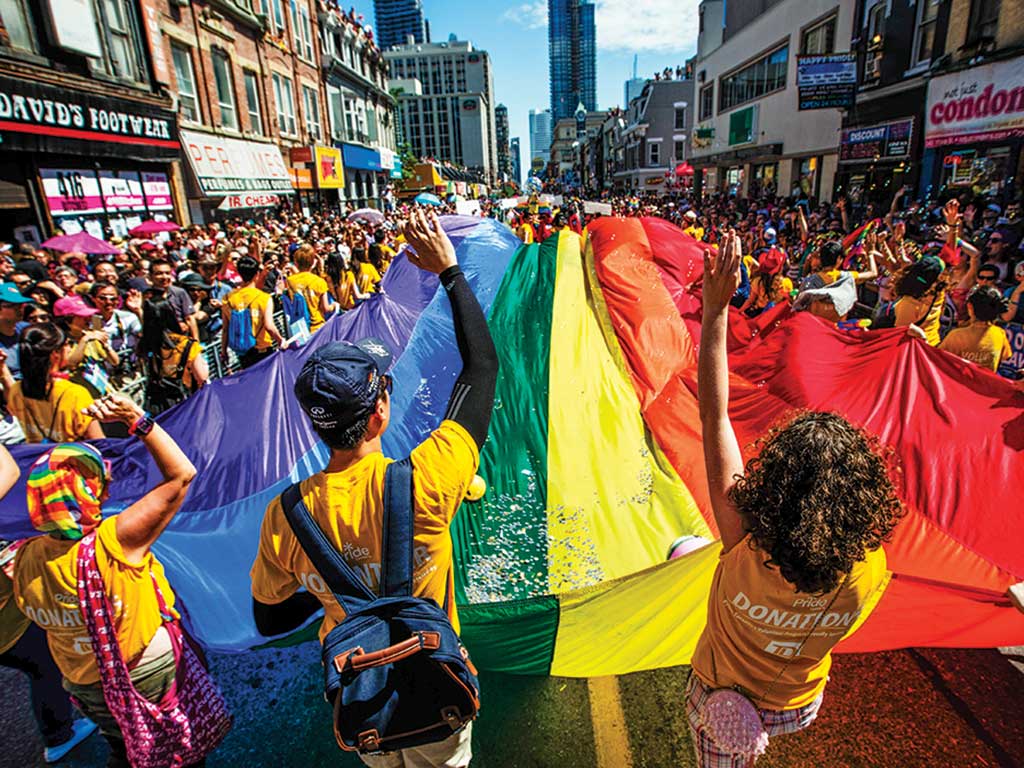 Q. What inspired you to join EngOut and take on the leadership role of President?
A. I was a co-founder of the first LGBTQ++ alliance in my high school and witnessed the positive impact it had on the community. After attending some EngOut events in first year, I knew I wanted to be part of such a great group, so I became the team's Biomedical Director in second year. In third year, I planned and executed many of the group's marketing initiatives and this year, I became President.

Q. What do you hope to accomplish in your role in the coming year?

A. As President, I hope to make an even bigger impact than I have in my past roles. I hope to continue facilitating a safe space for everyone, running events and initiatives that raise awareness for various causes, and promoting a sense of community within TMU's engineering student body.

Q. What challenges has the group faced, and how did you overcome them?

A. The pandemic made it very difficult to bring people together. We overcame this by creating a discord server – a group-chat platform – where we promoted various online events to continue to engage the TMU student body. Many of these events were extremely successful, such as our Industry Night in 2021.

Q. What supports and resources has FEAS provided to help you succeed?

A. The biggest impact that's been made on me by FEAS is the Peer Network Program. In my first year, I sought a mentor through the program, and they taught me so many things that helped me through my undergraduate degree. Additionally, as a co-op student, the FEAS Career Centre has greatly helped to steer me on the right path in terms of my career goals.

Q. What legacy do you hope to leave behind after you graduate?

A. I hope I will have inspired a new generation of engineering students to join EngOut. Ultimately, I will be happy if I helped someone feel more comfortable in their skin and know that they are loved and accepted.

Christian Richards, Vice President 2022 - 2023
Q. What inspired you to join EngOut and take on the leadership role of Vice President?
A. I joined the EngOut leadership team to show that there are student leaders in engineering who represent the diverse group of students who are part of EngOut.

Q. What do you hope to accomplish in your role in the coming year?

A. I want to increase the faculty's advocacy for students by running more queer events targeted to engineering or STEM students who are currently transitioning and safety seminars on what TMU offers these students.

Q. What skills have your learned as an EngOut group member?

A. Being in EngOut has helped me build time management skills and understand different walks of life. It has also taught me about delegation and the importance of being direct when talking to people about problems.

Q. What challenges have you had to overcome as a group leader?

A. I have had to overcome anxiety from imposter syndrome – the constant feeling that I'm not good enough and that I shouldn't be in this role.

Q. How has the group changed while you've been a part of it?

A. The group used to be a lot smaller. Since I've been involved, it's become more popular and grown a lot, which is positive.

Q. What impact, if any, will your participation in this group have on your career?

A. I hope to connect with some of the companies I've worked with or met at the industry nights over the almost three years I have been in EngOut. Beyond that, I hope to continue my work on equity, diversity and inclusion (EDI) in engineering.

Leandra Budau, VP Communications 2020 - 2023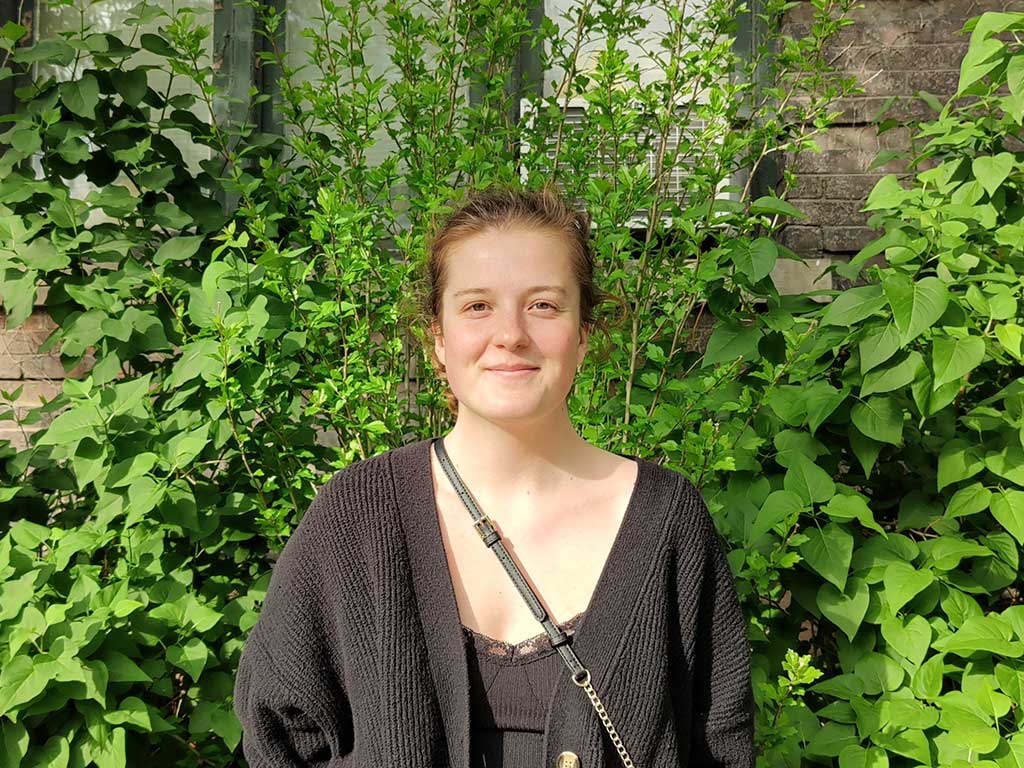 Q. What inspired you to join EngOut and take on the leadership role of VP Communications?
A. I found the start of the pandemic to be super isolating socially, and it made me want to try new activities and make new connections. I saw an Instagram post saying EngOut was hiring, and even though I wasn't sure I was qualified, I applied. I've now been in this same role for the past two years, and I'm so happy I took a chance.

Q. What are your leadership goals?

A. My initial goal as VP of Communications was to create a functioning website for the team, a central hub where students could learn about EngOut and see our upcoming events. I also wanted to start up the monthly newsletter again as a great way to connect our members to a larger community. We sent out the first newsletter in August 2020 and have continued them monthly, and by the end of that year, we had a fully functioning website.

Q. How did your academic experience and/or extracurricular activities within your program help you as VP of Communications?

A. At the same time that I joined EngOut, I also was hired to be a peer advisor with the Peer Network Program. This position helped my professional development immensely, the benefits of which spilled over to my role in EngOut. It also helped me feel much more comfortable reaching out to and mentoring students within EngOut.

Q. What skills and experiences have you gained from participating in the group?

A. Being a leader, it's really important to make sure everyone in your group feels welcome and safe, especially when working on a team with people of all different identities and backgrounds. I've ​​gotten better at using more inclusive speech and creating space for others to do the same.

Q. What impact, if any, will your participation in this group have on your career?

A. Being a part of EngOut and seeing the impact of positive representation will help me bring my entire identity unapologetically with me in whatever career path I follow. More than anything, I want to be an example for younger queer and non-binary students who are considering engineering as a career path.