Norman Esch Stage 3 Award lifts aerospace student's start-up to new heights
Expert faculty guidance and experiential learning opportunities inspire student to earn undergraduate, master's and PhD degrees at the university
May 04, 2022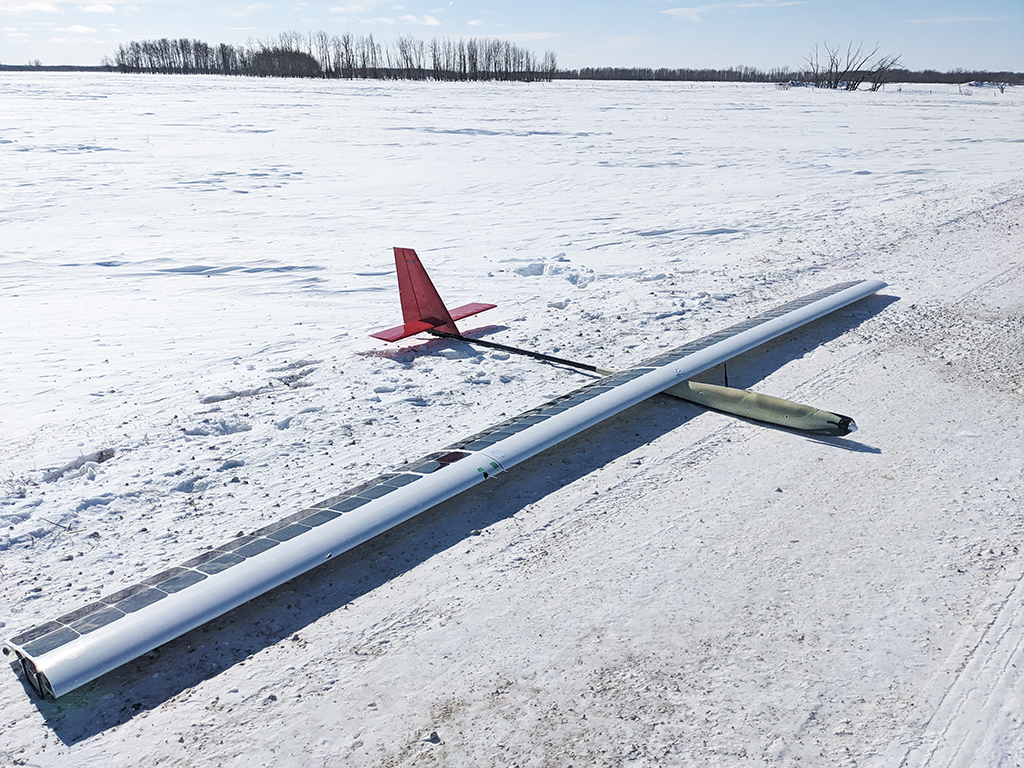 When aerospace engineering PhD candidate Michael Melville (BEng '16, MASc Aerospace Engineering '18) won a Stage 3 Norman Esch Engineering Innovation and Entrepreneurship Award, it launched his team's dream of establishing drones as an environmentally friendly solution in long-term commercial applications.
The Stage 3 Market Readiness Award through the Centre for Engineering Innovation and Entrepreneurship (CEIE) came with a $25,000 prize, enabling Melville's team to carry out their first pilot project and establish a reputation in the aerospace industry. "The pilot project was vital in allowing us to show future customers we have the necessary experience to perform the work," said Melville.
Melville credits mentoring from IBZ Director Harry Gandhi and program coordinator Wesley Kosiba as key to his Stage 3 Award win. "They were instrumental in developing our team from a very early stage start-up to having our first contracts and qualifying to win Esch Stage 3," said Melville.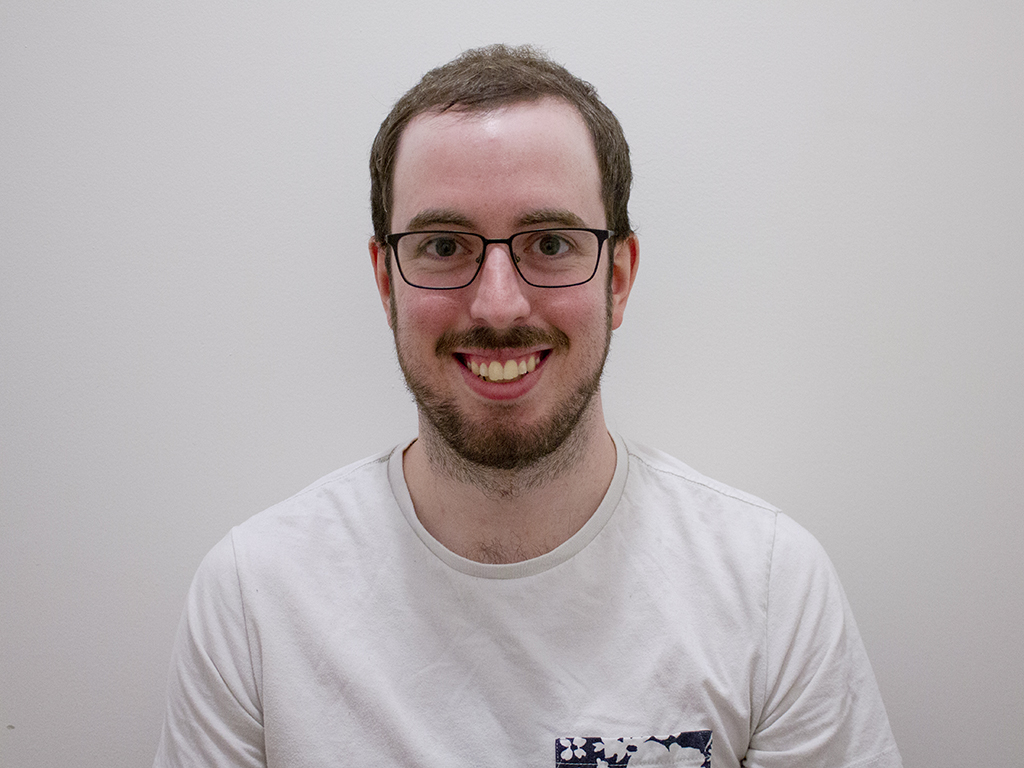 Melville's journey at the university began as an undergraduate. "I was drawn to the university because of the number of design teams in the aerospace department," said Melville. He served as team captain and design lead for three of the four years he was on the Ryerson Rocketry Club (RRC), where he helped design and manufacture a supersonic-sounding rocket. "As a member of the RRC, I gained a lot of hands-on experience in aerospace manufacturing and valuable team leadership skills," said Melville.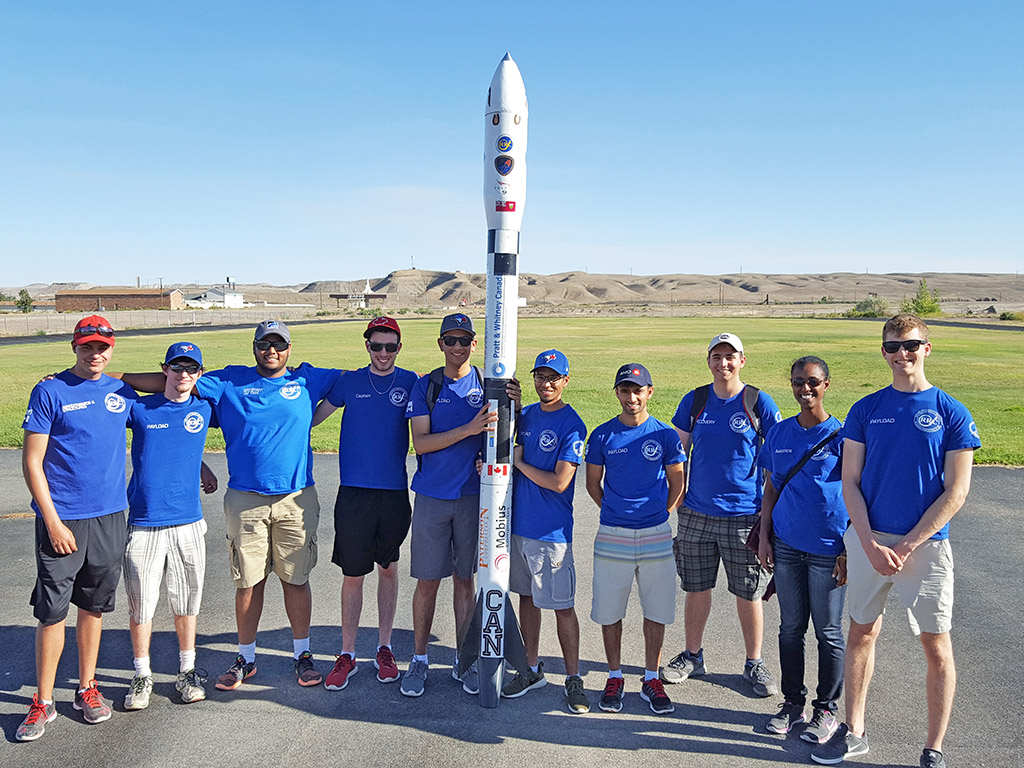 After completing his undergraduate thesis with aerospace professor Goetz Bramesfeld, Melville wanted to continue their research into UAV flight dynamics and aeroelasticity, so he pursued his master's and PhD studies at the university. Enrolled in The Volt Program – which supports students and their faculty supervisors in taking their research from ideation to commercialization – Melville worked on a research project to design and build an ultra-long endurance drone. His team even attempted to set a world record for the longest uncrewed flight of an aircraft under 25 kilograms.
"We received industry feedback that our drone technology could have good commercial applications," said Melville. The team's initial customer discovery confirmed that a market existed for this technology. So, they tweaked their design to be more commercially applicable and formed Superwake, Ltd., a collaboration between the Ryerson Applied Aerodynamics Laboratory of Flight (RAALF) and various corporate partners.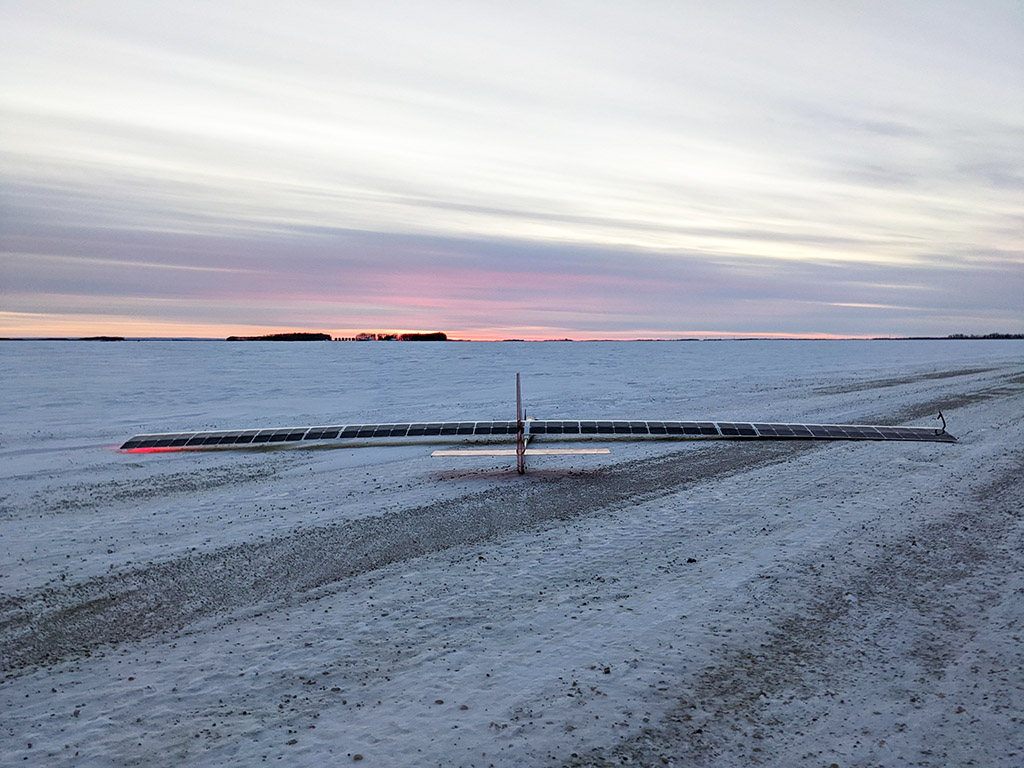 Today, Melville's team continues to work with Bramesfeld at the Innovation Boost Zone (IBZ), an early-stage startup incubator. "Our goal is to overcome the industry stigma that drones can only fly for short periods," Melville said. "We're working to prove that the drones we design can replace crewed aircraft in applications such as long-term surveying or surveillance."
His biggest advice for current students hoping to qualify for an Esch award is to ensure they have a clearly identified market for their product. "The more concise your market is initially, the easier it will be to gain traction and demonstrate that your product or technology is viable," said Melville. "Having one really good market your product works in is much better than ten markets for which it may or may not be viable."