You are now in the main content area
Dr.
Olivia
Das
Associate Professor
BSc, MSc, PhD, PEng
Areas of Academic Interest
Performance and dependability evaluation of distributed software systems
Systems including Cloud, Mobile Cloud, Big Data and Internet of Things (IoT)
Evaluation through measurements, analytical models, simulation and machine learning techniques
Software performance engineering
Spotlight
Engineers move technology forward, ever improving the devices and systems on which society relies so heavily. Olivia Das is no exception to the rule. While her early post-secondary education was in applied mathematics, Das ultimately landed in computer engineering. The shift began during her master's studies, with her first introduction to programming.
Today, Das applies her mathematical background to queuing theory and stochastic processes. "My research focuses on managing, measuring and modelling the performance and dependability of distributed systems," says Das. "Both of these qualities are important not only for web but also for software applications."
Das and her team of student researchers are working hard to make loading errors and lags a thing of the past. As systems continue to shift toward cloud computing, proper provisioning of backend servers has become increasingly essential. "We use mobile applications every day, and we want them to respond quickly and reliably."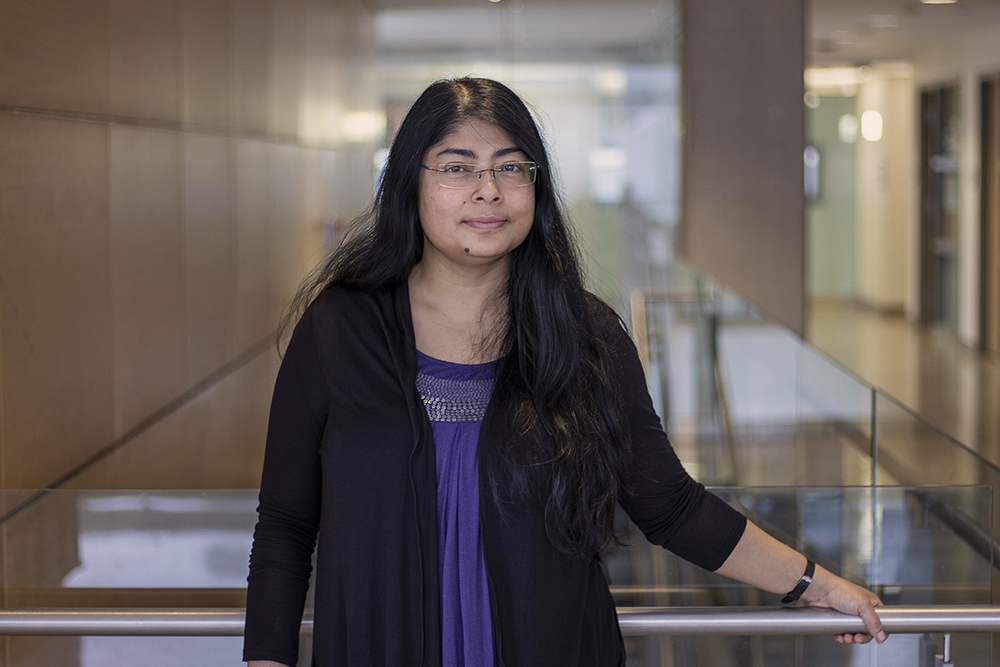 "My classroom is interactive. That's the best way to learn."