You are now in the main content area
Dr.
Marco A.
Antoniades
Assistant Professor
BASc, MASc, PhD
Areas of Academic Interest
Engineered electromagnetic materials (metamaterials/metasurfaces)
Electrically-small antennas
Adaptive/reconfigurable antennas
RF/microwave circuits and devices
Implantable/wearable antennas
Radio-frequency identification
Spotlight
Wireless networks, currently in their 5th generation (5G), have evolved rapidly in the past 30 years, and are now an indispensable part of our everyday lives. "Wireless communications are changing very fast," says Marco Antoniades. "The next generation of 5G wireless networks promises to connect every device to the internet at rapid speeds that up to this point have only been obtained with conventional wires." But first, Antoniades says, significant developments must be made on the radio-frequency (RF) hardware.
That's where the electromagnetics expert and his research on antennas and microwave components come into play. When it comes to wireless communications, the base-stations connecting our mobile devices – and soon enough, all of our electronics, from fully automated vehicles to personal robots – will need to dynamically adapt to their environment, says Antoniades. "In order to allow high-bandwidth, high data rate wireless connectivity, you need to have steerable, directive beams that follow users within small cell sites, continuously tracking and communicating with each other. "
Antoniades is also committed to training the next generation of RF engineers. "I love interacting with students, and passing on my enthusiasm for electromagnetics. The best way to learn is through hands-on experiences in the lab. My students work on cutting-edge industry-relevant projects, and I'm happy to give them full ownership."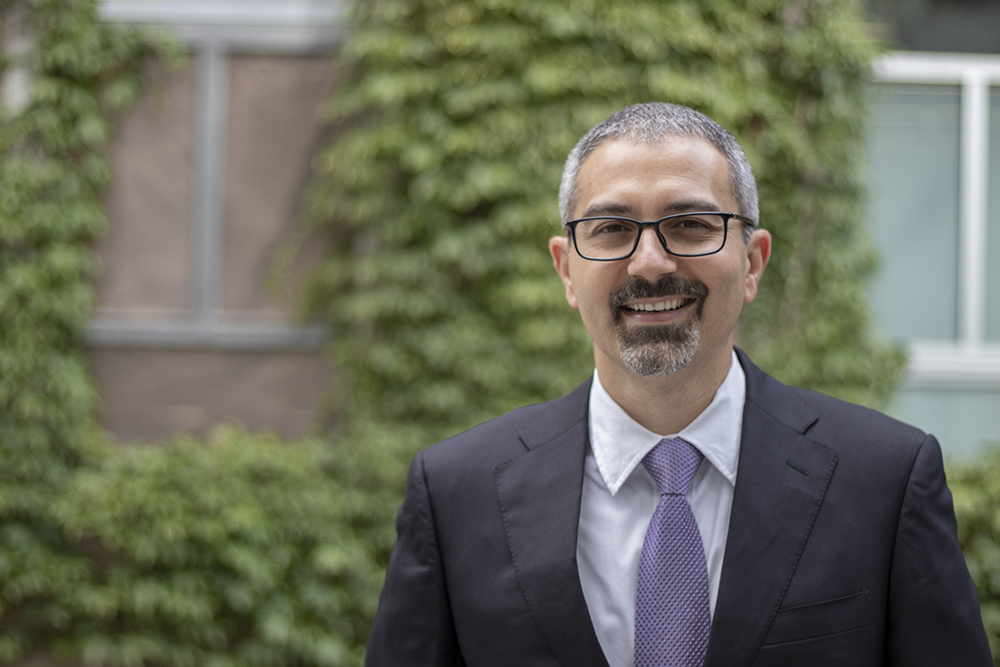 "My work on adaptive antennas for 5G networks will pave the way for a completely interconnected world. The future is in a wireless Internet-of-Things."