You are now in the main content area
Dr.
Javad
Alirezaie
Professor
BSc, MASc, PhD, PEng
Areas of Academic Interest
Biomedical signal and image processing
Artificial neural networks
Computer vision and modelling
Bioinformatics and bioengineering
Spotlight
Javad Alirezaie's professional trajectory is a matter of basic math. An innate ability to fix electronics, combined with top grades throughout Alirezaie's high school studies, equated to a bachelor's degree in electrical engineering. Later, when it came time to further his graduate studies, Alirezaie's engineering expertise plus his wife's medical science expertise led to master's and PhD degrees in systems design engineering, specializing in biomedical engineering. "My wife was a medical scientist and I was an engineer," he explains. "When we talked about the two disciplines, I noticed the gaps between them and thought it would be nice to learn from, and transfer knowledge to, the medical side."
Transferring knowledge comes easily to Alirezaie, a professor and researcher who works collaboratively with hospitals including SickKids and Sunnybrook in the field of medical image acquisition and processing. His work is in the area of low-dose CT imaging, where denoising techniques allow Alirezaie to reduce the risk of X-ray radiation exposure for pediatric patients undergoing CT scans. Similarly, he is working to develop and implement robust techniques to efficiently acquire and reconstruct MRI scans, ultimately improving the speed and quality of MRI and reducing patient wait times. The close partnerships with Canada's top research hospitals allow Alirezaie to make the most impact. "My research is directly related to the benefits that patients will receive. It makes me happy, doing something that can help people who need it most.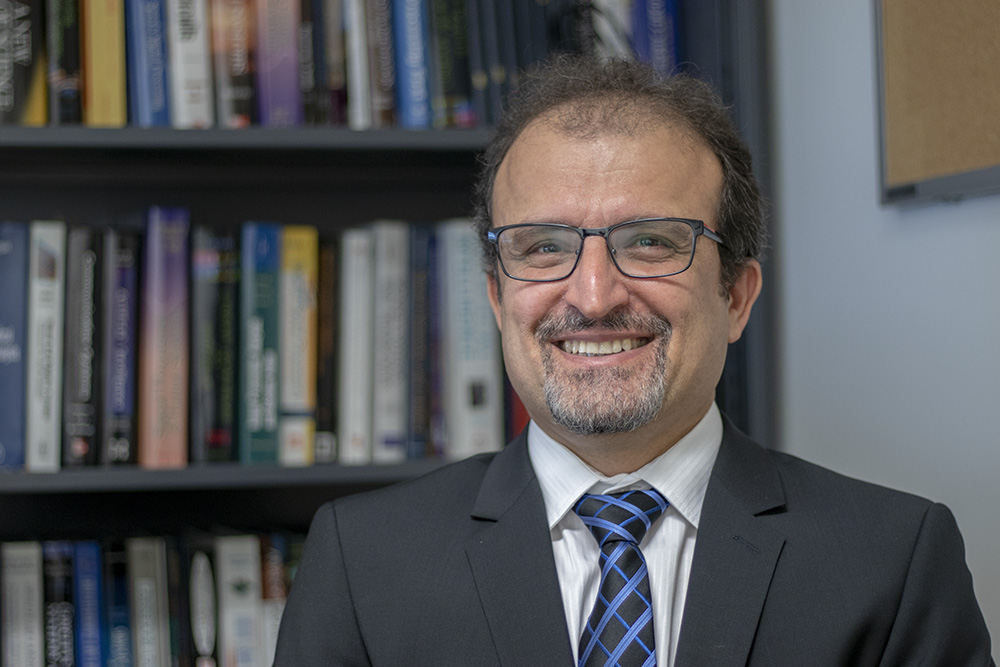 "The biomedical field is open-ended. There is nothing that you can say is solved."