You are now in the main content area
Dr.
Faezeh
Ensan
Assistant Professor
BSc, MSc, PhD
Areas of Academic Interest
Applications of data science in software engineering
Education
| Year | University | Degree |
| --- | --- | --- |
| 2011 | University of New Brunswick | PhD |
| 2006 | Ferdowsi University of Mashhad | MSc |
| 2004 | University of Tehran | BSc |
Courses Taught
| Course Code | Course |
| --- | --- |
| COE 528 | Object Oriented Engineering Analysis and Design |
Spotlight
When Faezeh Ensan began her bachelor's studies in computer science, her goal was to become skilled in programming and software development. During her graduate studies, though, those goals evolved, and Ensan began working in the field of natural language processing. That eventually led her to today's field of research: data science and information retrieval.
Her research focuses on building exciting tools that have shaped the information revolution, such as search engines, text retrieval techniques, automatic question-answering systems and recommendation engines. Contrary to traditional methods for information retrieval, Ensan applies computational semantics by capturing the meaning behind natural language to build next generation intelligent information processing techniques.
Knowledge graphs, formal ontologies and linked open data are at the heart of Ensan's research program, and enable the semantic interpretation of textual content. To infer more meaning from larger volumes of text, Ensan has shifted her focus from manually created ontologies to crowdsourced information sources, like Wikipedia, and structured and formal representations of their knowledge in knowledge graphs. "By semantically modelling textual content through structured, interlinked data sources, we can gain greater insight into the endless streams of daily generated data," says Ensan.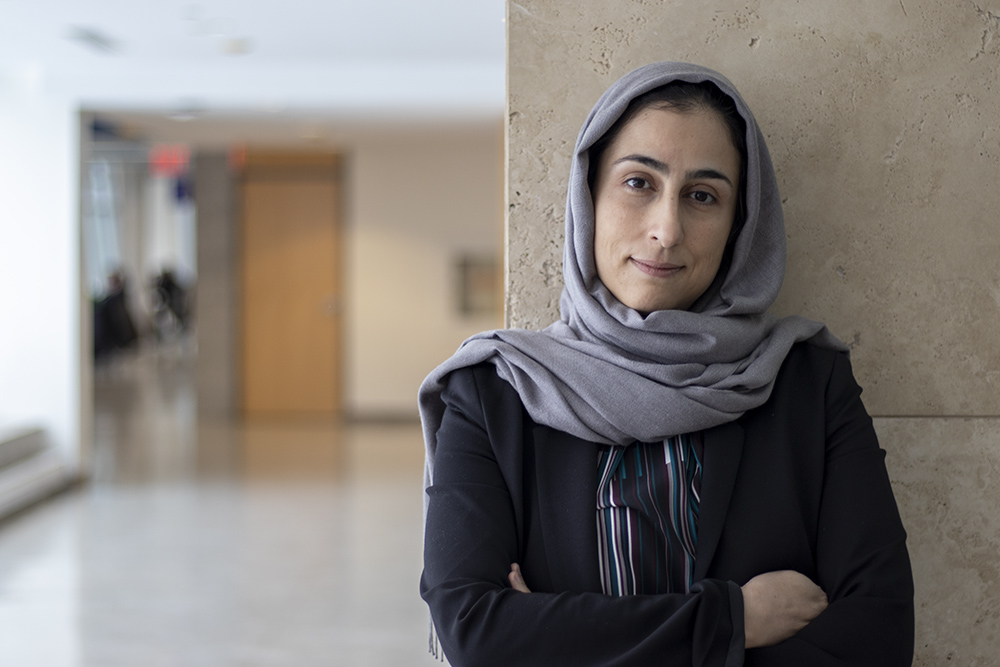 "We live in the age of data and information. Algorithms can help us turn data into actionable insights."
Ensan, Faezeh, and Feras Al-Obeidat. "Relevance-based entity selection for ad hoc retrieval." Information Processing & Management 56.5 (2019): 1645-1666.
Ensan, Faezeh, and Weichang Du. "Ad hoc retrieval via entity linking and semantic similarity." Knowledge and Information Systems 58.3 (2019): 551-583.
Bagheri, Ebrahim, Faezeh Ensan, and Feras Al-Obeidat. "Neural word and entity embeddings for ad hoc retrieval." Information Processing & Management 54.4 (2018): 657-673.
Ensan, Faezeh, and Weichang Du. "A semantic metrics suite for evaluating modular ontologies." Information Systems 38.5 (2013): 745-770.
Du, Weichang, and Faezeh Ensan, eds. Canadian semantic web: Technologies and applications. Springer Science & Business Media, 2010.