You are now in the main content area
Dr.
Dimitri
Androutsos
Associate Dean, Undergraduate Programs and Student Affairs
Professor
BASc, MASc, PhD, PEng
Areas of Academic Interest
Digital image & video processing
Computational photography
Computer vision & medical applications
Spotlight
There was never really any question that Dimitri Androutsos would one day become an engineer. His love of math and physics, along with an insatiable desire to understand how things work, drove him toward undergraduate studies in electrical engineering. It wasn't until third year, however, that he found the specialization that would command his attention for the entirety of his career: image processing. "Digital photography was just coming out at that point, so to see that engineering could take an image, manipulate it and put effects on it coupled my love of photography with my love of math, science and programming."
Even as Androutsos pursued graduate studies, there was no telling just how pervasive image processing would become with the rise of Photoshop, Instagram, Netflix and even autonomous vehicles. Androutsos's research has explored image manipulation in many forms, whether it's converting 2D images to 3D, super resolution, image compression for storage and transmission purposes or even image analysis for biomedical applications, such as identifying tumor cells. "Imagery is everywhere. Image processing, video processing and computer vision are behind the most prevalent technologies today. The field is important, cool, and relevant. That keeps me going."
 Dimitri's Twitter Profile (external link)
 Dimitri's LinkedIn Profile (external link)
 Dimitri's Instagram Profile (external link)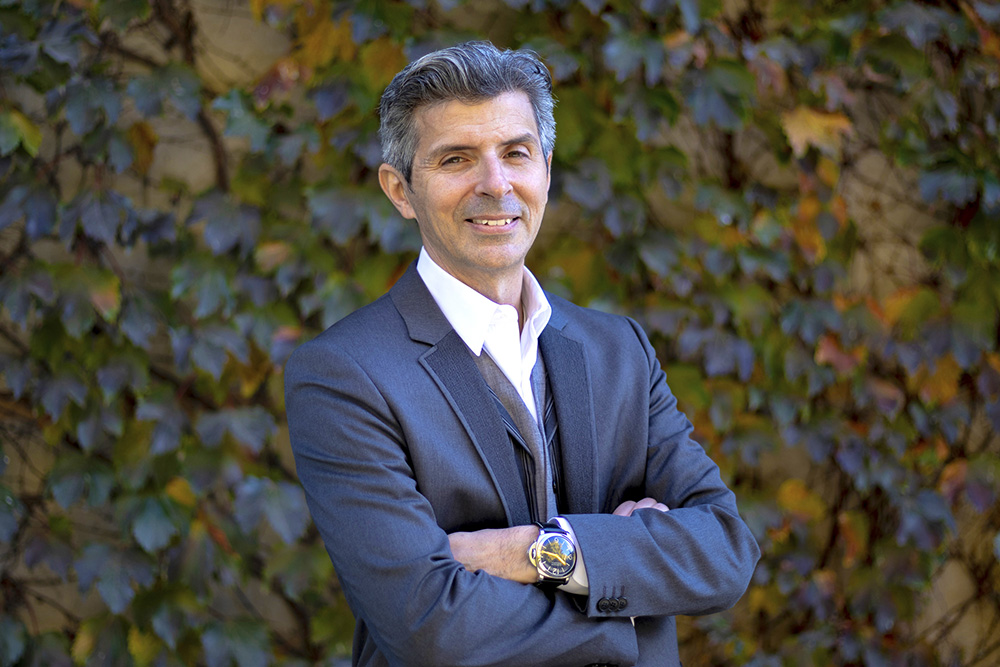 "Engineering is hard work. Things work out in the end as long as you work through it. Nothing comes easy."
J. Pontalba, T. Gwynne, K. Jakate, D. Androutsos, A. Khademi, "Assessing the Need for Colour Normalization in Convolutional Neural Network-Based Nuclei Segmentation Frameworks and Downstream Processing," Frontiers in Bioengineering and Biotechnology, Volume 7, Article 300, November 2019.
R. Rzeszutek, D. Androutsos, "A Framework for Estimating Depth in Video", Computer Vision and Image Understanding, 133(3):15-29, April 2015.
R. Phan, D. Androutsos, "Robust Semi-Automatic Depth Map Generation in Unconstrained Images and Video Sequences for 2D to Stereoscopic 3D Conversion", IEEE Transactions on Multimedia, 16(1), January 2014.
N. Q. Nguyen, J. Cardinell, J.M. Ramjist, D. Androutsos, V. Yang, "Augmented reality and human factors regarding the neurosurgical operating room workflow", Proc. SPIE 11310, Optical Architectures for Displays and Sensing in Augmented, Virtual, and Mixed Reality, 113100D, February 19, 2020.
D. Chowdhury, D. Androutsos, "Single Image Super-Resolution via Cascaded Parallel Multisize Receptive Field", IEEE International Conference on Image Processing, Taipei, Taiwan, September 20-24, 2019.
Senior Member, IEEE
General Co-Chair, IEEE ICASSP 2021
Design Chair, NSERC