You are now in the main content area
Dr.
Dewei (David)
Xu
Professor
BEng, MASc, PhD, PEng
Areas of Academic Interest
Spotlight
David Xu is an expert at testing limits. In his research on high-voltage energy conversion, close ties to industry mean the electrical engineer is always pushing performance to the max through mathematical modelling. "My research area is focused on energy conversion, how to convert energy more efficiently based on existing technology." While many researchers strive to develop the latest and greatest, pushing the boundaries of existing technologies can help companies keep costs low and stay competitive.
Keeping this methodology at the forefront of his research – which spans industries from aerospace to automotive to renewable energy – has allowed Xu to have the greatest impact. He envisions, through improvements to the transmission and storage of electricity, the inevitable decline of the combustion engine in favour of electrical, allowing for broader scale implementation of technologies like electric vehicles and even personal vertical-takeoff jets. "In the future, if you want to take a taxi, you'd go to the top of a building and click on your phone, and the airplane will land beside you." But as electric vehicles become more popular, the demand for electricity will also rise. The answer to that problem, says Xu, is renewable energy. "I can see the future. It's all electrical."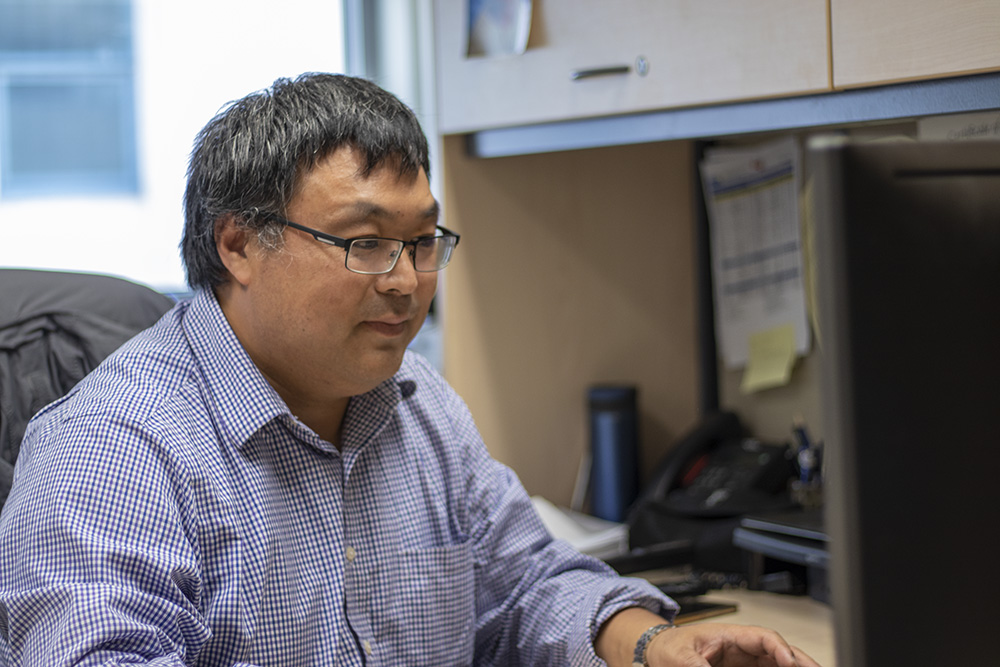 "I like to solve real problems relative to industry instead of just developing theories."
S Negari, D Xu , Utilising a Lagrangian approach to compute maximum fault current in hybrid AC–DC distribution grids with MMC interface, High Voltage 4 (1), 18-27
S Wang, C Li, C Che, D Xu, Direct torque control for 2L-VSI PMSM using switching instant table, IEEE Transactions on Industrial Electronics 65 (12), 9410-9420
J Afsharian, D Xu, B Wu, B Gong, Z Yang, A NEW PWM and Commutation Scheme for One Phase Loss Operation of Three-Phase Isolated Buck Matrix-Type Rectifier, IEEE Transactions on Power Electronics 33 (11), 9854-9865
Q Wei, L Xing, D Xu, B Wu, NR Zargari, Modulation schemes for medium-voltage PWM current source converter-based drives: an overview, IEEE Journal of Emerging and Selected Topics in Power Electronics 7 (2), 1152-1161
T Zhao, D Xu, J Afsharian, B Gong, Z Yang, Apparatus and method of fast commutation for matrix converter-based rectifier, US Patent 10,454,359