You are now in the main content area
Dr.
April
Khademi
Assistant Professor
BEng, MASc, PhD, PEng
Areas of Academic Interest
Medical image analysis and machine learning
Artificial intelligence in medicine
Spotlight
When April Khademi began her master's degree, the medical community wasn't quite ready to embrace or adopt machine learning for medical images. Physicians during this time said the field "wouldn't go anywhere." Then, along came IBM Watson, the AI platform designed to compete against Jeopardy! champions, and health-care professionals opened their minds to the power of artificial intelligence. "Now, clinicians are embracing these technologies and looking forward to integrating it into their practice," she says. "It has the potential to change the way medicine is practiced and ultimately improve the quality of care for patients."
Clinical applications come naturally to Khademi, whose experience in industry and commercialization helps make translation of machine learning algorithms for medical imaging a reality. Her automated MRI analysis algorithms detect new biomarkers for neurodegenerative diseases, and characterize breast cancers in digital pathology images – work that, up until recently, was manually done using only a microscope. The result is faster, more objective diagnoses, fewer mistakes and, overall, higher quality of care.
Khademi brings that same industrial focus to her teaching, which relies heavily on design-based labs and practical implementation. Her teaching philosophy is encapsulated by the wise words of Albert Einstein: "Learning is experience. Everything else is just information."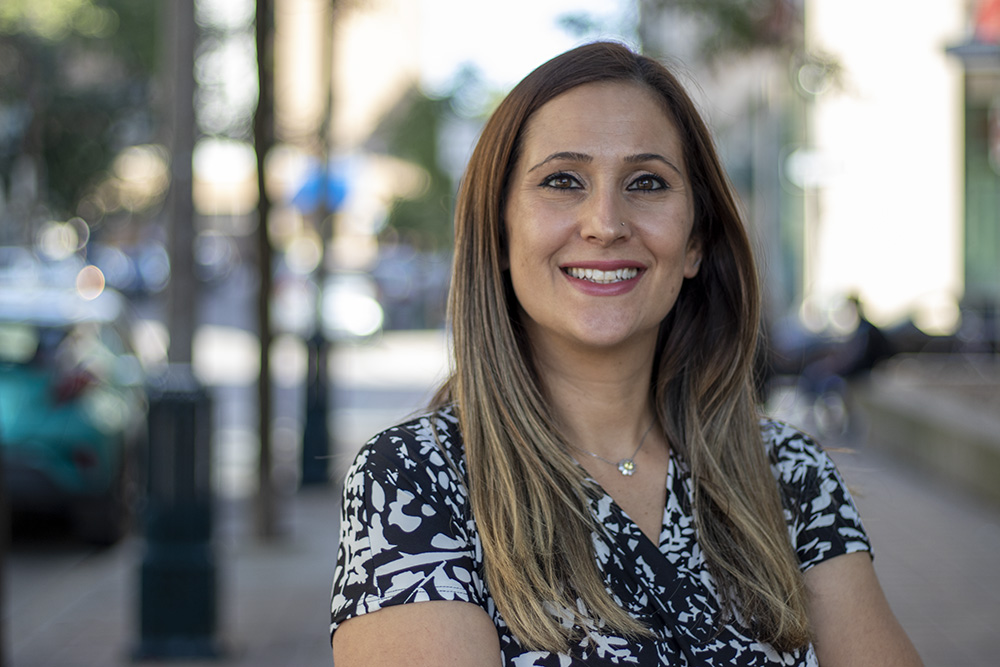 "Using technology in medicine to help people and serve a greater good in society is what drives me – every single day."