New charter offers strategies to target affordability and equity in Missing Middle housing supply
Conventional approaches to providing missing middle housing could result in conventional high home costs.
September 15, 2022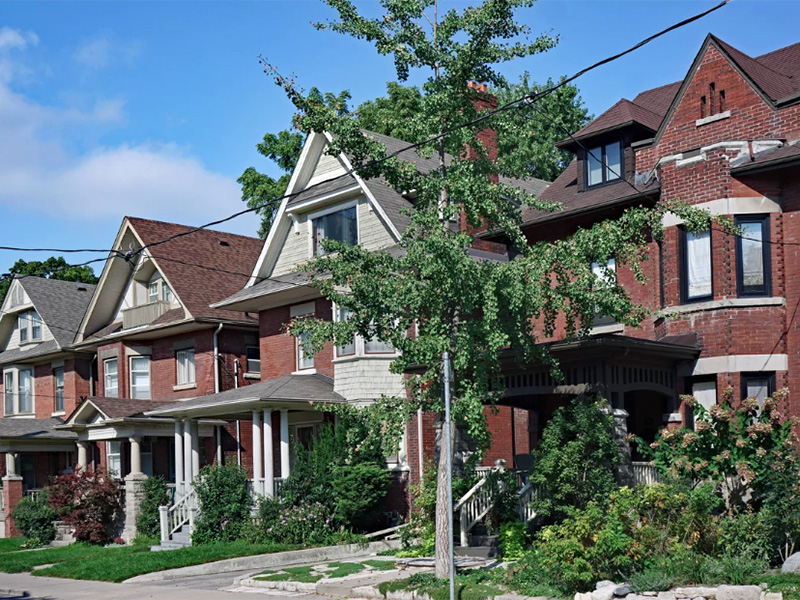 For many years now, planners, architects, housing advocates and experts have been calling for an end to exclusionary single-family home zoning in residential neighbourhoods in order to add more housing supply and improve housing affordability. In response, municipalities throughout North America and beyond are reforming policy and introducing missing middle programs. Early adopters included Minneapolis and cities in New Zealand. In Canada, Vancouver, Victoria and Toronto are not far behind. Recently, and swiftly, Toronto introduced its laneway and garden suite programs and presently is developing its multiplex policy.
However, it's debatable whether any of these programs will yield real affordability or equity (external link) . Recent (PDF file) analysis (external link, opens in new window) suggests that current approaches to converting single-family houses into multiplex flats or suites are likely to result in market-rate prices or rents for these new homes. These projects may require homeowners to partner with a developer and/or architect to offer up land in exchange for expertise and access to financing. The result can be slim profit margins that necessitate homeowners to charge market rents or sale prices in order to make the expensive and confusing process and highly disruptive construction worthwhile. Not surprisingly, the uptake (external link) for these municipal programs has been unremarkable.
Even if construction costs are reduced with innovations like modular construction, or if development charges are waived, the approval process is accelerated and everything is as-of-right, the house price/rent remains high, and continues to exclude lower-income residents, including under-represented and racialized communities. Simply ending exclusionary zoning won't in itself create inclusion or affordability. Other things need to happen.
A charter for affordable and equitable gentle density
City Building TMU and School of Cities at University of Toronto have teamed up, consulting experts and investigating missing middle programs in practice to develop a charter for affordable and equitable gentle density (external link) . The charter is a roadmap that requires all levels of government to drive change, but municipalities are critical in getting things moving. With municipal elections in full swing, many candidates are championing affordable housing; they may look no further than the houses in the neighbourhoods they canvass.
The particular policies and programs proposed in the charter, some of which I will discuss below, are specific to the gentler end of the missing middle density spectrum – essentially, what can be applied to an existing single-family home and within the footprint of its single parcel of land. This could be converting a basement, retrofitting a garage, building a garden suite or laneway house, adding one or more units to a principal dwelling, and/or subdividing and converting a principal dwelling into a duplex or triplex or more. Architect Michael Piper (external link) , an advisor to this charter, brilliantly coined this particular scale of gentle density the "missing little" – a term sure to become a thing.
A municipal one-stop-shop and simplified renovations
To scale up the "missing little," our charter proposes a municipal portal for all the contractors, experts and access to financing, as well as city planning staff dedicated to making the process easy to navigate. The program could offer replicable pre-approved designs for various housing typologies designed to be quickly and cost-effectively deployed. It wouldn't preclude concurrent efforts to build more expensively designed units, but rather provide a service geared to affordability.
The goal of simplified plans would be to reduce construction costs with, well, less construction. Think renovation rather than re-build. Retrofit rather than re-model. Instead of gutting a house down to its foundation and back up again, we could employ old-school techniques homeowners have been using for decades (which might not meet modern day code) like installing an upstairs kitchen and running a wall down the staircase and out a separate entrance to create a duplex or triplex, or retrofitting a garage or a "Fonzie Flat (external link) " above it. Today, municipalities could collaborate with the architecture profession and contracting professionals to optimize ready-made plans to ensure they meet current standards and regulations, modify certain bylaws that might prohibit these renovations and help to source materials, such as pre-fabricated components, to reduce costs.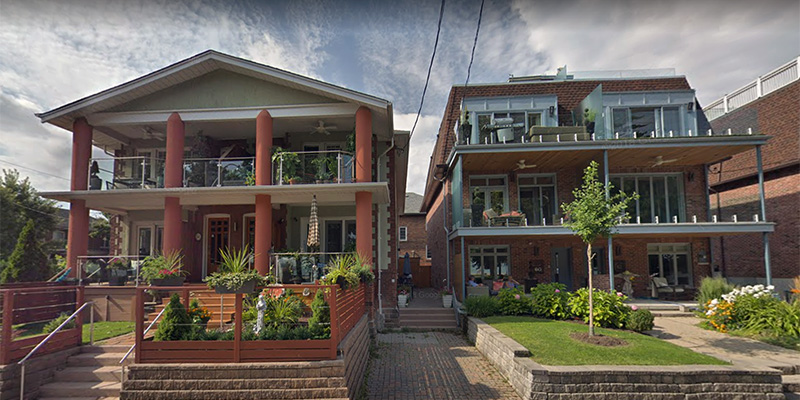 Redirect National Housing Strategy funds to incentivize homeowner uptake
Our charter proposes a strong role for the federal government and the National Housing Strategy (external link) (NHS) to dedicate resources to solving financial barriers to homeowner participation and uptake, working with banks, credit unions, Canada/public pension funds, the Canada Mortgage and Housing Corporation (CMHC) and other financial intermediaries to expand financial counseling to include gentle-density projects and support the reboot of community tenure models like co-ops.
A more radical proposal, to truly address affordability, is for the NHS to support municipalities to devise workable options to incentivize homeowners to enter a program that asks them to generate at least one affordable (below-market) unit, testing and scaling new funding models such as revolving funds, zero-interest loans, grants, tax credits or other financial vehicles and benefits to make the outcome revenue-positive and beneficial for homeowners. This could include an initiative for over-housed seniors that compares the costs and benefits of aging in place and unlocking equity from their home via rental revenue – preferable to punitive home-equity loans, downsizing and/or leaving their communities.
Thinking outside the apartment box
We propose another way to deliver affordable housing other than the doctrine of constructing a new apartment building. New large-scale developments take years to construct, are super expensive, and typically require public land, or inclusionary zoning on private land, along with the requisite density bonus to developers in exchange for a small number of affordable units that are commonly only 80% market rate.
Alternatively, imagine how quickly rental or ownership units – that offer a range of affordability – could be added to houses all over our cities and suburbs at a much lower cost-per-unit, with significant carbon savings from working within the existing built form. It's a no-brainer, but our brains need to be rewired to think differently about what affordable housing looks like, and where we enable it to happen – in our neighbourhoods.
Stay tuned for more work from the School of Cities and City Building TMU on this topic.
The charter was written by Cherise Burda, Executive Director of City Building TMU and Dr. Karen Chapple, Director, School of Cities, University of Toronto. Key experts consulted include Cheryll Case, Ken Greenberg, Michael Piper and Richard Joy, Marcel Greaux and Andrew Leung.