CivicLabTO 2021 captured insights on urban recovery and city building post-pandemic
Two-day summit caps year one of the new CivicLabTO partnership, designed to harness innovative thinking to address urgent needs in Toronto
December 06, 2021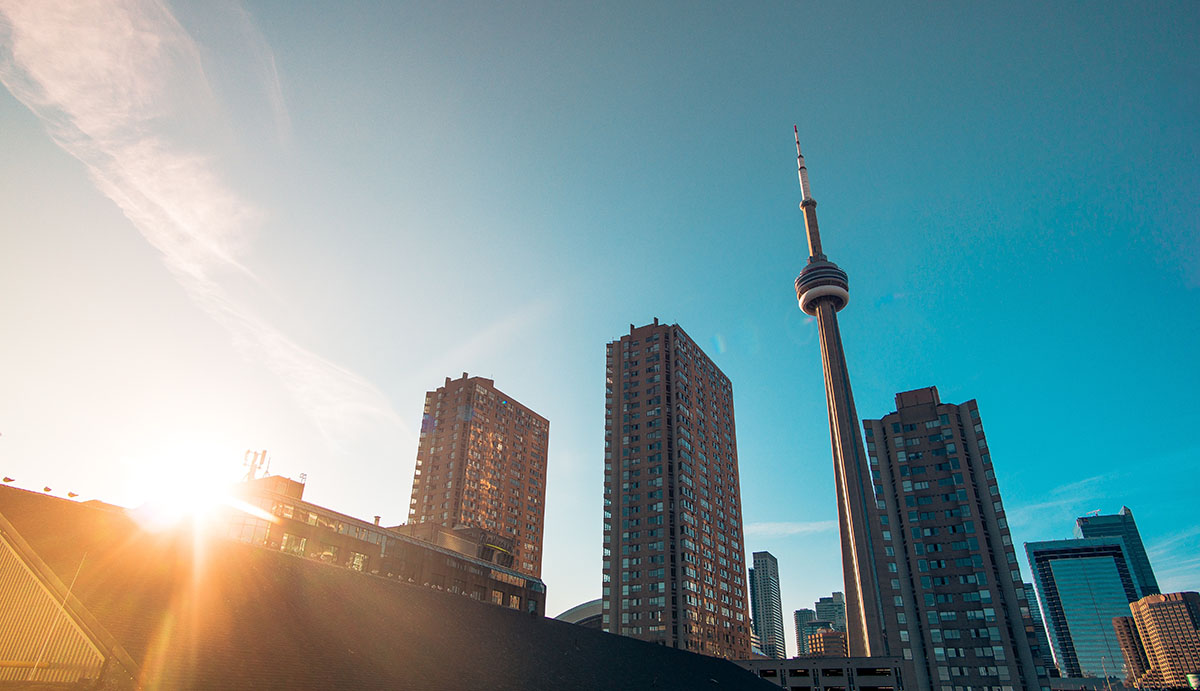 On November 23 and 24, Toronto Metropolitan University took part in the first-ever CivicLabTO Summit (external link) , a two-day online event capping a semester spent sharing expertise and ideas under the CivicLabTO (external link) partnership. It was a great success, fostering new ideas, networks and pathways to collective action.
The event brought together an impressive roster of public-sector leaders and researchers to discuss urban recovery and city building post-pandemic. The COVID-19 crisis exposed many structural and systemic issues in our urban fabric, and left us with many urgent issues to address. A common concern across sessions was on how to integrate lessons learned in the past two years, and harness collective expertise not just to solve immediate problems, but to move past "recovery" towards a healthier, more inclusive, equitable and sustainable city overall, resilient in the long term. Continued sharing of insight and research was deemed crucial to this effort.
Sessions covered an outstanding range of topics. Several Toronto Metropolitan-based experts took part, behind the scenes and as part of the program. Prof. Zhixi Zhuang served as Theme Lead for the session addressing public space; Prof. Vik Singh spoke to "Economic Resiliency;" Prof. Ramona Pringle contributed to the discussion, "Policy, Practice & Publics in Toronto's Cultural Sector;" Prof. Cheryl Teelucksingh participated in "Climate Change and Green Recovery," and Christine Leu (sessional instructor, Ryerson Department of Architectural Science) was a panelist in "Re:Publics Envisioning the Future of Public Space." City Building TMU's Executive Director Cherise Burda was a panelist in "Housing and Health," and assembled and moderated the session, "Transit and Transportation."
Two current students of Film Studies at TMU, Beth Warrian and Fatemeh Saba Forouzan, presented screenings of their works, Bloordale Beach and Flag Bearer, respectively. These two short films both presented unique and intimate views on issues in the city, provoking further discussion about housing, public space and social equity.
CivicLabTO (external link) is a collaborative partnership initiated by the City of Toronto with eight local higher-education institutions (HEIs): Toronto Metropolitan University, York University, University of Toronto, George Brown College, Humber College, Centennial College, Seneca College and OCAD University. To date, CivicLabTO has involved a common curriculum course, several joint research projects, a discussion series and the inaugural summit. The research projects were conducted under a new partnership model (external link) , developed by the City of Toronto with Toronto's HEIs and eCampus Ontario, designed to rapidly intake research priorities and source academic experts and students to help address urgent research needs. This partnership model has now been made permanent, promising valuable new opportunities for City-HEI collaboration on research priorities of mutual interest.
To maintain the forward momentum produced in its first year, the CivicLabTO initiative will continue, with a second summit to be held in 2023, co-hosted by Centennial College and Toronto Metropolitan University.
City Building TMU is now working on a report detailing key issues and takeaways from the inaugural summit that we expect to release early in the new year.