You are now in the main content area
Wireless Printing

At Toronto Metropolitan University (TMU), users can use their laptops to print using Web Print.
Web Print allows you to upload documents for printing without a need to install any software on your system. Documents are uploaded via a web browser to one of the self-serve lab printers. Keep in mind that Web Print is a rather simple printing application, so complex printing functions (such as printing more than one PowerPoint slide on one page) are not available.
To access Web Print go to TMU's Web Printing Services (opens in new window) .
A user can release your print jobs from self-serve printers in any of the following labs: KHW-71F, LIB-272 (Library), SBB-314, SHE-677, TRS-2-006, TRS-2-154, TRS-3-148, TRS-3-150, TRS-3-154, TRS-3-180, and TRS-3-182.

This application supports Microsoft Word (.doc and .docx), Microsoft Excel (.xls and .xlsx), Microsoft PowerPoint (.ppt and .pptx), Microsoft XPS, and Adobe PDF.
How to Print on Web Print
Note: At the moment, specific pages cannot be printed through Web Print directly without printing the whole document. For example, you cannot print only 3-5 pages of a 10 page document directly. To get around this issue, please save the specific pages you want to print in a separate document, upload that document to Web Print and then print.
This issue is being addressed with the vendor.
Log on using your my.torontomu username and password.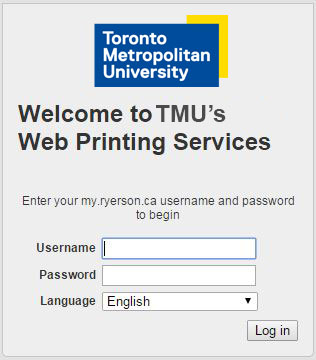 Fig. 1 – Web Print Home Page
Click Submit a Job.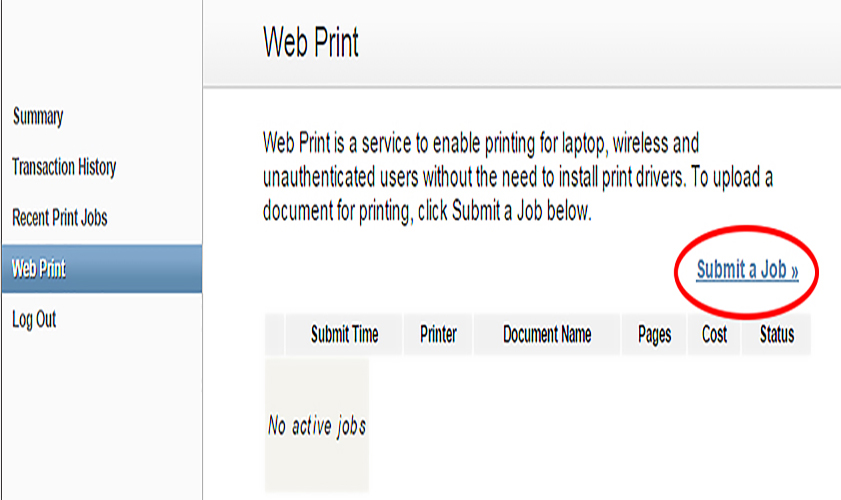 Fig. 2 – Select a Print Job
Select printer.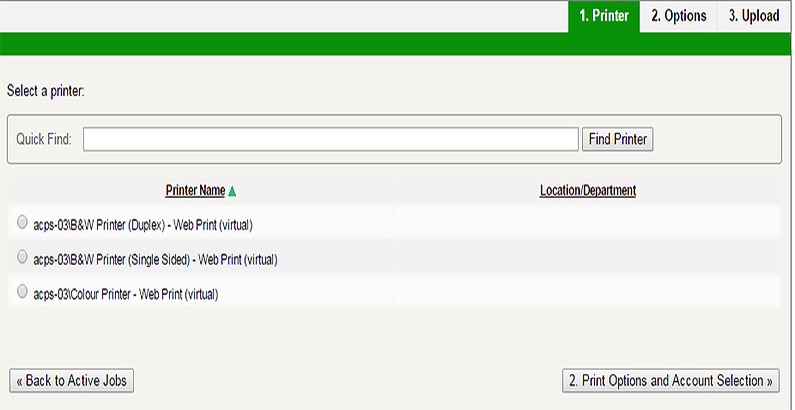 Fig. 3 – Select a Printer
Note: The application does not require you to choose a specific computer lab. Once you send your print job, it will be available in every self-serve printer.

Click Option 2. Print Options and Account Selection and confirm the number of Copies you wish to print.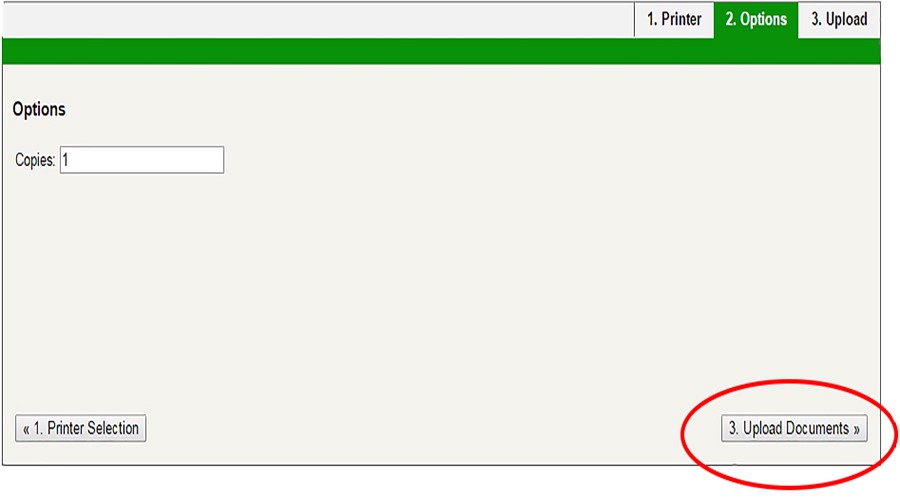 Fig. 4 – Upload Documents
Click Browse and select the file you wish to upload and print. The file must be saved in one of the supported file formats.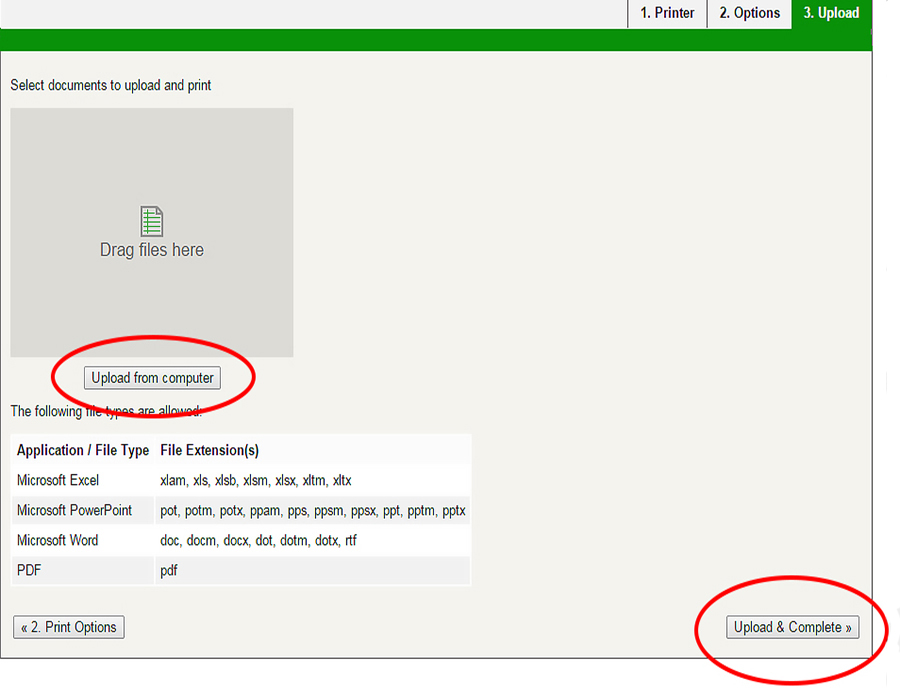 Fig. 5 – Browse and Upload
Click Upload and Complete to send the selected document to the printer. After a few seconds you should see "Your document was successfully submitted."
Go to a self-serve release station to print out your documents.

Print jobs are held by the system for two hours. If they have not been released after this time they will be deleted.
Printing Tips
Specific pages from a document cannot be printed using Web Print. For example you cannot print only pages 4–7 of a 12 page document.

Workaround: Save the specific pages to a separate document and upload to it to Web Print.

If you need to print an article from a Library databases, select the Download as PDF option if available. If that is not available, download the document as full text or as a Word document if possible. As a final option, you can highlight all the text, and copy and paste the content into a Word document for printing.