You are now in the main content area
About the Ted Rogers School of Business Management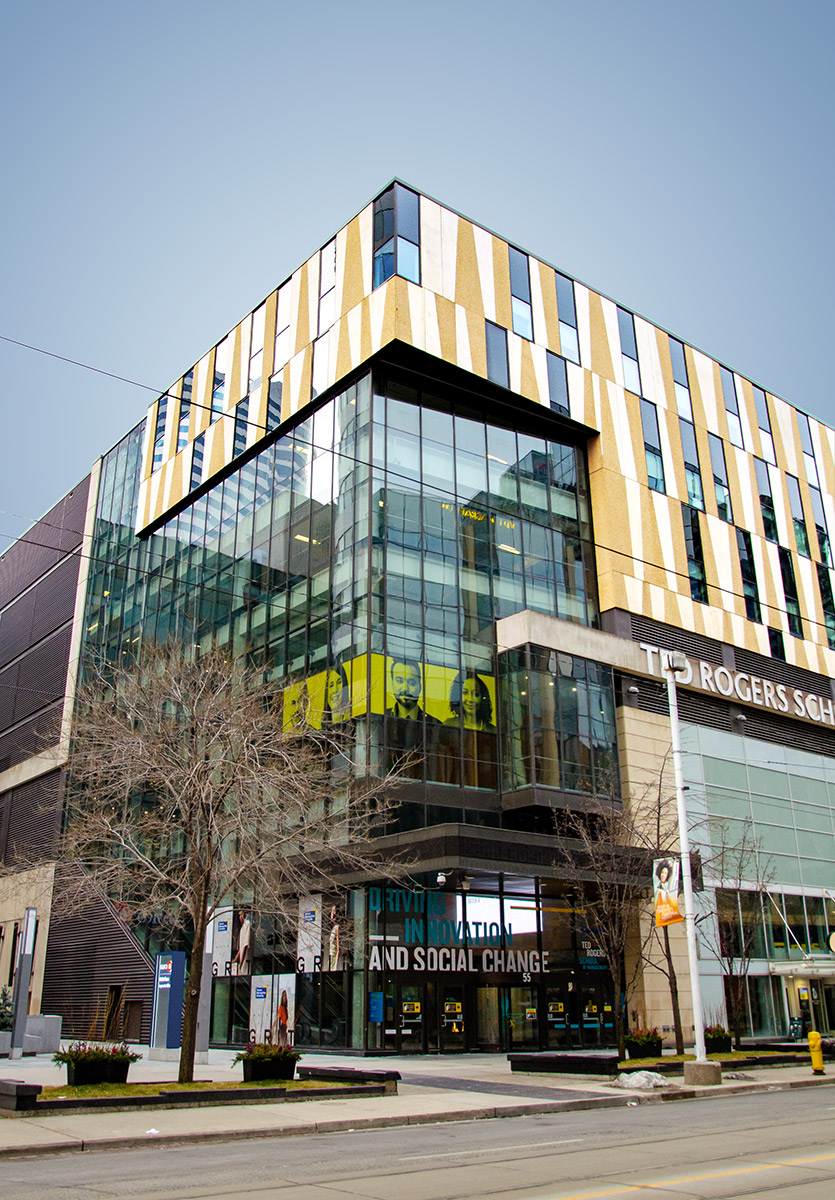 Program Majors
During a student's first year at the School of Business Management, they'll acquire the foundational business knowledge that will prepare them to specialize in one of the seven majors below:
Students can earn a Bachelor of Commerce with a major in one of the following subject areas:
Please note: Accounting and Finance is no longer being offered as a major within the School of Business Management. Students interested in majoring in Accounting or Finance must apply directly to the School of Accounting and Finance.
Minors
Minors are an opportunity for students to explore a secondary area of undergraduate study either for personal interest beyond the degree, or as an area of expertise related to the program major that will serve their career choice.

Degree
Bachelor of Commerce
Average Fees (Full-time)
Domestic: $9,600*/year
International: $36,500*/year