TMU alum inducted into Toronto Sport Hall of Honour
Katie Heggtveit was given the 2023 Spirit of Sport Diversity and Inclusion Award for her work with youth experiencing homelessness
August 01, 2023
When Katie Heggtveit (Nutrition and Food, `20) was studying at Toronto Metropolitan University (TMU), she created Bootcamps For Change (external link) , a program that brings weekly fitness programs to homeless shelters.
"I started Bootcamps for Change after I heard there were funding cuts to the Horizons for Youth Shelter. They were going to lose access to fitness facilities and it didn't sit right with me," said Heggtveit, who has been working with people experiencing homelessness since she was 12 years old.
Initially, Heggtveit volunteered to teach fitness classes at the Horizons for Youth Shelter for a year. She went on to found Bootcamps for Change, which she expanded to additional shelters in the City of Toronto and shelters across Canada. The program is geared toward 16 to 29 year olds who live in shelters and aims to build their physical health, mental health and overall confidence by removing barriers to participation. For Heggtveit, who has personally benefited both mentally and physically from exercise, she knew the advantages and opportunities of fitness programming.
"We were improving these young people's physical and mental health, which allowed them to increase their self-confidence in other areas of their life," said Heggtveit. "I thought: why would we not also use fitness as a means for youth to become financially self-sufficient?"
With this in mind, she founded Sweatier for the Better, a scholarship program designed to help youth experiencing homelessness gain access to fitness certification and, ultimately, employment.
Since starting Bootcamps for Change in 2017, Heggtveit and her team have helped thousands of young people. With the addition of the Sweatier for the Better scholarship program, four out of five recipients to-date have been able to exit the shelter system with full-time employment in the fitness industry.
It is these accomplishments and this community impact that earned Heggtveit an induction into the Toronto Sport Hall of Honour in June. She was recognized for her work as the recipient of the 2023 Spirit of Sport Diversity and Inclusion Award. The Toronto Sport Hall of Honour celebrates the exceptional contributions and accomplishments of those who have inspired and brought recognition to Toronto through sport.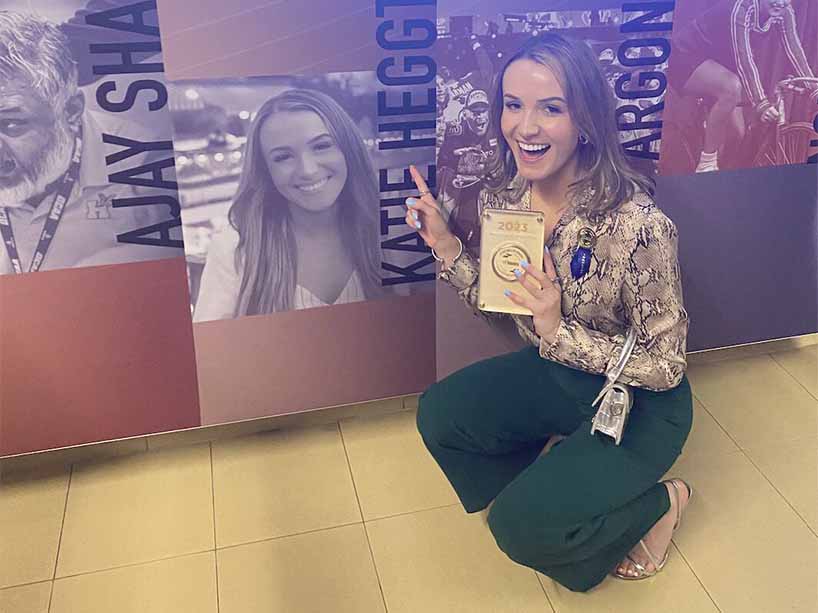 "I'm grateful for the recognition," she said. "It reaffirms that what we're doing is important and valued."

Heggtveit will continue to operate Bootcamps for Change and Sweatier for the Better as she pursues her doctorate at Vanderbilt University this fall.
For more information, visit the Bootcamps for Change Instagram page (external link) .
Related: