Teresa M. Chan appointed founding dean of the School of Medicine, and inaugural vice-president, medical affairs
New dean joins TMU from McMaster University
Category:
From the president
July 04, 2023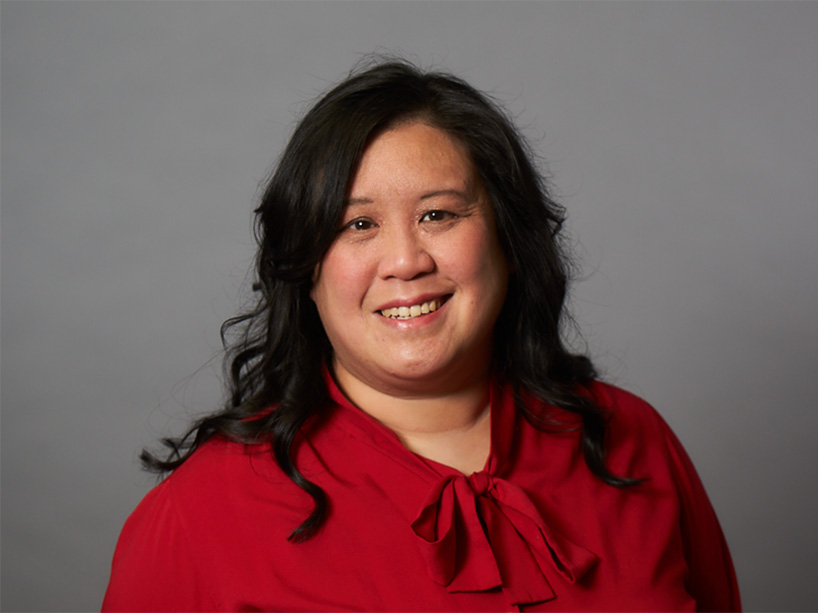 I am very pleased to announce the appointment of Dr. Teresa M. Chan as Toronto Metropolitan University's dean of the school of medicine and vice-president, medical affairs, effective July 15, 2023. In this dual role, Teresa will report to the provost, in the capacity of dean and to the president, as vice-president, medical affairs.
Accomplished educator, physician, researcher
Teresa joins TMU from McMaster University, where she is the associate dean, continuing professional development and an associate professor of emergency medicine in the Department of Medicine. She was previously the assistant dean, Program for Faculty Development in the Faculty of Health Sciences from 2019-2021 and the program director in the Area of Focused Competency for the Clinician Educator Program from 2018 - 2021. She has also been a practicing emergency physician at Hamilton Health Sciences since 2013.
As a faculty member at McMaster, Teresa successfully led more than 50 unique research teams to success while publishing over 200 peer-reviewed publications supported by more than $11 million dollars in grant funding. She has held various leadership or committee roles within the Canadian Association for Medical Education (CAME), Association of Faculties of Medicine of Canada (AFMC), and the Royal College of Physicians and Surgeons of Canada.
As an emergency physician, she works to support those who are left most vulnerable in our society by providing care to anyone, anytime. Her clinical work involves helping patients navigate societal and systemic challenges that prevent them from being seen as a whole person, and facilitating their access to care to maintain their dignity. At a national level, she has lobbied for change within national organizations such as the Canadian Association of Emergency Physicians by making their structures more open and transparent.
Her academic work has been centred on educating future physicians in the classroom, in the clinical spaces, and outside of formal learning environments (e.g. digital spaces, mentorship) in hopes of inspiring others to engage in more activist approaches in their scholarly and academic work.
Dual role will provide strategic leadership to deliver on School of Medicine vision and mission
As the dean, school of medicine and vice-president, medical affairs, Teresa will provide strategic, academic and operational leadership and management necessary to lead and deliver the vision, mission, design and implementation of the school of medicine. She will advocate and champion, both internally and externally, the school of medicine's mission and mandate to offer a new approach to medical education in Ontario, fostering academic excellence, commitment to equity and community inclusion, and innovation to address the changing needs for health-care delivery and practice.
In her capacity as dean, she will lead the approval and accreditation processes for the undergraduate and postgraduate medical education programs. In her role as vice-president, medical affairs she will provide advice and counsel to the president and the university's senior executive group on the development and implementation of academic and administrative policies and procedures.
Teresa holds a bachelor of science from the University of Toronto, a bachelor of education from the Ontario Institute for Studies in Education, University of Toronto, a doctor of medicine from the Schulich School of Medicine & Dentistry, Western University and a Royal College of Physicians and Surgeons of Canada Emergency Medicine Residency, McMaster University. She also holds a master of health professionals education from the University of Illinois at Chicago and is currently pursuing a master of business administration from the University of the People in California.
Members of the search committee for the dean, school of medicine and vice-president, medical affairs are listed below and I want to thank each of them for their great contributions to this successful search:
Roberta Iannacito-Provenzano, Committee Chair
Provost and Vice-President, Academic
Hekmat Alighanbari
Chair, Department of Aerospace Engineering
Annette Bailey
Associate Professor, Daphne Cockwell School of Nursing
Lisa Barnoff
Associate Professor, School of Social Work
Interim Lead, Social Accountability, School of Medicine
David Cramb
Dean, Faculty of Science
Cecile Farnum
Librarian
Scott Tsai
Professor, Department of Mechanical and Industrial Engineering
Kathryn Underwood
Professor, School of Early Childhood Studies
Spiros Vavougios
Legal Counsel, Office of the General Counsel and Board Secretariat
Jodi Westcarr
Master of Health Administration (Community Care) Candidate
Please join me in welcoming Teresa as our founding dean for the school of medicine, and inaugural vice-president, medical affairs.

Mohamed Lachemi
President and Vice-Chancellor, Toronto Metropolitan University