A modest swimsuit line for the bold
TMU alum and Fashion Zone member takes the plunge with business launch
June 08, 2023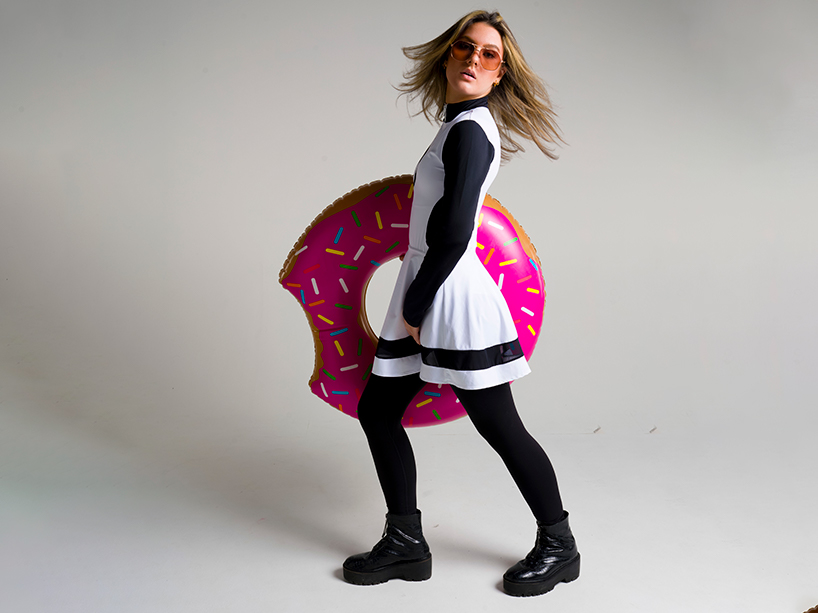 Swimwear season is almost upon us.
And while the yellow-polka dot variety is the go-to for some, many women are choosing modest swimwear that provides full coverage. These swimsuits are the preferred option for a variety of reasons, including alignment with religious and moral beliefs, increased sun safety and boosting confidence pool-side or at the beach.

Modest swimwear generally offers full body coverage and can include a head covering, but marketplace options can be limited and not very stylish. Seeing a gap in the market for modest swimsuits that are also fashion-forward, marketing management alumna Faareha Asad wanted to provide a solution that embraced coverage confidently.

"My aim was really to make something accessible for women that dress conservatively," says Asad about the motivation behind her new line, MUNA Swimwear (external link) , which is launching pre-orders this summer and features modest and sustainable swimwear that doesn't compromise on style.

Made for the bold
For Asad, wearing modest swimsuits means going against the current. It takes courage because it makes you stand out in shared public places and society, she explains.

"I've experienced being singled out because I chose to wear leggings or a baggy t-shirt to swim in, and either you are not permitted in the pool and are forced to do a walk of shame out of there, or people are glaring at you, things like that," says Asad.

"It really takes a ton of courage to dress differently and still be true to yourself. As someone who loves swimming and going to the beach, yet never felt fully comfortable, I am certain there are many women for whom this experience will resonate. I wanted to offer bathing suit options to uplift women like myself and in my communities, by ensuring they also receive the comfort, coverage, and fashionability they desire."

Asad is changing perceptions of full coverage swimwear by giving women the opportunity to join aquatic activities while looking great and feeling good. "It takes a certain level of boldness to be able to stand out from the crowd confidently."

TMU's Fashion Zone supports inclusive, sustainable fashion design
Asad's passion project became her sole focus when she decided to put a pause on her marketing career to launch her own business, jumping straight into the deep end.
She credits the Fashion Zone incubator at The Creative School with supporting her as she chartered new waters.

"I had a lot of faith in this project and started product development — doing research and talking to designers — while balancing a full-time job in marketing," she says. "When I decided to take it on full-time, I applied to the Fashion Zone to bring me even closer to my goal."

Asad's new line has been incubated at The Fashion Zone since the fall of 2022. The fashion business accelerator at the Innovation Studio is Canada's fastest-growing incubator for fashion-inspired businesses.

"The Fashion Zone is a thriving and inclusive hub that supports fashion startups, students, and entrepreneurs, empowering individuals from all backgrounds to express their unique talents," says Steph Sim, FZ's startup experience coordinator. "We offer tailored programs, collaborative spaces, and resources to nurture creativity and promote positive change in the industry, with a focus on sustainability."

While Asad's commerce degree and experience in marketing gave her the skills and confidence to take on a new venture, the Fashion Zone provided pivotal guidance in fashion design, material sourcing and working through funding challenges, and included valuable networking opportunities and mentorship from fashion professionals like textile specialists.

She soaked it all in.

"Without the mentors and advisors who provided me with creative solutions and advice when unexpected roadblocks arose, I would have really struggled," says Asad. "Having access to professionals with varying skill sets who provided unwavering support and guidance has gone a long way."

Sustainability is also an important aspect of Asad's brand ethos.

"The fabric I use is made from recycled fishing nets," she says. By repurposing discarded nets MUNA Swimwear is helping to reduce pollution in our oceans and prevent harm to marine life. The fabric is also high quality, durable and long-lasting. "Muna swimsuits are also chlorine resistant, block 99% of the sun's rays, and are highly durable for a long-lasting swimwear option," she says.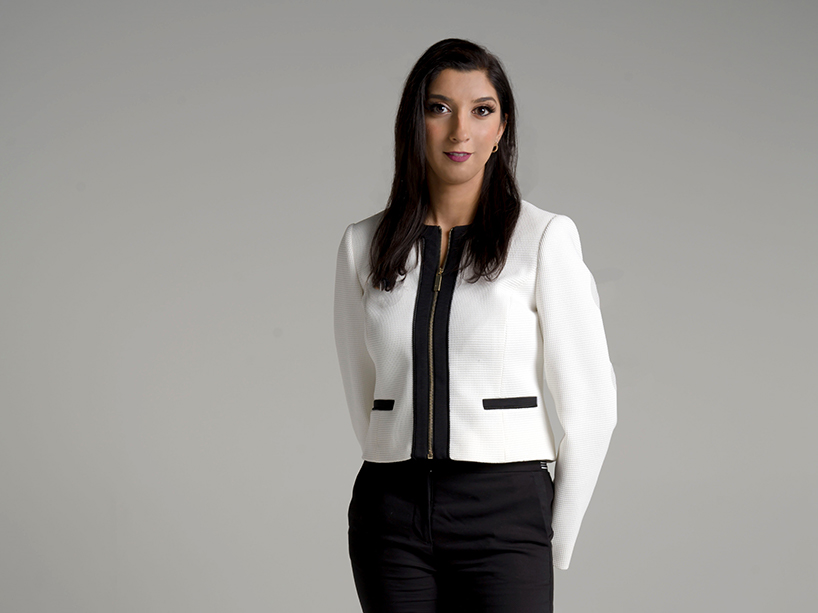 Asad's participation in the Fashion Zone has been a collaborative experience.
"Faareha has been valuable to the Fashion Zone, having contributed to the expansion of the organization by creating internship opportunities for TMU students," says Sim. "The Fashion Zone is proud to have Muna Swimwear as part of its ecosystem, championing sustainability, inclusivity, and growth in the fashion industry."

Not just for the risqué-averse
Asad's original business idea was based on solving a problem for a specific target consumer, Muslim women of varying degrees of conservatism. However, during Fashion Zone presentations and networking events, she quickly came to realize the market was much more vast.

"I heard from women who wanted to be comfortable and modest on work trips, or wanted more coverage in general as well as protection from UV rays at the beach," she says. "Some women also had skin sensitivities like psoriasis and felt self-conscious in traditional swimwear."

The inclusive fashion brand will carry various designs for women with different needs for coverage and includes pieces like stylish rash guards and leggings.

With chic, contemporary silhouettes, fashion entrepreneur Faareha Asad's MUNA Swimwear promises to be the fashion conscious option for the fearless.

Sign up for the newsletter (external link) to be the first to know when the collection goes live. And watch for the Fashion Zone's next intake dates for this September.

Related stories: